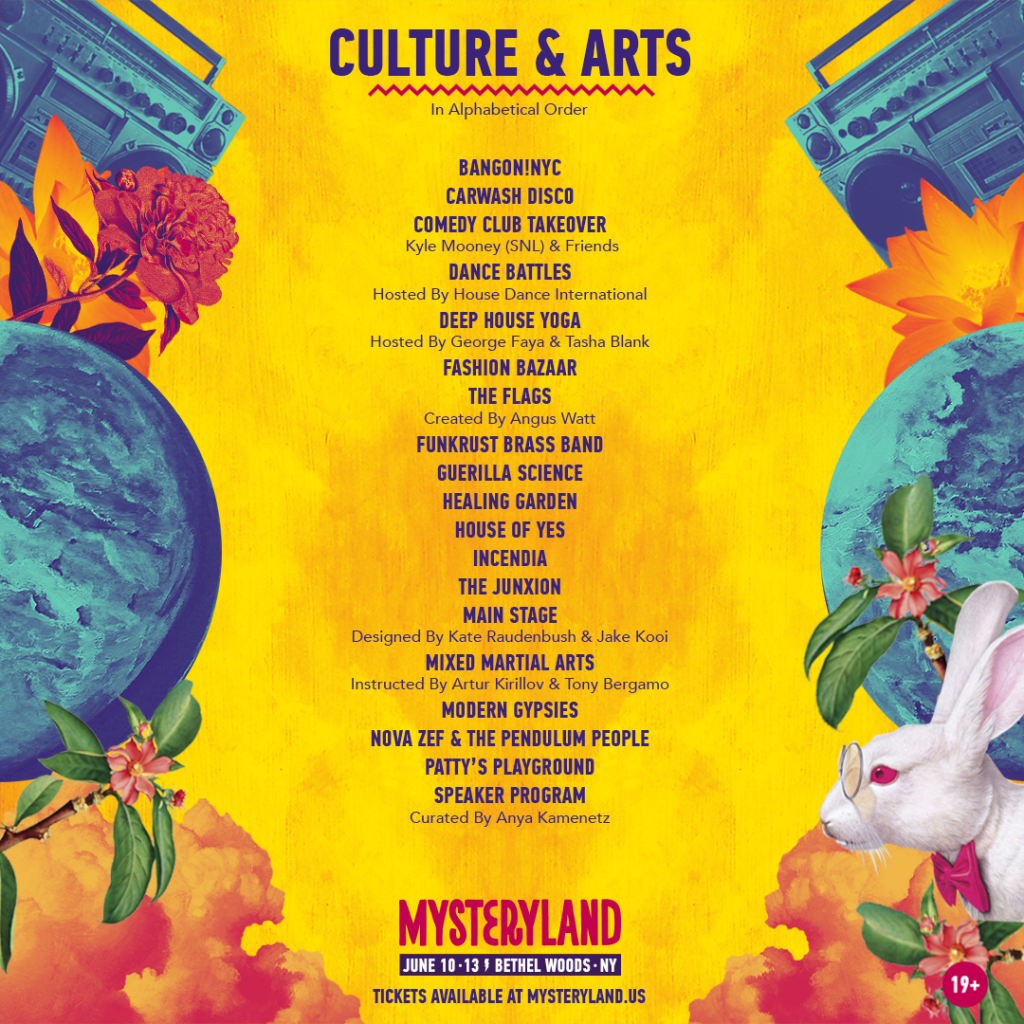 Mysteryland USA is right around the corner and with it comes the full lineup for the Arts & Culture portion of the festival, along with an exciting contest for those seeking to find themselves on the festival's iconic Boat Stage on Saturday! Attendees to the historic Woodstock grounds can expect a full sensory experience with a curated and hosted by NPR personality Anya Kamenetz, The Healing Garden's restorative powers curated by Sarah Schroder and back by popular demand, the Incendia 50' fire dome illuminating the night sky, plus a variety of installations, interactive settings and experiences from the House Of Yes, Modern Gypsies, Nova Zef And Pendulum People, Funkrust Brass Band and Guerilla Science, among others.
There is truly something for everyone among the musical acts along with the wide variety of culture and arts experiences. Make sure to plan out your tour of the different stages, but also of all there is to offer from amongst the culture and arts side!
Along with the full lineup, there is also a special remix contest on Splice for Gramatik's "Anima Mundi," with the winner opening for the Boat Stage on Saturday. A truly once-in-a-lifetime experience. Find all the details below!
Here is the link to the Gramatik contest and all of the info!
Leave a Reply