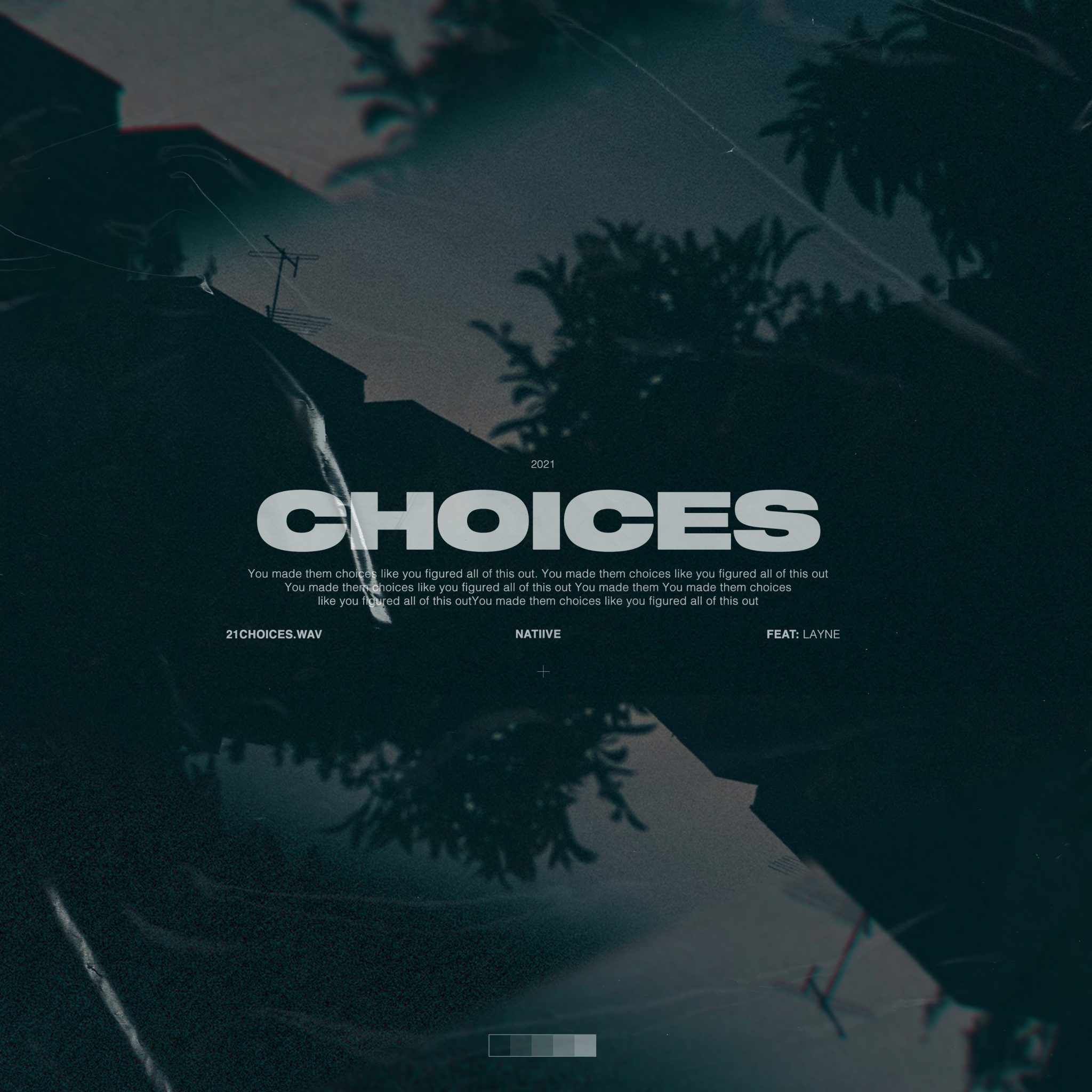 Talented artist NATIIVE unites tranquil synth work with vibrant basslines and resounding kick-snare sequences in the newest single, "Choices," featuring vocalist, LAYNE.
The song weaves a tale of unreciprocated love and the perpetual struggle of making the right choices for oneself. A whimsical plucks of a guitar grace the track as is gradually swells into a whip of oscillating synths. "Choice" descends into a flurry of passionate chord progressions meeting pulsing basses and LAYNE's stellar vocal addition.
LAYNE told us that "'Choices' is about a guy who fell for a girl who sold him the dream. She pretended she was someone she wasn't and then changed overnight. He keeps doing the same thing with multiple girls and doesn't even trust his own opinion anymore and is sick of crying/fighting as he loses every time. He can't even make his own choices anymore as his choices are always made for him and he always ends up left alone."
Enjoy the track below.
Leave a Reply