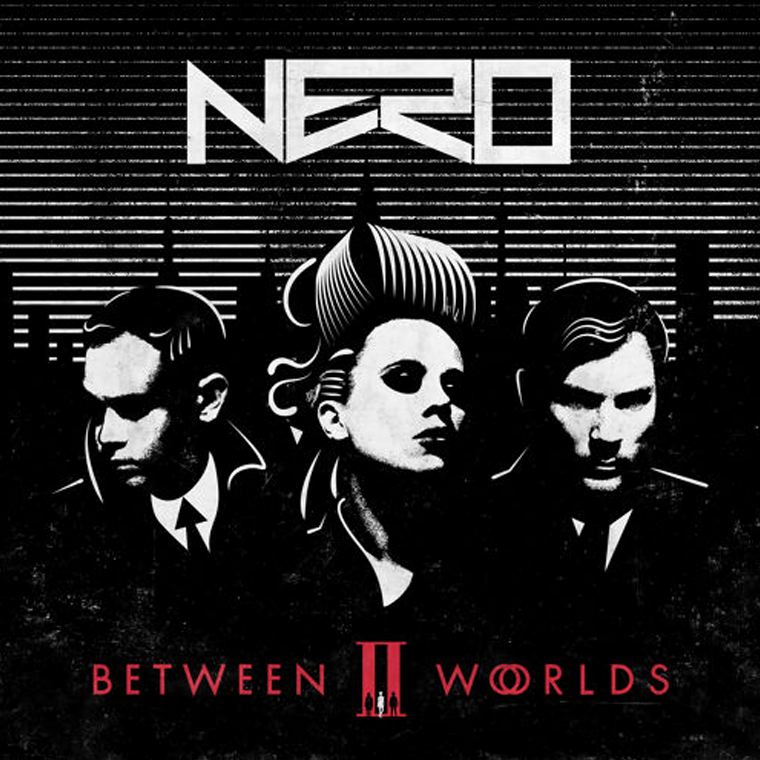 More than four years after the release of their debut album, Nero have finally released their follow-up: Between II Worlds. In the long time between releases they've refined their bass-heavy sound to incorporate a more melodic element, as well as an improved ability to fit in Alana's vocals. This has resulted in a marked progression in their sound between the two albums, with an increased representation of shorter, vocal-based songs that still don't hold back on the bass. If you're looking for more dystopian in-your-face Electro and Dubstep tunes like what's on Welcome Reality you'll be disappointed, however if you're hoping for more pop-oriented songs from the trio you'll be more than impressed.
Every song apart from Between II Worlds and Dark Skies has a significant vocal base, which shows that Nero has moved from two producers with a vocalist to a solid trio with excellent production skills and an impressive singer. This is especially shown in songs like What Does Love Mean, the reboot of Into The Past and Wasted, all of which are less drop-focused and have softer parts that allow Alana to shine through. Into The Night is a duet. What all of this adds up to is a group that's trying to become more radio friendly, while still maintaining a futuristic and cinematic dance/bass oriented style that was previously too heavy for a mainstream audience.
The first few listens of the album are a bit of a shock given what we have previously heard from Nero, however after that wears out it becomes apparent that the group isn't actually focused on making music just to be danced to – instead they're making music that is more artistic, and are using electronic production as a medium to do so. This perspective makes Between II Worlds much more logical and so much easier to appreciate, however it would be more effective if the group communicated with their fanbase more often and released more than 12 songs over 3 years.
Nonetheless, the album is expertly produced and well compiled, with the possible exception of the mammoth title track that acts more as a pointless interlude than a dystopian cinematic epic as it was seemingly intended. The vast majority of the songs are solid on their own, and makes the album a pleasure to listen to if you drop all of your expectations from their previous releases. Between II Worlds is a unique composition in terms of its style, production wizardry and overall quality, and nothing will come close to this combination. For that, you really don't want to miss out on it. You can preview each song on iTunes, and download the album there.
Leave a Reply