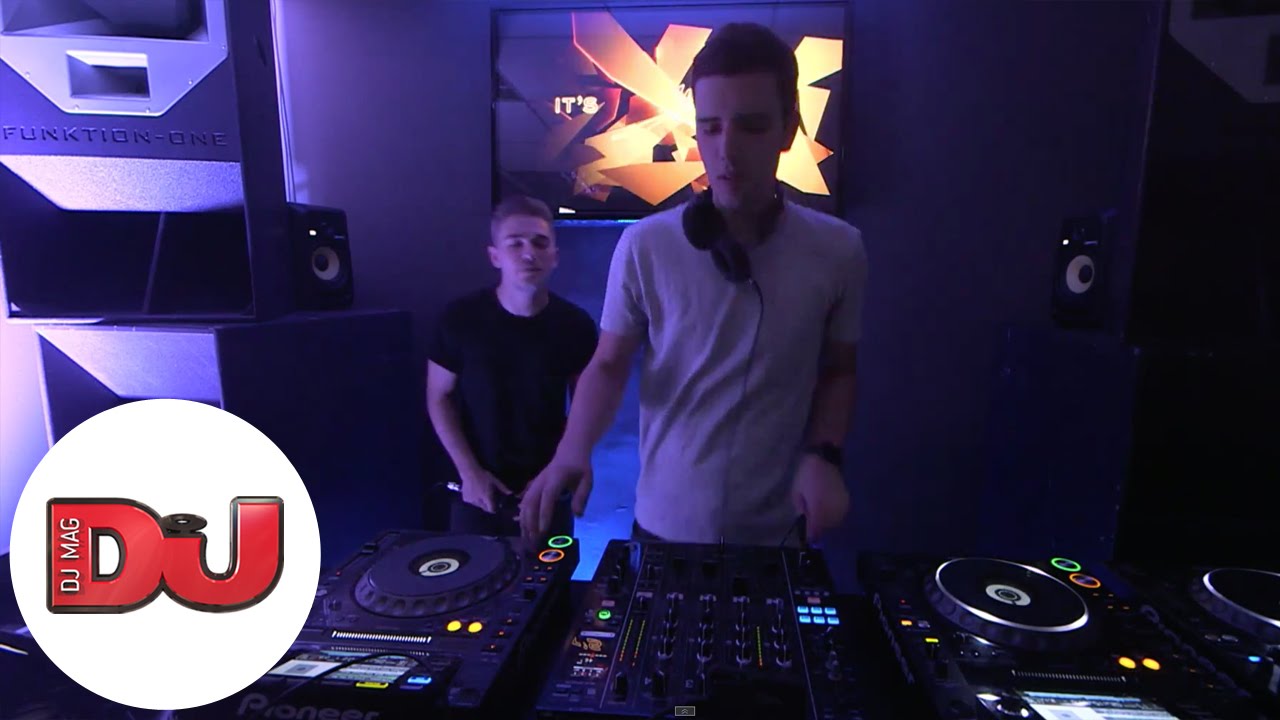 With two albums, a proper live band and tons of masterpieces behind him, Boris Netsky is already a giant of the scene in the Drum & Bass culture. Paradoxically, he can be considered a newcomer in the EDM rollercoster.
While D&B is still one of the most underrated genres in the business, the Belgian act has already appeared on major festival stages all aroud the world plus, achieving a partnership with none other than Ultra records. On this major, he has just released his latest summer anthem 'Rio' which is currently rocking all kinds of charts and dance floors, gaining the attention of lots of colleagues and even finding a place inside the 'Mad Decent Block Party 15 Mix'. Definetely not a thing for everybody.
A couple of days ago Dj Mag didn't miss the chance to have Netsky in its Headquarters for an exclusive one hour mix, which with tracks by Metrik, Sub Focus, Logistics, Wilkinson but also Jack U, RL Grime and Chromeo, will give you a good taste of the essence of this artist and will prepare you for his summer appearances.
Check the videostream of the mix and the complete tracklist below.
[youtube http://www.youtube.com/watch?v=1SL1bSysul8?rel=0]
1. Netsky – Rio
2. BMotion – Feelings
3. Logistics – ???
4. Towkio – Heaven Only Knows
5. Drumagick – Brazilian D&B
6. Nu:logic – Everlasting days
7. Jack U – Take you there Netsky Remix
8. Netsky – The Whistle Song VIP ?
9. Netsky – The Whistle Song
10. Ramses B – We Love
11. Chromeo – Lost On The Way Home
12. Netsky – Jetlag Funk
13. Daddy's Groove & Little Nancy – Its Not Right, But Its Okay Fred V & Grafix Remix
14. Snakehips – Days With You Pomo Remix
15. BMotion – Something, Something
16. Flight Facilities – Heart Attack Snakehips Remix
17. Metrik – Drift
18. Major Lazer – Lean On
19. Chase & Status – Count On Me
20. Torqux – Get Down Love this one
21. Netsky – Stay Up unreleased
22. Sub Focus – Turn Back Time
23. Sub Focus – Turn Back Time Sterneer Bootleg Boost BPM 172
24. Netsky – Detonate
25. Metrik – Break Of Dawn
26. Wilkinson – Take You Higher
27. Netsky – Come Alive
28. Camo & Krooked – Make the Call D&B Mix
29. Hudson Mohawke – Cbat
30. RL Grime & What So Not – Tell Me
31. Chase & Status – Machine Gun
32. Kanye West – New Slaves DJ Snake Remix
33. Johnny Bl4ze – Run Da Trap
34. Birdy Nam Nam – Goin In Skrillex Goin Hard Remix
35. Rusko – Everyday Netsky Remix
36. Rusko – Everyday Netsky VIP Remix
37. Logistics – Together
38. Culture Shock – I Remember
39. Cyantific – Infinity
40. Sub Focus – Out the Blue
41. Bensley – Fandango
Leave a Reply