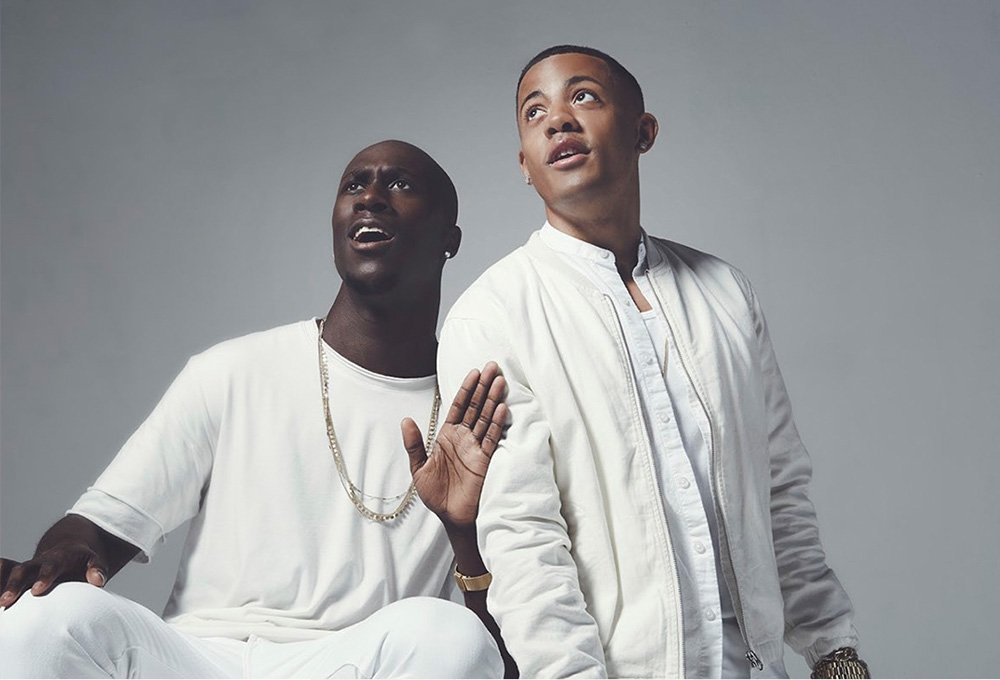 I know that Nico & Vinz aren't EDM, but what they are doing beyond deserves a post. Plus, they are involved with a number of tracks and countless remixes. They will be headlining at BeachGlow Music Festival which we beyond support. What makes this special is that they're donating their headlining performance. That means, they are performing free-of-charge in the name of BeachGlow's mission to raise awareness and fund Little Kids Rock. Nico had this to say about it.
In Norway, we have an organization similar to Boys & Girls Clubs, where kids can go after school and play sports, dance, and record music. It was crucial in the early stages of our careers to have access to those studios to develop our love and talent for music. So when a charity like BeachGlow gives us an opportunity to support a program like Little Kids Rock, it really hits close to home. We are super excited to be a part of the event and can't wait to see everyone in Wildwood on July 9th.
It really is amazing to see a headlining artist that has such a huge clout behind them to take stand and do this for free. Their music resonates globally to everyone. They've been featured at UNICEF's Snowflake Ball, the UN AIDS Gala, and even the White House among other prestigious events. Plus, they were featured in FIFA 15! Dane Kunkel, the CEO of BeachGlow had this to say about their donation.
I feel a kinship with them, because we share a common cause.  Much the way Nico & Vinz approach their music, I created BeachGlow because I witnessed the power music has to tear down barriers among all walks of life, and bring people together for a common cause.
While I understand the difficulty of doing this as a smaller artists being that this is after all a business. I hope to see that others follow in Nico & Vinz's shoes as after all, this is for the children to bring music programs, teacher-training, and new musical instruments to underserved public schools in Wildwood and Philadelphia.
Also headlining during the two days at BeachGlow Music Festival 2016 are artists Audien, Slander, and a third to be announced.  Other musical acts include Elephante, Gazzo, Fareoh, Two Friends, Synchronice, and Dane.  Opening Saturday will be a Little Kids Rock high school band.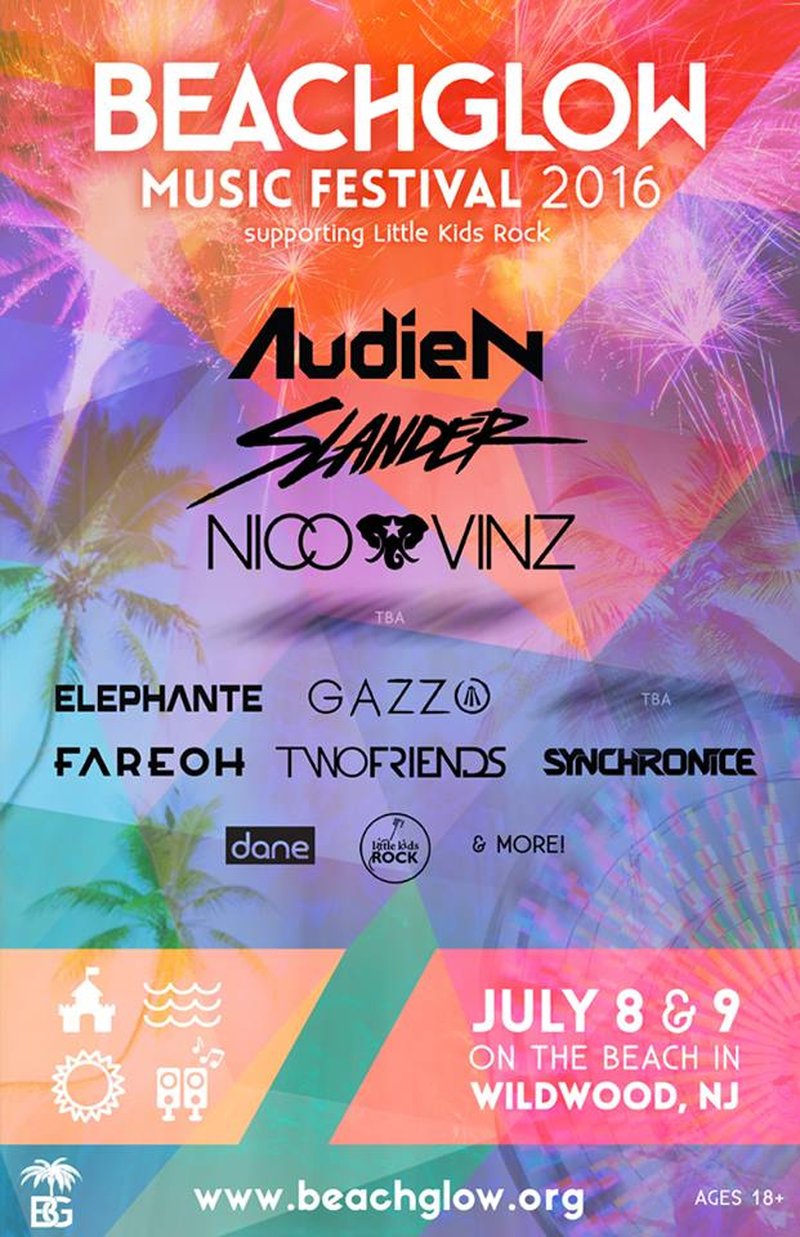 Leave a Reply