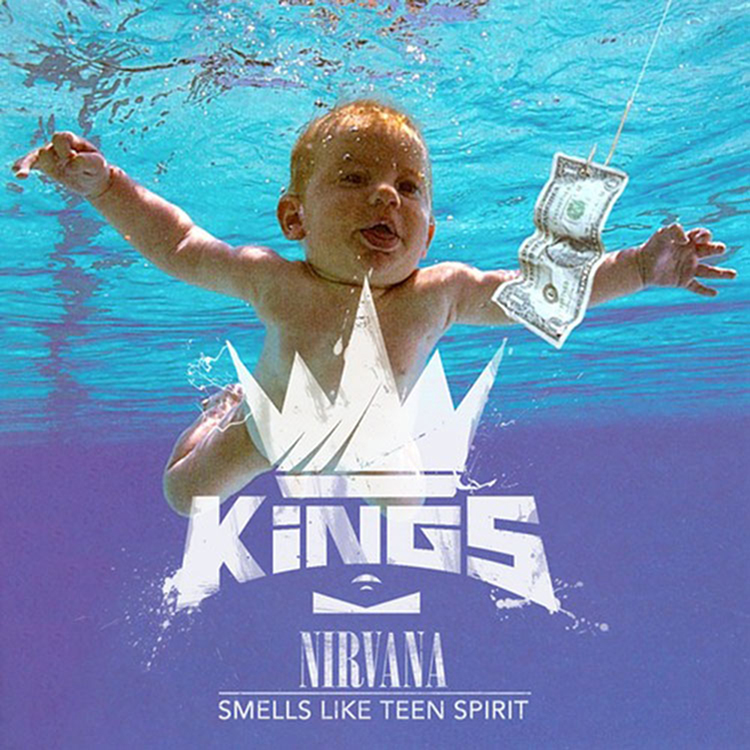 It has been just about a month since my good buddies known as Kings, released a track. I'm not counting the minutes hours days or anything for a new track, but it is great to finally have one. Actually, I heard this track about two weeks ago when Eric and I talked. It was the usual motivation messages we send each other as well as catching up on how we're doing in the music industry; me with the journalistic side, him with the producing. I loved this song right away. Reminds me of what they were doing with the remix of Coldplay's "Viva La Vida," but he incorporated more of the original track this time. The difference between when I originally heard this track and now, it doesn't start blasting hardcore from when you hit play. That is good because your ears and speakers would take a beating. That said, I'm glad with the small changes they made. When Eric told me what they wanted to do with this track by making it a club rager, I told him they definitely achieved that.
This track is available to download for free! Take advantage of that! Eric also wanted me to include this. The free download comes with all the sounds used in the song for producers. I am setting this challenge now. I want all the producers to remix this track. Get it done as soon as possible, but don't sacrifice quality for speed. I'll post each and every one of them. I want to see what awesomeness can come out of a remix of a remix. Check out this track right now. Download the track since it is free and producers take advantage of the sounds to make an awesome remix.
Check out Kings on Facebook, Soundcloud, and Twitter.
Leave a Reply