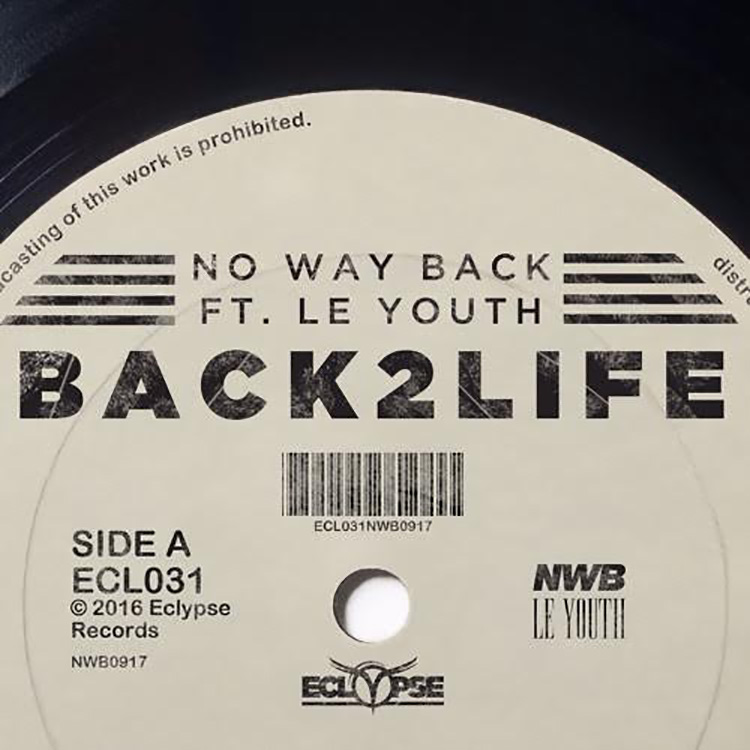 The up-and-coming artist, No Way Back, has teamed up with Le Youth to create a club track that they have infused with 90's influenced R&B. This is such a soulful track that will make you feel groovy with its piano progression and solid kick drum. You're gonna feel like it's 1995 again with Le Youth as that's what he is known for. These two really do a great job to create a track that was meant for the club. To both of them, they felt like their relationship really translated well to this track and felt it was therapeutic to create. Here is what No Way Back said regarding making the track:
This track felt extremely organic to us. Le Youth and I have a great relationship I feel it translates into the music. The goal was to create a house tune that we could both relate to from our own experiences in the past. Hopefully people can relate to it too!
Le Youth said this:
Working on 'Back2Life' was therapeutic for me; I got to work with No Way Back, and we got to make a track specifically for the club. Those things are new for me and were both awesome experiences. I love that 'You bring me back to life' is a line that will mean something different for everyone, for me it's lost love. Regardless, it's a club track… turn it up.
Check out this track now and enjoy the vibes!
[soundcloud url="https://api.soundcloud.com/tracks/280601324″ params="color=ff5500&auto_play=false&hide_related=false&show_comments=true&show_user=true&show_reposts=false" width="100%" height="166″ iframe="true" /]
Leave a Reply