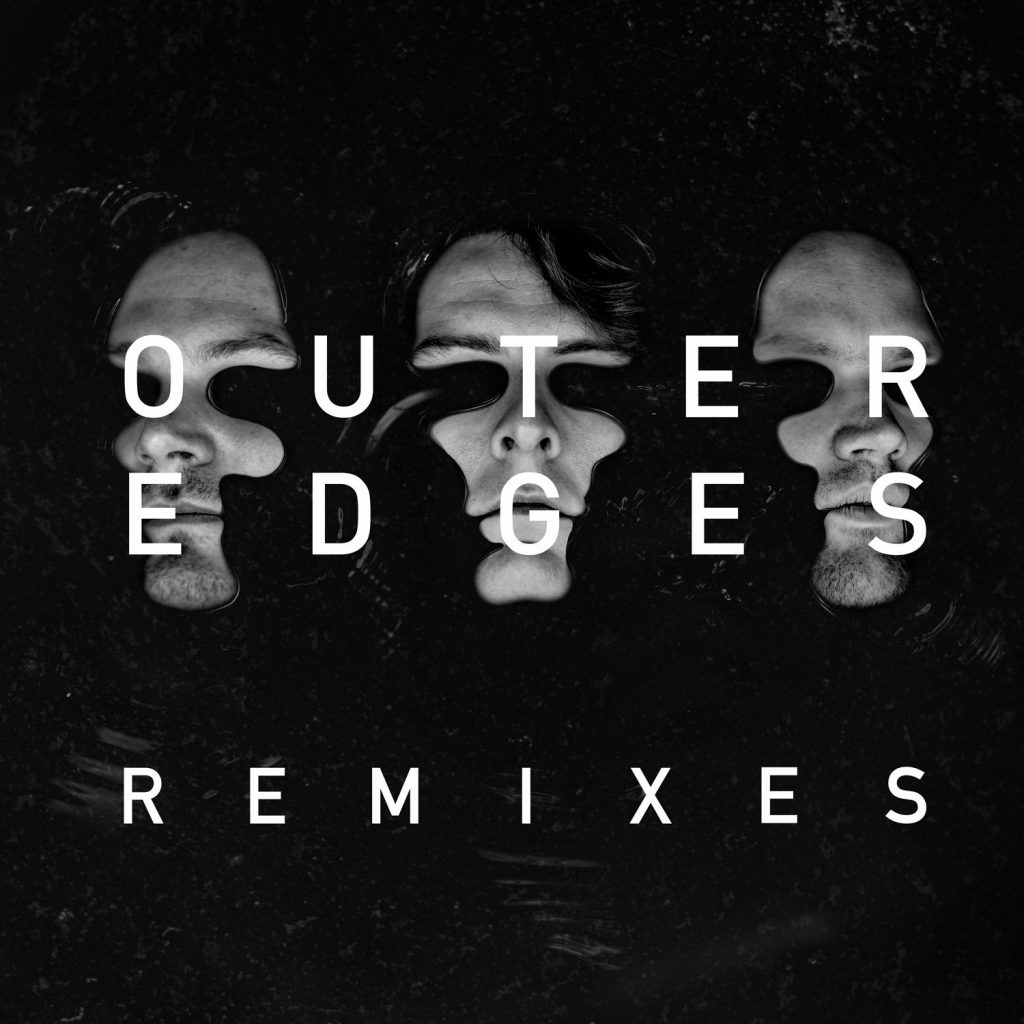 Wow. That's all I have to say. This entire remix EP is filled to the brim with MASSIVE amounts of new tunes from some prestigious artists. Some of which also decided to go to their outer edges to bring you the following tracklist:
Mantra – Mat Zo Remix
Get Deaded – Machinedrum Remix
Tentacles – Ivy Lab Remix
Into Dust – Neonlight Remix
Sinkhole – Posij Remix
Anomaly – Dyro Remix
Collider – The Upbeats Remix
The Entangled – Camo & Krooked Remix
Exavolt – Mefjus Remix
Into Dust – Tsuruda Remix
Tentacles – Teddy Killerz Remix
Vigilantes – Amon Tobin Remix
Stonewalled – Hybris Remix
Motion Blur – DLR Remix
Miniatures – Phace Remix
Sinkhole – Roly Porter Remix
Get Deaded – Moody Good Remix
Miniatures – Mono/Poly Remix
Get Deaded – Bassnectar Remix
The Approach – Rival Consoles Remix
Now, where do I begin? There's so many great tunes to choose from. Let's start from the top!
Mat Zo starts off with his experimental bass remix of Mantra which is beautifully done, I really love how it sounds super spacey and mysterious. Mat seems to have mastered that in his tracks, being able to have great melodies that can set any vibe to a song he would like which also follows up with a massive bassline.
Machinedrum did a very different remix of Get Deaded than I was expecting, because it starts off with a very high plucking sound on the melody and I really want to know what was sampled for this part of the song. It keeps that super mellow tone in the beginning of the song to progress into a more heavier second drop which is an experimental bass flip of the original. Overall a wonderful composition!
Ivy Lab SLAYED their remix of Tentacles, I had reviewed the clip that we got from Noisia Radio here but now that I have the full song in studio quality good lord… this is a masterpiece. Ivy Lab is known for their experimental bass music as well, I like to call it "beats" for short. Not only do all of the sounds used clash together very well, they took Noisia's song and shaped it in their image and all of the wonky sounds in the background bring this tune full circle. Big ups on this one Ivy Lab!
Neonlight threw a massively heavy edit on Into Dust, I can definitely see this one being played in future Outer Edges sets! It takes the signature heavy and massive bassline from Noisia as well as their melody and extends it across the whole drop to make this tune flow smoothly if you were to mix it with the original. Great job on this remix!
Posij REALLY surprised me with the remix of Sinkhole! I had no prior knowledge of who Posij was so this as a first impression blew me away. It starts off similar to the original and then the incredible sound production along with the massive drop had my finger guns blazing. This is one of the heaviest tunes I've heard in a while and will definitely be keeping this on many of my playlists.
This was the most surprising remix of them all to me. Dyro, the man I knew who was brought up by Revealed Recordings then started WOLV, his own label got the opportunity to remix Noisia. Intrigued, the first time I listened to this I had to break out the headphones and my jaw was left agape. Dyro made a MASSIVE dubstep remix of Anomaly which was the last thing I would've expected, and he did it in such a way that you can tell it's a remix of Noisia, but not too far off. Not only that, It's a damn good one too. Incredibly impressed Dyro, I love the branching out to other genres!
The Upbeats gave the original tune Collider a neurofunk twist going up a scale for their melody. The buildup as well was very ambient and suspense building and the breakdown of the drop was just straight nasty! I have to say I expected the neurofunk but I didn't expect the breakdown. Overall a great remix by The Upbeats!
Camo & Krooked give their signature flip on The Entangled with their minimalistic and ambient approach while still maintaining the drum and bass beat. The sound design and organization of the sounds to create the perfect ambiance shows their talent and I cannot wait to hear more from these two. Stellar remix guys!
Next up is probably my favorite of the album, Mefjus threw a massive beats remix on Exavolt and blew my mind with this tune. It built up into a way where I'd be expecting a neurofunk remix and then slapped me in the face with a rush of bass and the raw and nasty sounds of Noisia and Mefjus combined which left me in a state of shock. MASSIVE tune here! Big ups Mefjus you killed it.
Tsuruda I hadn't heard of prior to Outer Edges so it's safe to say I'm going in blind here. I was pleasantly surprised with a dubstep tune that hit out of nowhere but it is beautifully done! I've really been craving some less "in-your-face" type dubstep like this and is more mellow. Really great remix and the sound design is superb! Will definitely be exploring more of Tsuruda.
Teddy Killerz makes anything they touch gold it seems, they gave a more minimalistic remix on Tentacles while also giving their own little touch to the sound of the original song on the drop! It's a prime example of how a remix should be, still the original song mostly with some changes to the sounds or organization of it! Definitely expect to be hearing this one played out this year. It's a bangin' tune Teddy Killerz!
Amon Tobin is another artist I've never heard of, and from what I can hear on his remix of Vigilantes he seems to be an artist who is more production oriented in the sense of he puts a lot of work into the composition of his songs and the sound design. You can tell by his placement of the vocal chops and the ambiance of the track in its entirety and the small sounds you have hitting you from every direction are surreal. One of the most intricate productions I have heard in a very long time, keep it up!
Hybris took Stonewalled and turned it from half-time to full on experimental drum and bass I love how the low ends of the songs sound so murky and muddy with a bassline that makes my speakers flex. The organization of this track is phenomenal as well with how many sounds are happening at once.. around the two minutes and thirty seconds mark, you'll hear what I'm saying. Incredible remix Hybris!
DLR takes it down a notch with a remix of Motion Blur, sweet jesus this sound design on the percussion is beautiful. A very crisp beat on top of the ambient sounds in the background with an almost neurofunk-type melody brings this track full circle. Another one of my favorites from this whole album, DLR was phenomenal.
Phace is an artist I've loved for a while and has made some of my favorite heavy neurofunk tunes. It's only natural we let him get a chance to throw his flip on Miniatures and blow our minds! The growls in the background of the initial drop that sneaks up on you proves how intricate drum and bass can be even though it may seem so simple. I truly hope to hear this banger in many mixes to come because I cannot get enough of it.
Roly Porter made a very interesting remix of Sinkhole, it almost reminded me of a movie trailer without a narrator in the beginning. It starts off very mysterious and ambient with a lot of distortion and white noise and then continues to build with a mysterious beat continuing also with the distortion and ambiance. Another artist similar to Amon Tobin that produces and focuses more on the production and sound design of their tracks more than anything else it seems!
Moody Good is an artist who's been growing on me a bit more as I've been delving more into the experimental bass type music, so it's only natural He'd get a shot at Get Deaded. I wasn't sure what to expect as Moody Good always has a new trick up his sleeve when you least expect it. I was definitely not let down with a massive kick and vocal chops placed with expertise on top of the grimy basslines and unbelievable sound design to wrap this track together into a masterpiece!
Mono/Poly took a more mellow approach to Miniatures compared to everybody else, with more of a future-bass like progressive song. If you listen you hear so many different instruments, tamborine and guitar as well as some choir even! Very beautiful and relaxing remix from Mono/Poly, I really need to delve into his productions more if they all follow suit!
Bassnectar left his mark on Outer Edges with a nice remix of Get Deaded, he added some drums and you can hear his signature bass on the first drop to fill in the chops as well as he made a drum and bass edit out of the second drop. A very pleasant surprise from him as it's been a while since I've heard him release some drum and bass!
Last but not least we have the Rival Consoles remix of The Approach. This tune gives a very intricate and relaxing outro to a heavy album of bangers, and the progression on this track is what intrigues me the most. It continues to build and slowly fade out to end on a mellow note.
Overall this is one of the biggest remix albums this year, many MANY huge tunes that are sure to get played out until the end of time, please do your ears a favor and check out all of these remixes below!
[soundcloud url="https://api.soundcloud.com/playlists/313673658″ params="auto_play=false&hide_related=false&show_comments=true&show_user=true&show_reposts=false&visual=true" width="100%" height="450″ iframe="true" /]
Leave a Reply