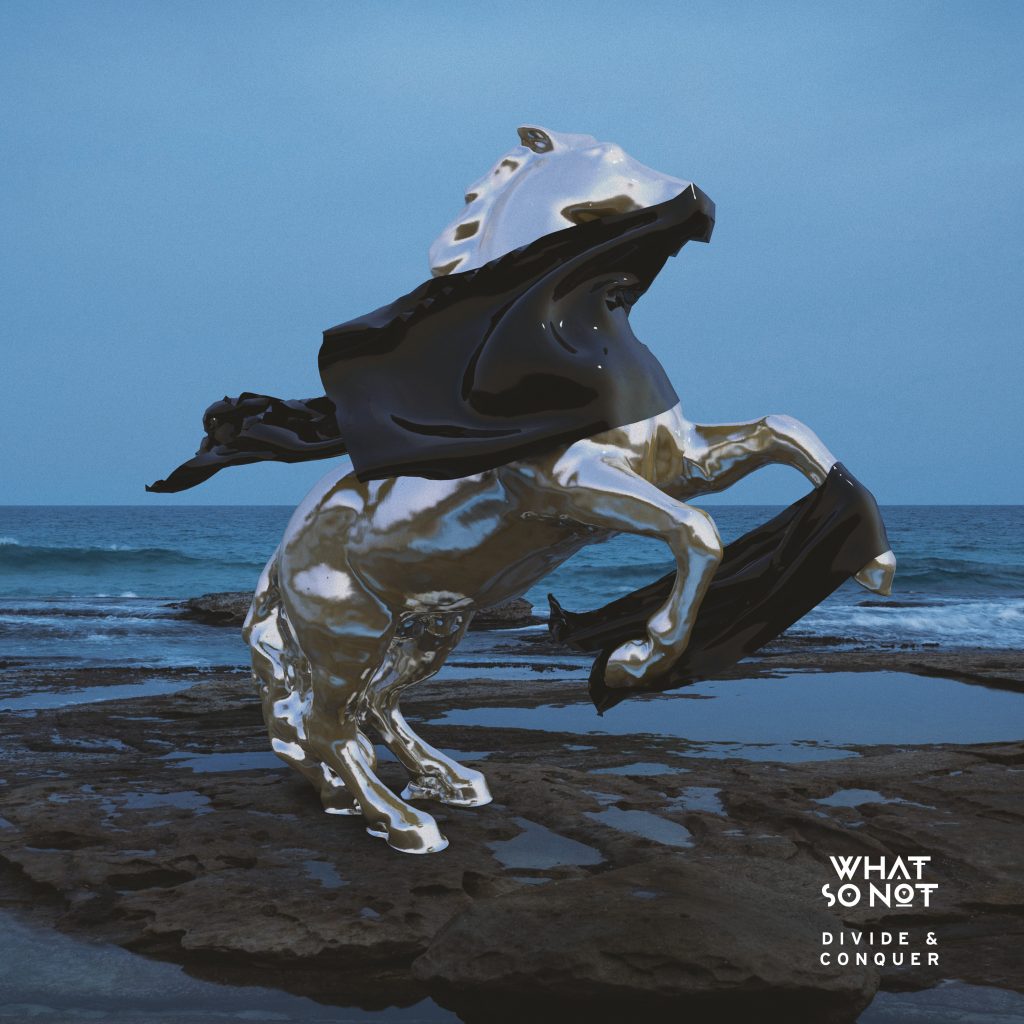 After three singles and a large amount of hype, What So Not has finally dropped his Divide & Conquer EP, and was the hype worth it or what? The EP is seven tracks strong (including an interlude and outro), with the EP covering all bases within What So Not's somewhat chill Trap style. The EP starts off with the title track (which is hard enough to warrant starting off What So Not's sets for a fair few months), before a piano-based interlude.
The next four songs lean closer towards musical prowess than club oriented bangers, with the already released Lone and Buried coming before the previously unreleased Montreal and Trust (with Kimbra and Burns respectively), all of which are diverse and interesting listens, all with drops that are uniquely What So Not in different ways. Even though Adieu is an outro, it has a drop of sorts that initially reminds you of a creepy circus before fading down to a beat with humming that finishes off the EP.
All in all, Divide & Conquer delivers some seriously good music, and will go on to serve as a key release in What So Not's discography, especially because it's the first What So Not EP without Flume co-producing. You can stream the full EP below, and remember to let us know what you think of it!
[soundcloud url="https://api.soundcloud.com/playlists/257680139″ params="auto_play=false&hide_related=false&show_comments=true&show_user=true&show_reposts=false&visual=true" width="100%" height="450″ iframe="true" /]
Leave a Reply