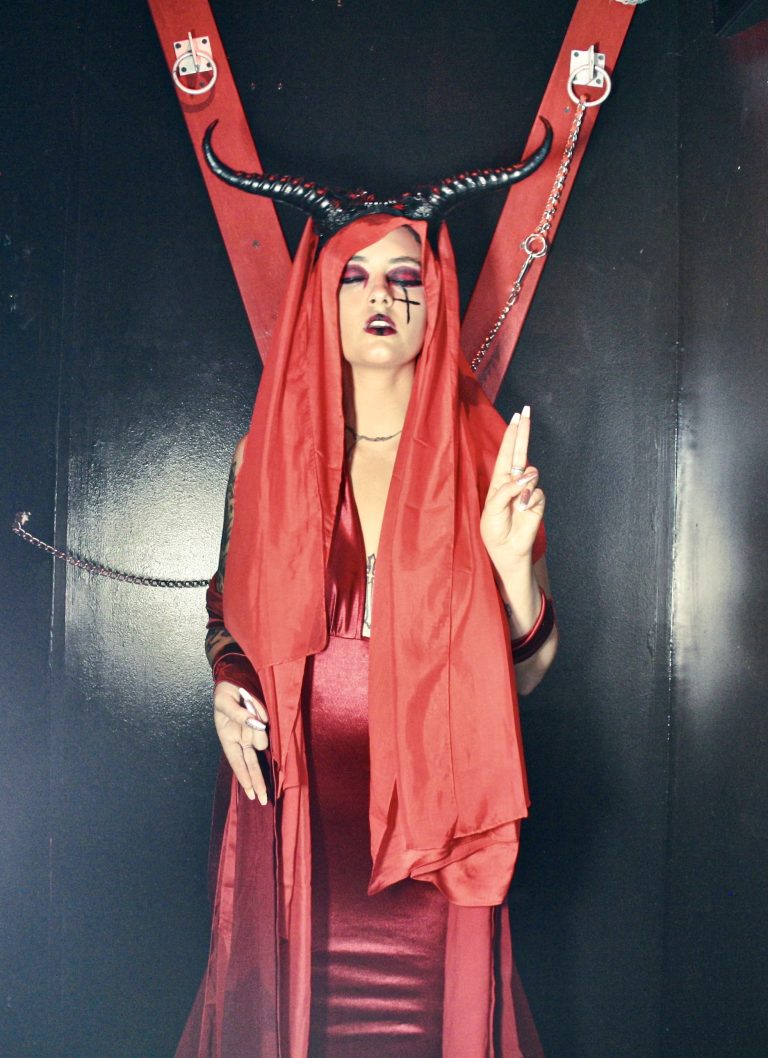 Sparking her affection for music at only three years old, O Cinnedi has forged her own unique style of music and a awesome artistic persona. After winning high-level dance competitions in her early years, she transitioned into becoming a producer and multi-instrumentalist. At age 16, O Cinnedi connected with Archie Pena, who has collaborated with the likes of Shakira, Whitney Houston, and Michael Jackson. Studying under Pena, O Cinnedi learned the ins and outs of sound design.
Since pursuing her solo musical journey, O Cinnedi has already gained over 500,000 collective streams. This past January, her tune "Lust" went big, hitting the Top 25 on Beatport. O Cinnedi also boasts an infectious stage presence and enthralling mixing skills. She has blessed crowds at Shambhala and shared the stage with heavyweights like Craymak, Tynan, and Stylust.
During the last year, O Cinnedi has been revealing her most imaginative and entertaining project yet: The Seven Deadly Sins. Explaining this interactive experience, O Cinnedi says, "this project was to make you uncomfortable, it was never built to make you feel good or to follow the superficial aspects of social media. This was supposed to make you cringe, overthink and introspect when watching my stories, my content, and even my music. I am here to make you think".
Bringing The Seven Deadly Sins to a spectacular close, O Cinnedi's newest single "Wrath" is a mind-bending adventure through experimental bass music. The dubstep anthem envisions O Cinnedi's struggle against her trauma. As the track progresses, O Cinnedi defeats her trauma and looks to the future. By channeling her artistic innovation and production expertise in "Wrath", this future is definitely a bright one.
Leave a Reply