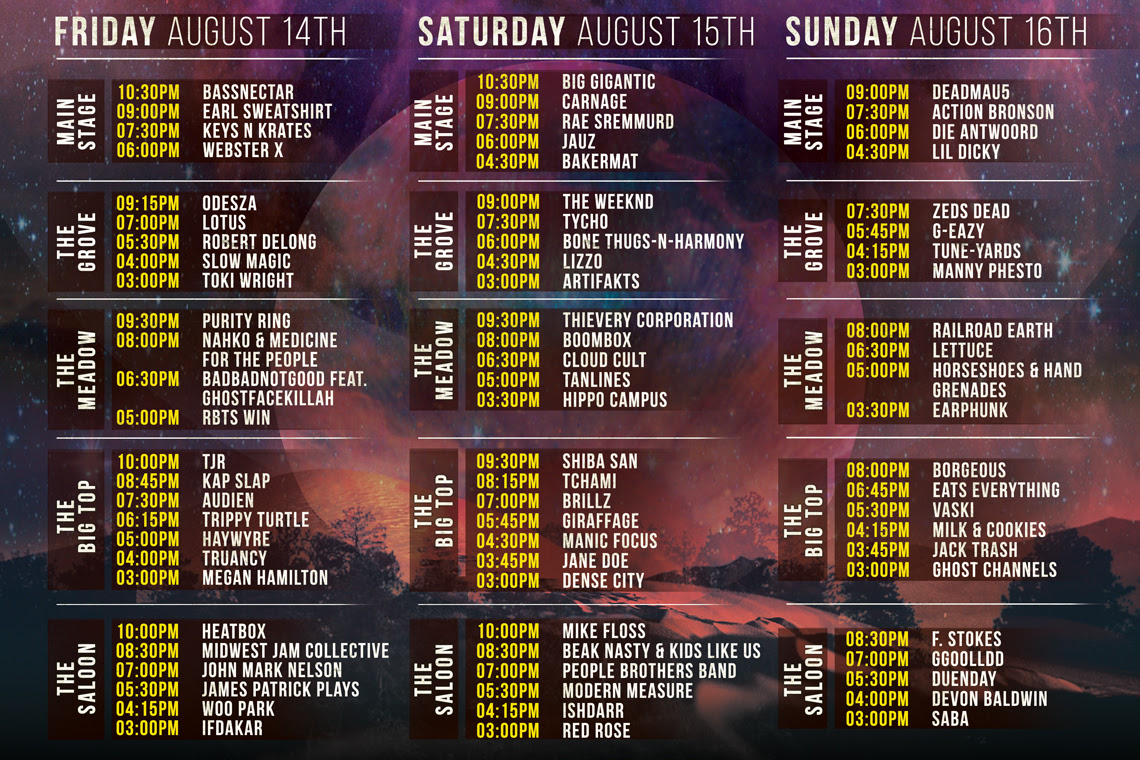 The set times you have all been waiting for are finally here!! You can check out the times above and began making your daily schedule as you try to check out your favorite artists and catch a couple of brand new ones. Unfortunately I am not able to attend, but I am certainly jealous of everyone going as the lineup is stacked this year, making me almost wish I lived in Wisconsin.
Almost.
If you still haven't gotten your tickets yet, there are still some 3-day GA and VIP available while single day tickets are available as well. You can find the link to these tickets right here!
Not only have set times been announced, but support for the official after parties has been as well with Haywyre accompanying Griz with the funk-laden set and the rap pioneer Tone-Loc is set to support the cutting edge production of The Floozies. Tickets are available for the after parties as well, with VIP gaining free admission.
Check out the set times above and the official announcement video for SSMF to get you hyped!
Leave a Reply