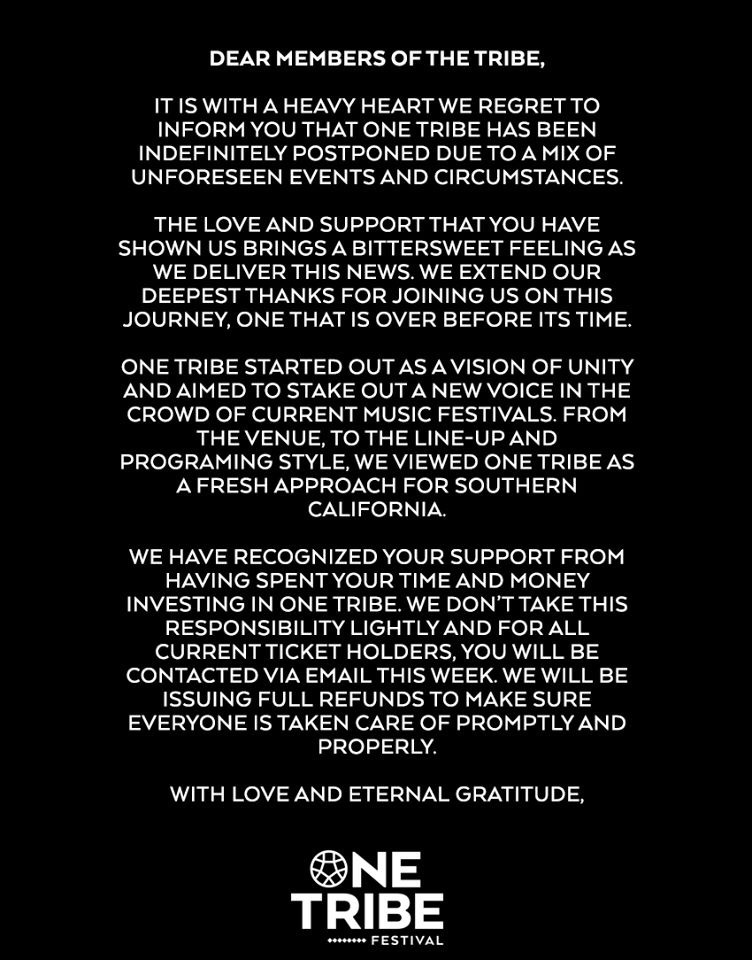 This afternoon, ID&T unfortunately announced that the inaugural One Tribe Festival in Southern California has been cancelled.
This is an unfortunate story as One Tribe was a step back from your traditional EDM and music festival, bringing in lots of house and techno instead of the usual headlining acts and preaching unity while trying to make its mark in a crowded field of festivals and events.
Luckily for those who were interested in One Tribe, there are still great events like the Dirtybird Campout and CRSSD in San Diego to get your house and techno fix.
For those of you who purchased tickets, keep an eye on your emails for refund information. Hopefully we will see another attempt at bringing a festival like One Tribe to the U.S.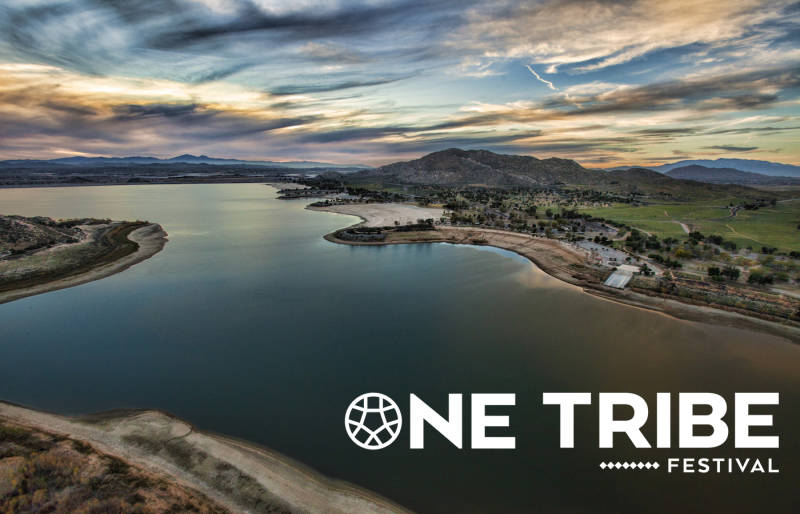 Leave a Reply