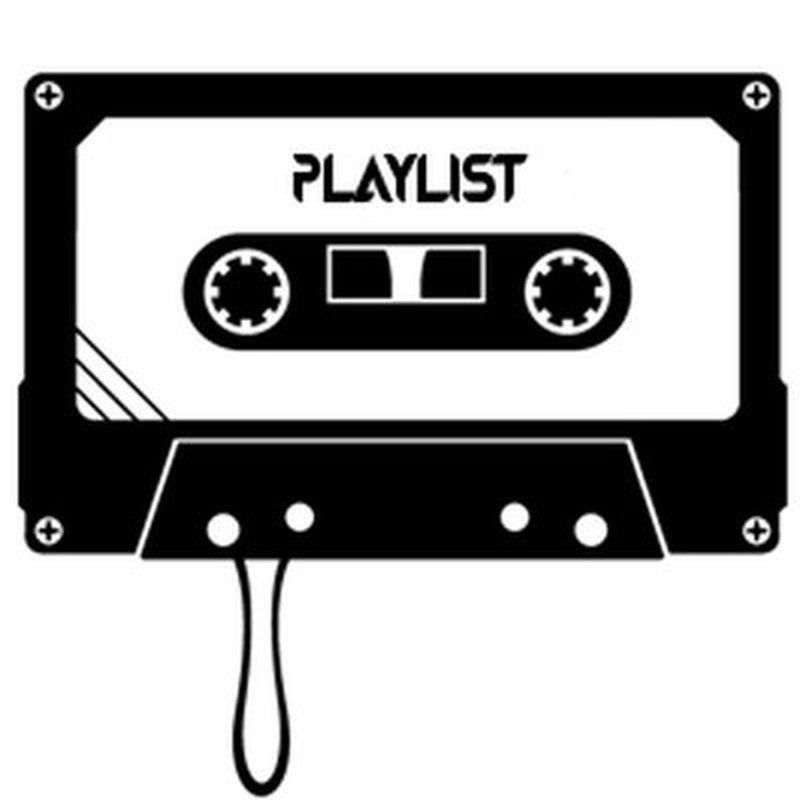 Week seven marks the OFFICIAL start of summer with Memorial Day Weekend.  With a longer weekend, why not have a longer playlist, right?.
As I am sure I am not the only one, every weekend, I am trying to figure out what to play.  Sometimes I want to have a good little pregame playlist, sometimes I want that music that you can kick it and vibe to and sometimes I want just a random collection of songs.

Well, ByTheWavs has given me the opportunity to curate some Playlists for the Weekend.  This is a bit of an experiment, if we are being honest.  A series of playlists that will be released right before the weekends begin.  Some of these playlists will contain whats new and whats old.  Some will contain straight EDM, some will have a plethora of genres in them.  As they are produced, more music will be curated together, themes will be developed and the song selections will get better, we believe.
here in New York, the weather is being ridiculous so you don't know if it's outdoor party time yet.  That being said, it is Memorial Day Weekend so that means you need to have some day parties, BBQs, and a nice long weekend.  Below you can catch some music to put you in that Darty state of mind
I would be remiss if I did not take just one second to say, as you enjoy your weekend, please remember why we celebrate Memorial Day.  Take a moment to remember those who have fallen and a moment to thank those who have served.
https://open.spotify.com/user/illmatic_tj/playlist/6deLphP4n0FeMQ2lAuSaPb
BONUS: Non-Spotify Tracks
[soundcloud url="https://api.soundcloud.com/playlists/325966857″ params="color=ff5500&auto_play=false&hide_related=false&show_comments=true&show_user=true&show_reposts=false" width="100%" height="450″ iframe="true" /]
Porter Robinson & Madeon – Shelter
BAYNK – Poolside
Audien & Max – One More Weekend
Louis the Child – Love is Alive (Feat. Elohim)
Major Lazer – Cold Water (Feat. Justin Bieber and MØ)
Gryffin & Bipolar Sunshine – Whole Heart
Backstreet Boys – Everybody (Backstreet's Back)
G-Eazy – Good Life (Feat. Kehlani)
AlunaGeorge – You Know You Like It
Passion Pit – Whole Life Story
Alesso – I Wanna Know (Feat. Nico & Vinz)
Luis Fonsi – Despacito (Remix) [Feat. Daddy Yankee and Justin Bieber]
DJ Khaled – I'm the One (Feat. Justin Bieber, Quavo, Chance the Rapper and Lil Wayne)
Kygo – First Time (Feat. Ellie Goulding)
Don Diablo &Matt Nash – Starlight (Could You Be Mine)
ODESZA – Late Night
Galantis – Rich Boy (Said the Sky Remix)
Yellow Claw – Good Day (Feat. DJ Snake and Elliphant)
G.O.O.D. Music – Mercy (Feat. 2 Chainz)
Mobb Deep – Have a Party (Feat. 50 Cent and Nate Dogg)
Tinashe – Superlove
Fifth Harmony – Worth it (Feat. Kid Ink)
Jamie xx – I Know there's Gonna Be (Good Times) [Feat. Young Thug and Popcaan]
Matoma – Party on the West coast (The Notorious B.I.G. x Faith Evans) [Feat. Snoop Dogg]
Axwell /\ Ingrosso – More Than You Know
Steve Void & No Mondays – Chemistry [Feat. Clara Mae]
DVBBS & CMC$ – Not Going Home (Feat. Gia Koka)
Zedd – Stay (Feat. Alessia Cara)
Sigrid – Don't Kill My Vibe (Gryffin Remix)
Flo Rida – Hello Friday (Feat. Jason Derulo)
*NSYNC – Pop
BONUS TRACKS:
Lido – Sorry (the LA BBQ Jam) [Feat. Heavy Mellow, Santell and Brasstracks]
Lupe Fiasco – Stereo Sun (Feat. Eric Turner)
Ed Sheeran – Shape of You (ChillPill Remix)
Rihanna – Work (Feat. Drake) [Phantoms Remix]
Leave a Reply