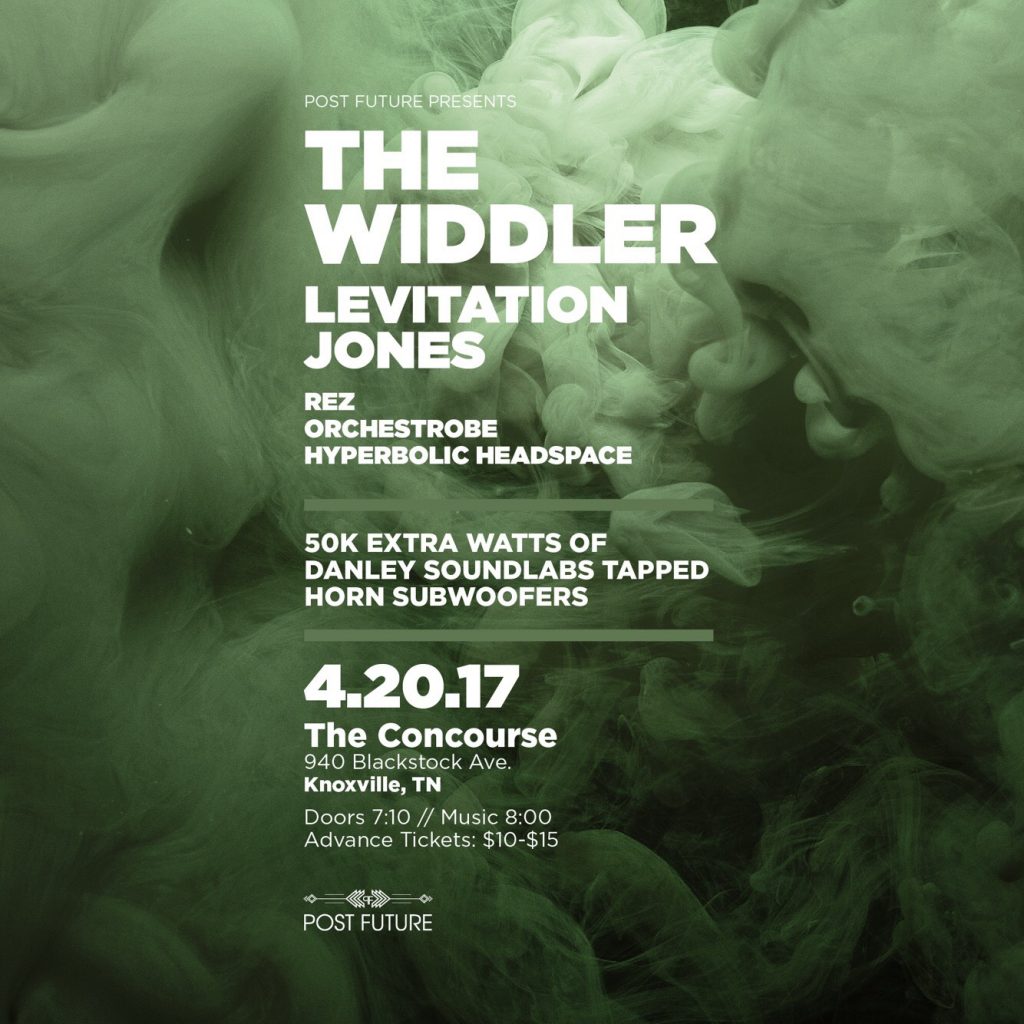 With Post Future having a keen ability of throwing more than just concerts, but gatherings that are a melting pot for music, art, and culture, it should be no surprise that their team had something crazy planned for 4/20 this year. Bringing in an extra 50k watts of Danley Sounlabs tapped horn subwoofers, combined with a unique lineup; it looks like Knoxville is the place in the southeast to spend this year's 4/20.
Taking place at The Concourse in Knoxville, Tennessee, it will showcase long time heavy hitter, The Widdler, and a man who's been causing a recent ruckus in the bass scene, Levitation Jones. This show will mark midway through Levitations nationwide "Whether You Like It Or Not" tour. It will also feature REZ, Orchestrobe, and Hyperbolic Headspace.
Doors will open at 7:10 with music starting at 8. So come early and prepare for your mind to be sucked in a black hole and be taken on a trip around the galaxy. If all of this isn't enough to convince you to come, they'll be tons of freebies and goodies.
For more info and tickets to the event, go to their Facebook event page.
Leave a Reply