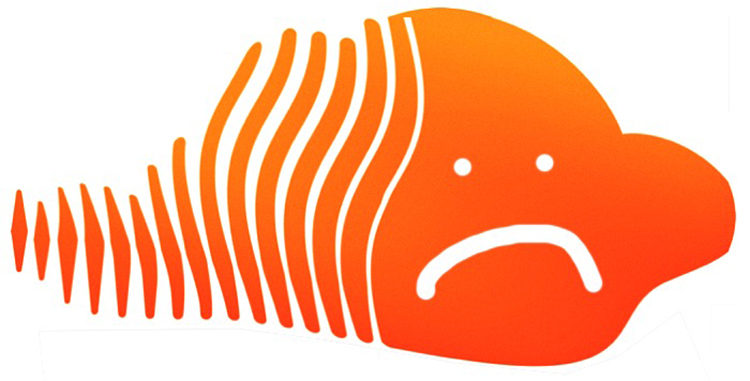 We are allegedly in a whirlwind of a time. Everyone is not sure what to do with Soundcloud potentially closing. People are claiming that electronic music wouldn't be where it is if it weren't for Soundcloud. With that same token, it has made plenty of careers of artists. The most notable one of them all isn't even an electronic artist – Chance the Rapper. Keeping that in mind, I am going to explain my prediction if Soundcloud does come to its demise. I want to note that I do want to thank Soundcloud for providing artists an outlet to release their music regardless of taking down our Soundcloud account and many tracks that actually belonged to the artist.
No site lasts forever. To be fair, the first websites started in 1991 after the web was announced on August 6, 1991. There is a list of sites that have been around since the boom in 1995. Wikipedia has a list. The reason I am doing this is to put in perspective the ages of certain websites. For instance, Google is only 18 years old, YouTube is 12, and Amazon is 23 years old.
This isn't the first time I have seen a community get rocked by a website tanking. While the community isn't as big as the electronic one, I went through a very similar scenario in February 2008. I was apart of the Halo 2 community and the biggest site, Mythica.org, for hosting montages and other Halo videos including machinima and tons of other videos was closing down. The site was only since January 2002 right after Halo: Combat Evolved was released. When this happened, the community went wild. Immediately, everyone attempted to save all the videos they could. I mention this with Soundcloud because a similar scenario can and will happen. Many, many videos were lost.
At this time, YouTube wasn't as prevalent since high definition video wouldn't come out for everyone until December 2008. Plus, gaming videos was frowned upon during this time. This is where there were many sites popped up and other sites tried to capitalize on the fall of Mythica. In fact, I had even created a site called MontageTube. Long story short, it was essentially a YouTube clone script. I sold it for $500. Although, during this time, so many creators blew up on many different platforms. It was essentially the wild west. Eventually, Twitch and YouTube grew to what became the standard.
Now, this was 9 years ago. In January 2017, we lost Vine. Vine stars were exiled from the site that had built their fame. This is how we ended up with YouTube's fastest rising stars – Logan Paul and Jake Paul as well as many others. This is how many Instagrammers blew up as well, but I am less familiar with that platform.
My Post-Soundcloud Era Prediction
The music industry has a lot of money, but it always seems to struggle when you're not a major label. The thing that really separated Soundcloud was the fact that anyone could upload which is why electronic dance music flourished on the site. Bedroom producers can share their music without a label. I have discussed it many times prior. When it comes to relying on a service or a social media, it shouldn't be your only place to store and showcase your music. It is a tool and nothing more. It is a great tool and one we featured here for years. I discuss this in my series, Shaping the Next Big Artist especially in my article, "Social Media Sucks, You Suck, Give Up." Nonetheless, it is a tool and tools can and are replaced.
If and when Soundcloud goes down, expect the wild west of music to happen. I saw a community explode in creativity and websites when Mythica went down, but I am way too excited to see what happens. There is a lot of money and creativity. This isn't the electronic dance music community that will be affected either. This is the hip-hop community, the podcast community, the rock community, and so much more.
There are going to be a number of sites that will open up. There will be many of those which open that will close too. Server costs. Development costs. Support costs. DMCA's. Lawsuits. Legalities. There are so much to consider. Daddy Kev has tweeted what would be his "ideal" replacement to Soundcloud.
The demise of SoundCloud presents a profound opportunity for someone to develop THE music social network we've always wanted…

— Daddy Kev (@daddykev) July 14, 2017
A minimal GUI with the ability to edit style sheets; intuitive CMS for songs, tour dates and merch admin; indie label admin functions

— Daddy Kev (@daddykev) July 14, 2017
Previous platform failures were more likely due to P&L misallocation than feature sets. MySpace (in its prime) was my overall favorite.

— Daddy Kev (@daddykev) July 14, 2017
And if someone can add built-in monetization (e.g. Bandcamp) with the ability to split royalties on a per-song basis, game over!

— Daddy Kev (@daddykev) July 14, 2017
Unfortunately, it smells too much like MySpace and that didn't turn out well. Ironically, what he asks for is simply a good personal website or rather an ecommerce site with a blog and a tour calendar. Heh.
I definitely expect there to be Soundcloud clones. Terrible clones. The first ones I expect are all the sharing sites that require you to share your social security numbers of yourself and your family. Those sites relied on Soundcloud's API which was their biggest mistake in my opinion cause your site should never have to rely on anything outside your abilities and your knowledge.
This is where I expect the big companies such as Spotify to really bring their big guns. This is a weak moment. How do you expect them not to capitalize on this scenario? We are well aware last year that Spotify and Apple Music were talking about "unofficial remixes" or rather, bootlegs.
Other Potential Possibilities
There is a theoretical chance that Soundcloud stays open. After all, Chance the Rapper did tweet it along with Soundcloud's founder.
Just had a very fruitful call with Alex Ljung. @SoundCloud is here to stay.

— Lil Chano From 79th (@chancetherapper) July 14, 2017
*airhorn* Spread the word: your music isn't going anywhere. Neither are we.

— SoundCloud (@SoundCloud) July 14, 2017
We're gonna keep providing you with the tools to discover, share and connect.

— SoundCloud (@SoundCloud) July 14, 2017
Lot's of noise, but @SoundCloud is here to stay. https://t.co/sjLpiVLBhi

— Alexander Ljung (@alexanderljung) July 14, 2017
Soundcloud gets sold. That would be an interesting outcome. It wouldn't be a negative one. It may actually improve the service with all of the complaints we have – mediocre support, ridiculous takedowns, and more freedom to post what we want.
Don't get me wrong. As much as I loathe many things about Soundcloud, I appreciate it and respect what they have been doing for the music community. It clearly allows everyone to upload music and share it which in turn we share with you. That said, we only want the best for the artists and the listeners and if that requires something better, I am not opposed either.
Leave a Reply