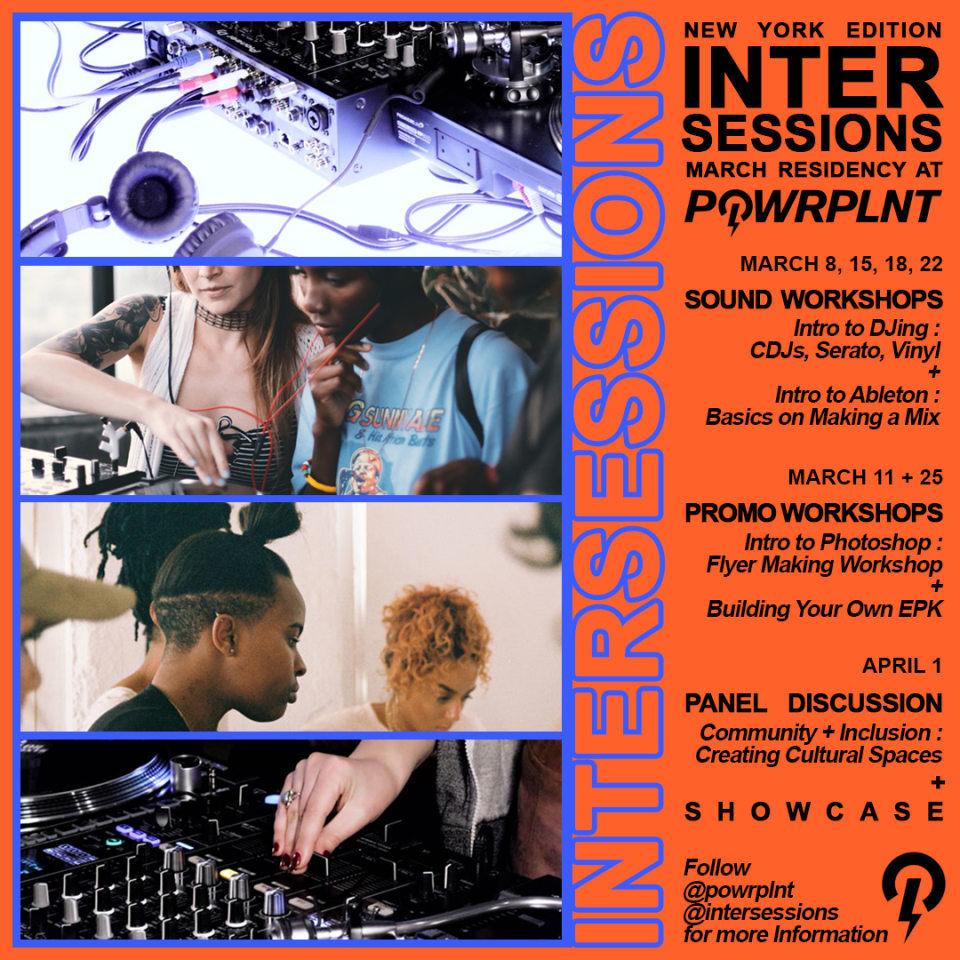 Starting today, March 8th, POWRPLNT is teaming up with Intersessions DJ collective to host a series of DJ classes and panels that will stretch over eight dates throughout the month of March.  The classes and informational sessions will be taking place in Brooklyn, NY.
The focus of these classes and panels is to teach the introduction to DJing using vinyls, software and CDJ formats as well as how to put together promotional material for artists.  The classes are being designed for the LGBTQ+ community, women and gender nonconforming individuals.
POWRPLNT founder Angelina Dreem told THUMP:
"I think the partnership with Intersessions is an affirmation: you are welcome here and you are safe to ask questions, touch, and experiment." Continuing, "Male privilege is being able to be bad at something and pass as good, women and LGBQT+ folks aren't allotted that lenience and there is a lot of shame around asking questions and being a work in progress. We are holding space for curiosity and failure without shame, which in the world of music mansplaining, is really essential."
On April 1st, a panel discussion regarding opening up about inclusion and community will feature:
Michelle Lhooq (THUMP feature editor)
Hannah Daly (of Doom Dab Records)
Angelina Dreem (POWRPLNT founder)
…and more
After the panel is over, there will be a showcase of what the students learned during the month.
During the month of classes, Intersessions will be celebrating their one-year anniversary on March 18th with performances by teachers and students in the program.
The full schedule can be found below:
March 8th, 15th, 18th, 22nd: Sound Workshops:

Introduction to DJing: CDJs, Serato, Vinyl
Introduction to Ableton: Vasics on Making a Mix

March 11th, 25th: Promo Workshops

Introduction to Photoshop: Flyer Making workship
Building Your Own EPK

April 1st: Panel Discussion

Community and Inclusion: Creating Cultural Spaces
Showcase
Leave a Reply