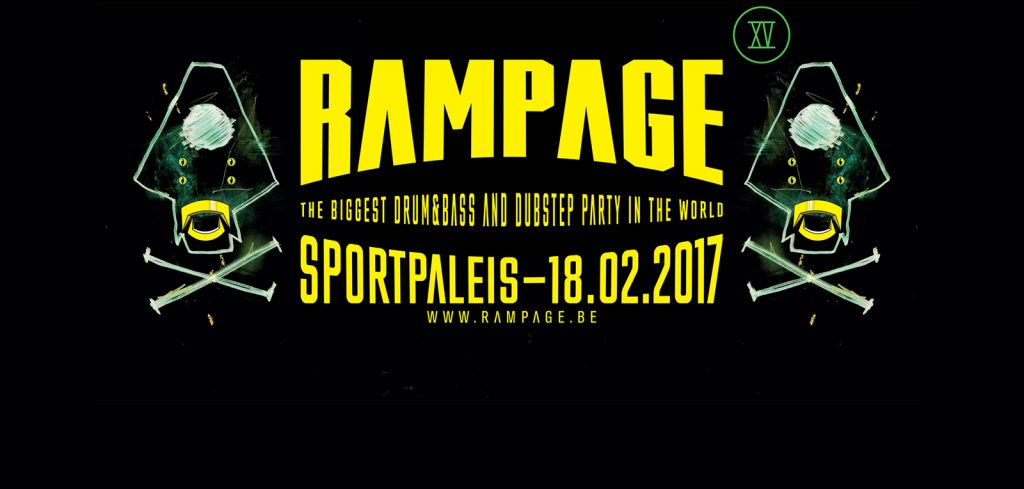 Let me start off by saying this is my first event outside of the United States that I'll be attending so I'm super curious to see how this will play out and how the European music scene is. To start off, Rampage is a primarily dubstep and drum & bass one day event that always features crazy back to back sets. For example, in past years there have been sets from 12th Planet B2B Megalodon, Funtcase B2B Eptic, Maduk B2B NCT and many other big names playing together. This year, they have already announced that Loadstar, DC Breaks, and Mind Vortex are playing together and I'm dying to know what else they have in store. The artists we have to pick from after that are Noisia, A.M.C, Andromedik, DJ Guv, Doctor P, Doctrine, Eptic, Feint, Fox Stevenson, Funtcase, Gentlemen's Club, Hypoxia, James Marvel, Mefjus, Modestep, Murdock, Sasasas, and T & Sugah. I anticipate Noisia will have their own set as well as Modestep due to their style, however we'll have to see and after all time always will tell.
The stage setup I'm curious to see as well as they always go all out on having a big LED display as well as a great stage setup, as well as other LED and light displays around the roof of the venue from what I've seen. Noisia is also doing their biggest Outer Edges show ever yet so I'm prepared to have my mind blown at that point. One thing I learned about European festivals is that the bathrooms aren't always free either, however this year Rampage made it clear that they would be free so that was a nice plus. Normal prices for those range from around 1 Euro per use or 2 Euro for the whole night of using the bathroom, mainly due to the fact that they're so cramped so they want to limit how many people are in there.
The location of Rampage is the same again this year in Antwerp, Belgium being held at Antwerp's Sportpaleis. The capacity is about 15,000 and the show is sold out so I'm anticipating it to be hectic but with how long Rampage has been going on I'm sure they will have everything under control with that many people in one room. Hopefully it's not packed to the brim either because after all, ravers need room to dance, right?
Overall I'm very excited to visit Belgium and experience Rampage for my first time and anticipate it to be one of the greatest shows of my life. I put together a small playlist of the people who will be at the show if you'd like to check them out below!
[soundcloud url="https://api.soundcloud.com/playlists/292547743″ params="auto_play=false&hide_related=false&show_comments=true&show_user=true&show_reposts=false&visual=true" width="100%" height="450″ iframe="true" /]
Leave a Reply