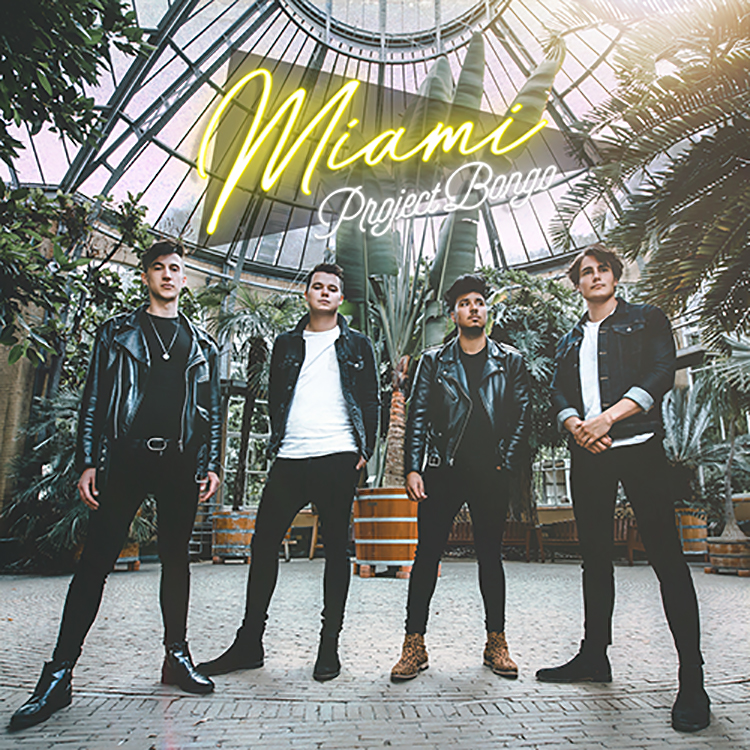 Project Bongo is the dreamy pop musical brainchild of Arthur Stoker, Cornel Sier, Jens Hulgen and Thom Heusinkveld. The indie four-piece are back following a new label signing with brand new single "Miami."  Hailing from Utrecht, the guys met at Herman Brood Academy and rose to prominence with the Spotify hit "Keep A Secret."
Layered in dense, breezy synthesizers, heartbeat percussion, and the nostalgia of growing up in the early 80s, the project combines a beautiful mixture of sounds under blankets of minty fresh melodies. The festival-primed track is a wonderful summer listen that's had us hooked from first listen.
Discussing it, the band says: "Miami' takes you back to the 80s. A synth pop track with a rock n roll edge."
Take a listen for yourself below and keep Project Bongo on your radar.
Leave a Reply