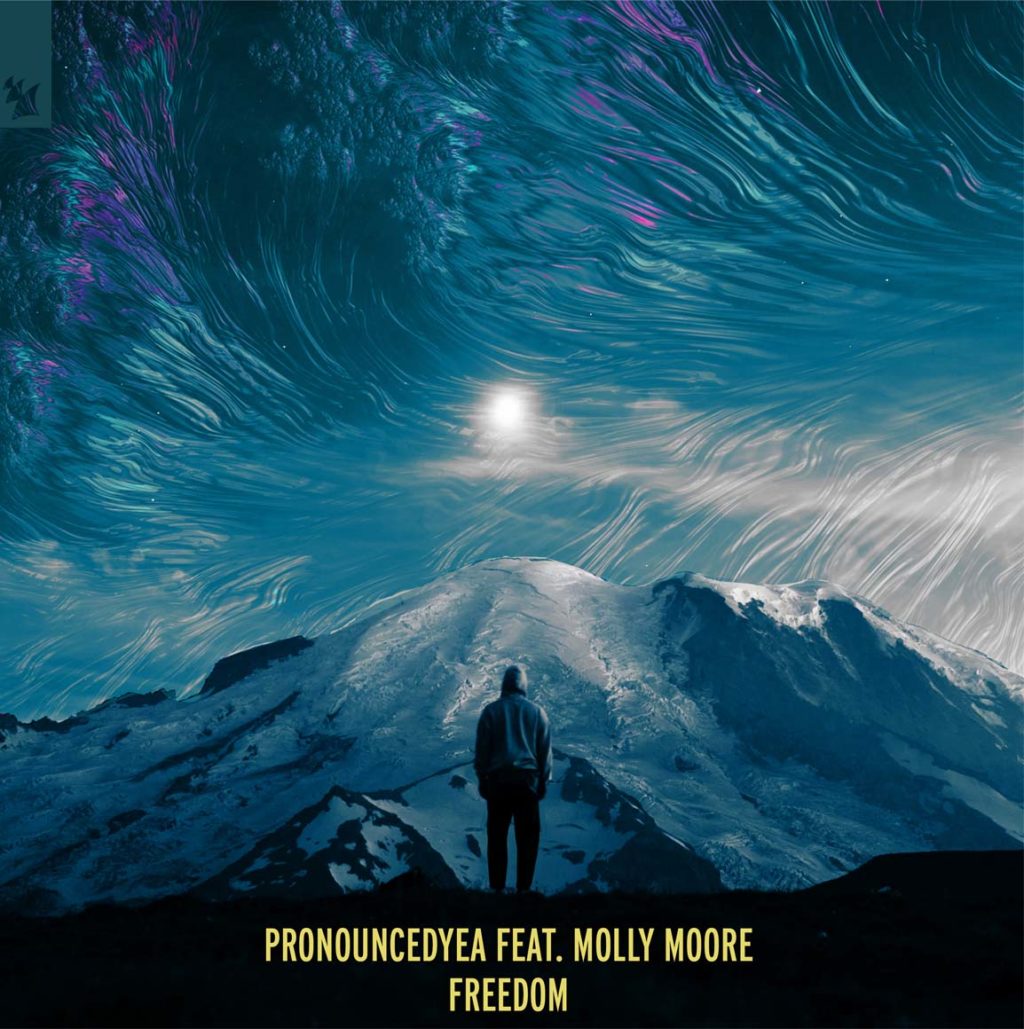 After penning an exclusive deal with globally-renowned imprint Armada Music, emerging producer pronouncedyea is starting the year off on the right foot with the release of his newest single, "Freedom." Featuring starlet Molly Moore on vocals, pronouncedyea's "Freedom" is the first release from the Syracuse, NY native in nearly a year, setting the stage for a massive year to come.
The aptly titled "Freedom" showcases pronouncedyea's production skillset at its fullest, with each bar introducing a fresh element of sounds into the mix. Molly Moore's husky, soothing tone is never overpowered throughout, rather being buoyed by a lush instrumental bed of synths. The slightly pop-tinged record further displays what makes his sound different and unique among his peers, solidifying his rightful claim as one of electronic music's most capable and eclectic young stars. On one hand, his music is modern and built for the main stage. On the other hand, each tune is incredibly multifaceted, comprised of innumerable layers and complexities.
Following his 2016 debut, 22-year old producer pronouncedyea is quickly creating a sense of ubiquity within his corner of the music industry. Between his intuitive production style and engaging performances, pronouncedyea has caught the eye of labels Armada Music, Atlantic, 300 Entertainment, Capitol Records, PRMD Music and Def Jam.
Enjoy the new release below!
Leave a Reply