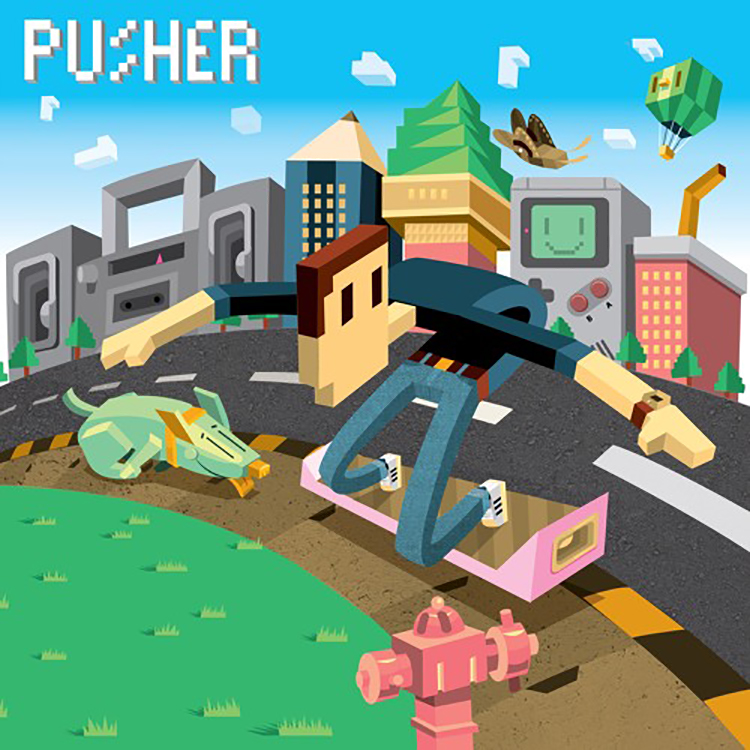 Following up the success of the original, Pusher has just released a remix EP for the track "CLear" and it is certainly not one you want to miss this summer. The original features flowing melodies that take your breath away while the vocals give it back and cause an overwhelming sensation of joy. The remixes take this to another level with 4 remixes that all sound completely different.
Shawn Wasabi takes the vocals and turns the pitch up, giving the track a bubbly-pop sort of feel. The Graves remix focuses on the future bass sound and takes it to another level, bringing the percussion to the forefront and developing the melody so as to compliment it. LH4L uses the vocals as a centerpoint, following them up with melodies and pads that serve to put them in front and on display for your listening ears. Finally we have PatrickReza delivering a combination up/down tempo remix that utilizes all parts of the original to capture the true spirit.
These 4 tracks all bring something decidedly different to the original track which has so much uplifting and summer-y qualities to it. Check them all out below and let us know what you think!
[soundcloud url="https://api.soundcloud.com/playlists/234240997″ params="auto_play=false&hide_related=false&show_comments=true&show_user=true&show_reposts=false&visual=true" width="100%" height="250″ iframe="true" /]
Leave a Reply