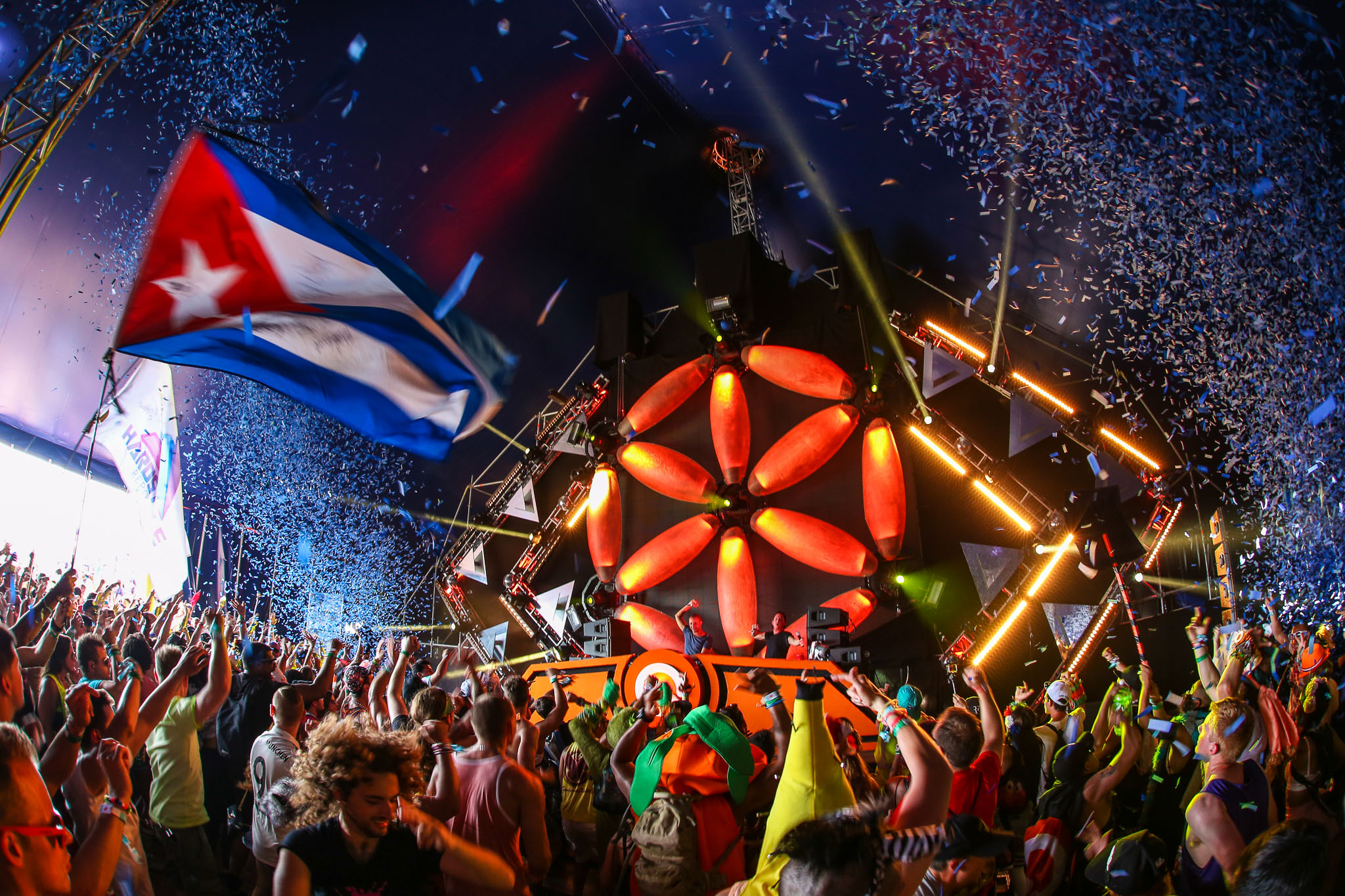 Go with me on this…
If Mysteryland stages were brunch beverages, there are the lighter genres with their bellinnis and mimosas, and the more pop driven music drinking the special cocktail of the moment, but Q-Dance… Q-Dance is not fucking around.
Q-Dance is the hair of the dog that bit you.
Q-Dance is the color of fire.
Q-Dance is here to get you hyped.
The badass of dance music curators returns to Mysteryland USA making the first of its stops along its 2015 North American tour. The Q-Dance tent is the tent to aim for if you want to go extreme. Genres like Hardcore, Hardstyle, Dubstyle, Techno and Hardhouse ignite any setting but are especially engaging on the intimate grounds of Bethel Woods. Long time fans will be excited to see Frontliners, Noisecontrollers, and Bass Modulators as well as relatively newer artists including Audiofreq and Mekanikal. The Mysteryland Soundcloud has a playlist here where you can sample the bass-yet-to-be-in-yo-face. A fan favorite is Mekanikal's incredible re-working of 3 Doors Down throwback hit "Here Without You". The almost acapella-esque vocal arrangements make you stop and listen like, "What the F, I know this!"
Last year at the inaugural Mysteryland USA on the sacred Woodstock 69 grounds, I had the pleasure of wandering the verdant wonderland. The Q-Dance tent was the farthest flung of all the installations so it took some seeking to locate. But once there, the bright orange logo of the Dutch born company glowed like a Crayola lighthouse for ravers. My friends and I took our time exploring this newest addition to our festival passport, hardstyle being a pretty unfamiliar vibe for us. The energy is undeniable. The crowd was one of the most active we encountered all weekend. It reminded me of that Dada Life record, "Happy Violence". It was intense. It was loud. It was fun.
So make sure not to miss the Q-Dance tent, festival aficionados…
The Bloody Mary of Mysteryland is waiting. Opportunity of a lifetime to play The Sound of Q-Dance stage at Mysteryland USA (details here).
Listen to the playlist featuring artists from this year's lineup.
[soundcloud url="https://api.soundcloud.com/playlists/92618326″ params="auto_play=false&hide_related=false&show_comments=true&show_user=true&show_reposts=false&visual=true" width="100%" height="450″ iframe="true" /]
Leave a Reply