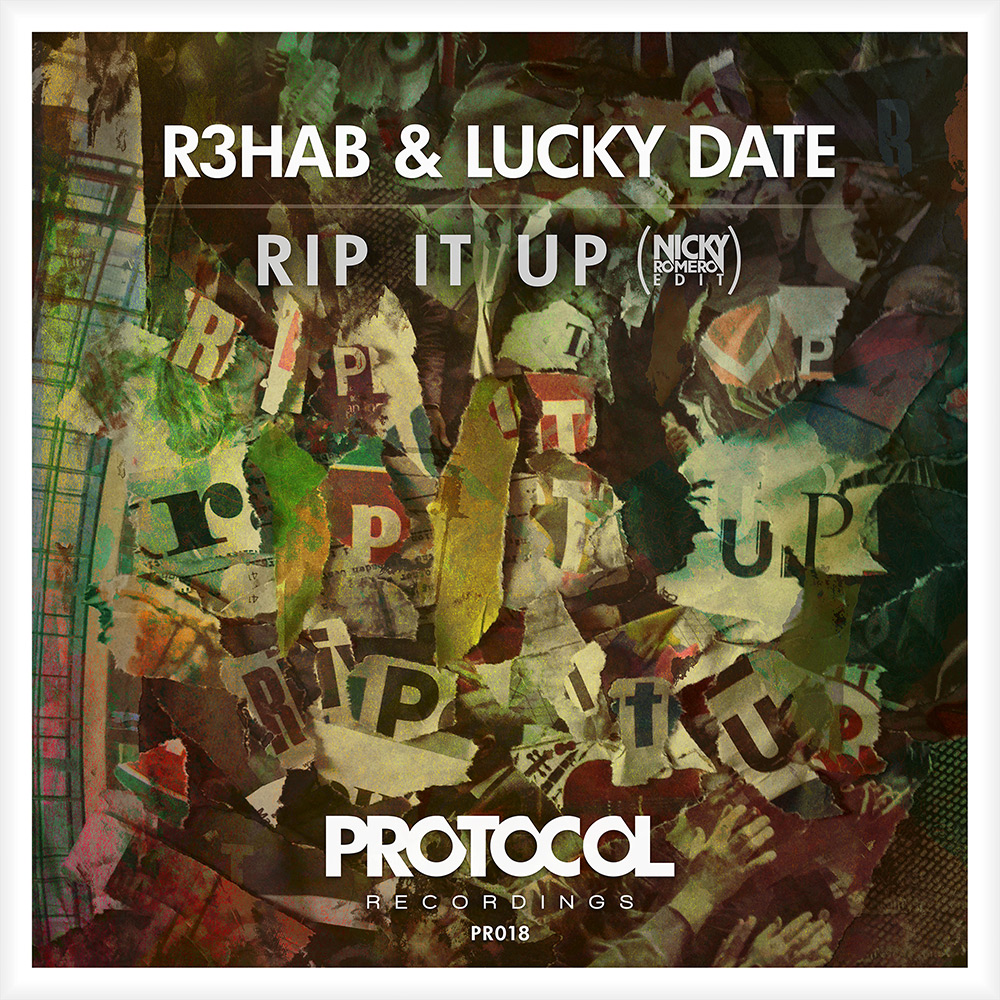 Nicky Romero took this great track by R3hab & Lucky Date and decided to make it better. He fused together progressive house and electro house to make this track and it sounds great. This track goes so hard. It is definitely a festival track, but you can play it at the club, at a party, or if you want a strong pregame, that too. I can go on and on about this track, but after seeing the description by the label, I'll let them describe it since they did a good job:
Protocol Recordings announces R3hab & Lucky Date's forthcoming single, "Rip It Up," and releases the Nicky Romero's "Rip It Up" edit. With their debut release on the label, R3hab & Lucky Date make a statement and deliver an electro-infused progressive house monster. With the original coming out on December 23rd, "Rip It Up" takes on a pumping dynamic with segments including everything from distorted riffs to lush chords and razor-sharp synths. Additionally, Romero has taken the track into his own hands for a new arrangement and some additional refinements.

Two of dance music's powerhouses, R3hab & Lucky Date, have joined forces for this strong forthcoming single release on Protocol. In "Rip It Up," they bring in the grinding electro early on, and as the track takes shape, ascending elements are incorporated for a long build with effects and vocal accents throughout. The progressive house segment then pulls through as a bridge before the second drop that takes on an extra dimension of synths for a high energy feel.

Nicky Romero gives "Rip It Up" a festival-ready makeover as he follows up on his most recent releases. He keeps the original's electro segments, but he reworks the first melodies and moves the massive progressive house chords to a more central part of the track. Following the melodic relief, he revamps the build with an exhilarating touch before returning to the electro segments. Nicky has subtly applied his distinctive style to give this track a bit of his own flavor.
Check it out now! Buy it on Beatport
Leave a Reply