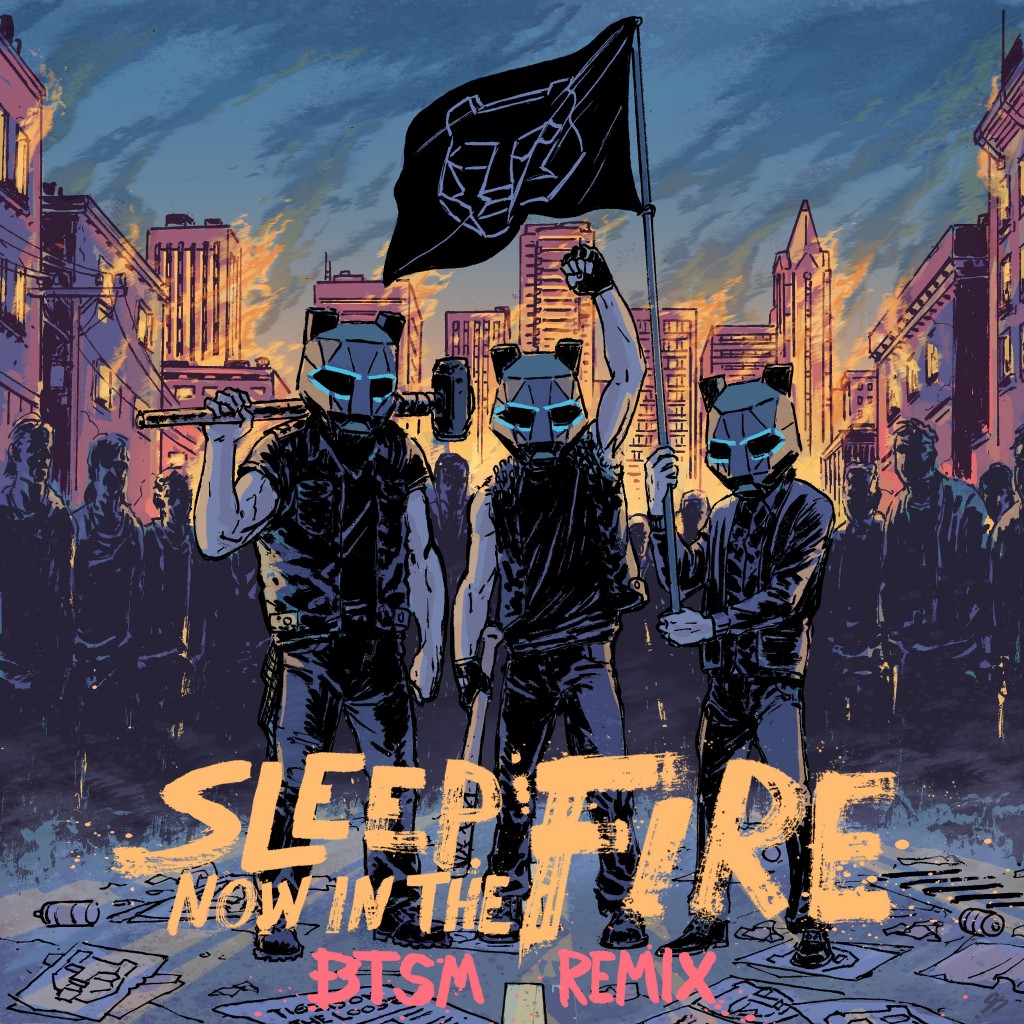 The stage is set. The RAGE revolution is here. Black Tiger Sex Machine (BTSM) are back with their first remix and boy is it a doozy. Their hard hitting electro style blends perfectly with the stylings of Rage Against The Machine. If you've ever heard BTSM, or seen them live (highly recommended) than you'll understand that Rage Against The Machine have influenced the trio's style. For the better, obviously.
This hard hitting track takes the original and gives it that edgy electro sound we have come to associate with BTSM. While Rage Against The Machine was a symbol for rebellion and revolution, so to does BTSM as their style breaks the mold and shows us all that music is anything you want it to be, especially if you want awesome and hard-hitting. You can grab this track as a free download while you listen to it below!
I know I'd love to hear BTSM get their hands on some more tracks to give us a bit more that hard electro we love so very much. Keep your eyes peeled!
Leave a Reply