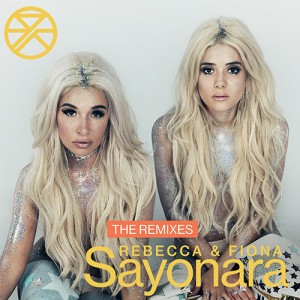 Though it feels very 90's to say a phrase like "girl power anthems", it seems fitting when discussing the music of Rebecca & Fiona. The duo pair throw sass and seriousness in their music, particularly as they have immersed themselves in the male dominated world of EDM.
Scream along songs like "Sayonara", the girls' last single, play to this aesthetic. While the original has a very pop feel to it, this recently released set of four remixes definitely have the club in mind. Salvatore Ganacci chops up vocals to create melodies while Young Bombs and Uberjak'd ramp up the energy and Speaker Of The House takes things tropical.
All in all it's an interesting package of tracks – the "Sayonara" remixes are out now on Universal Music Sweden and can be purchased here.
[youtube https://www.youtube.com/watch?v=3hmkdvCriys]
Leave a Reply