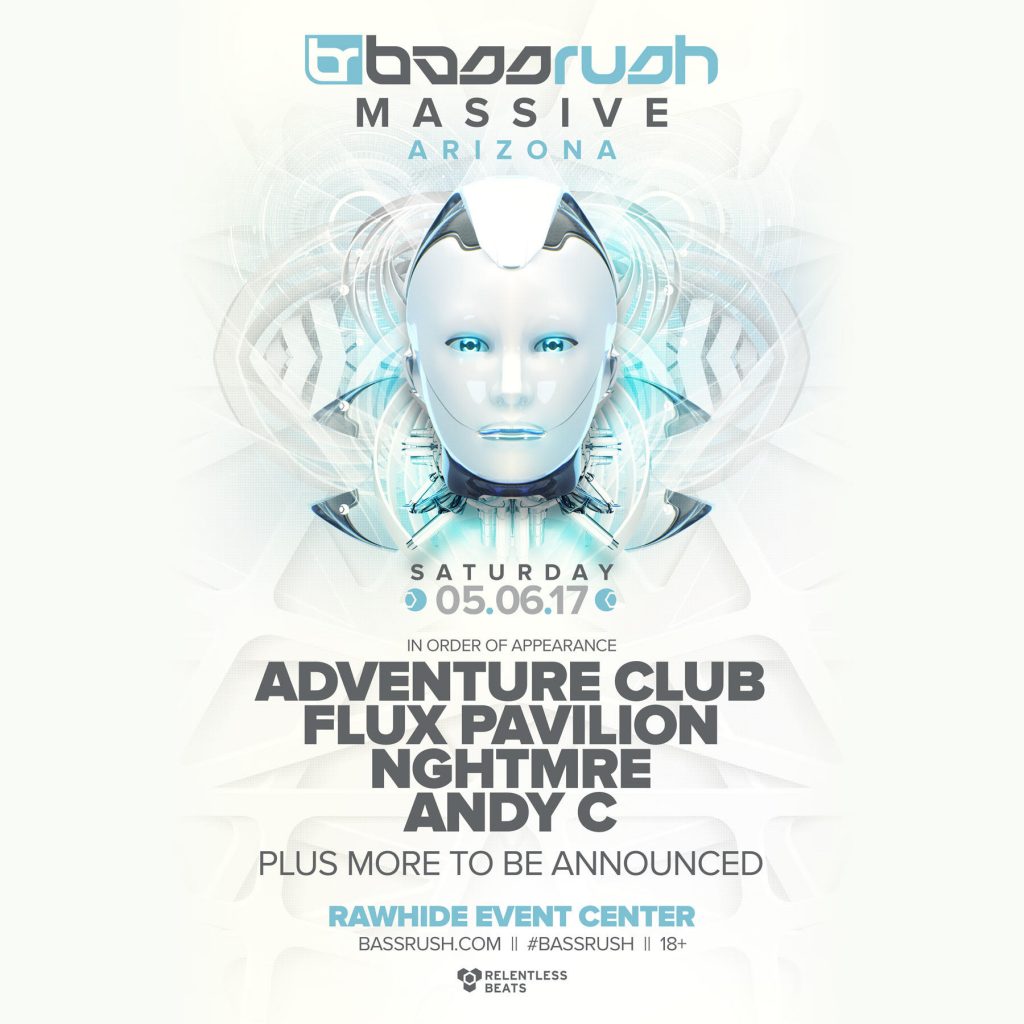 Get your calendars out and mark them for May 6, 2017 as Relentless Beats has announced Bassrush Massive is coming to the Rawhide Western Town & Event Center in Arizona for another huge year at the bass-oriented event. In partnership with Insomniac, Relentless Beats is bringing some of the biggest names in bass music to the southwest and with plenty more names to be announced, there is certain to be something for all of you bassheads out there.
GA tickets will go on sale Friday February 24th at www.relentlessbeats.com, but you better hurry, these tickets will not last long.
Stay tuned for more info and more artist announcements as we get it!
Leave a Reply