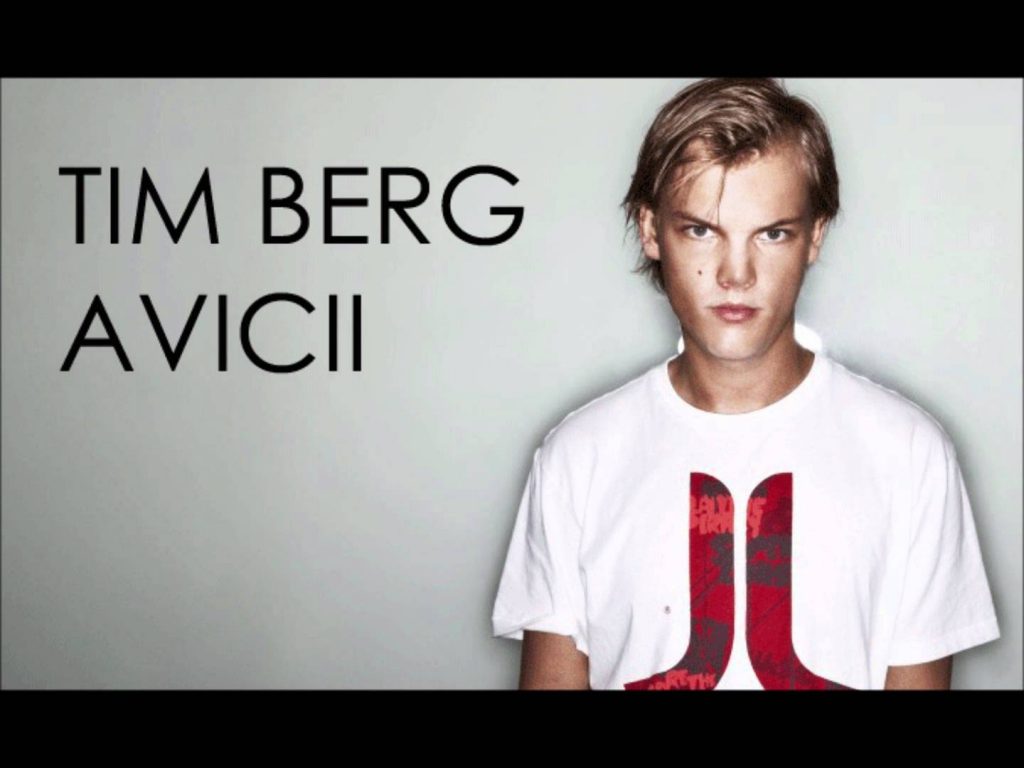 It may be a bit of late at this point – for me to break news at least – but I think it would fault ByTheWavs to not mention this unfortunate incident.  On April 20th, 2018, it was announced that Tim Bergling, well known as either Tim Berg or Avicii, passed away at the age of 28.
On Friday, his publicist Diana Baron said in a statement: "It is with profound sorrow that we announce the loss of Tim Bergling, also known as Avicii[…]He was found dead in Muscat, Oman this Friday afternoon local time, April 20th. The family is devastated and we ask everyone to please respect their need for privacy in this difficult time. No further statements will be given."
I am not going to comment on the reason for him passing away, I am not going to bring up any rumors, nor am I going to be sad.  I am going to thank Avicii.  He was my first live performance that I saw.  Shoutout the 2011 collaboration he had with Ralph Lauren's Denim & Supply Co.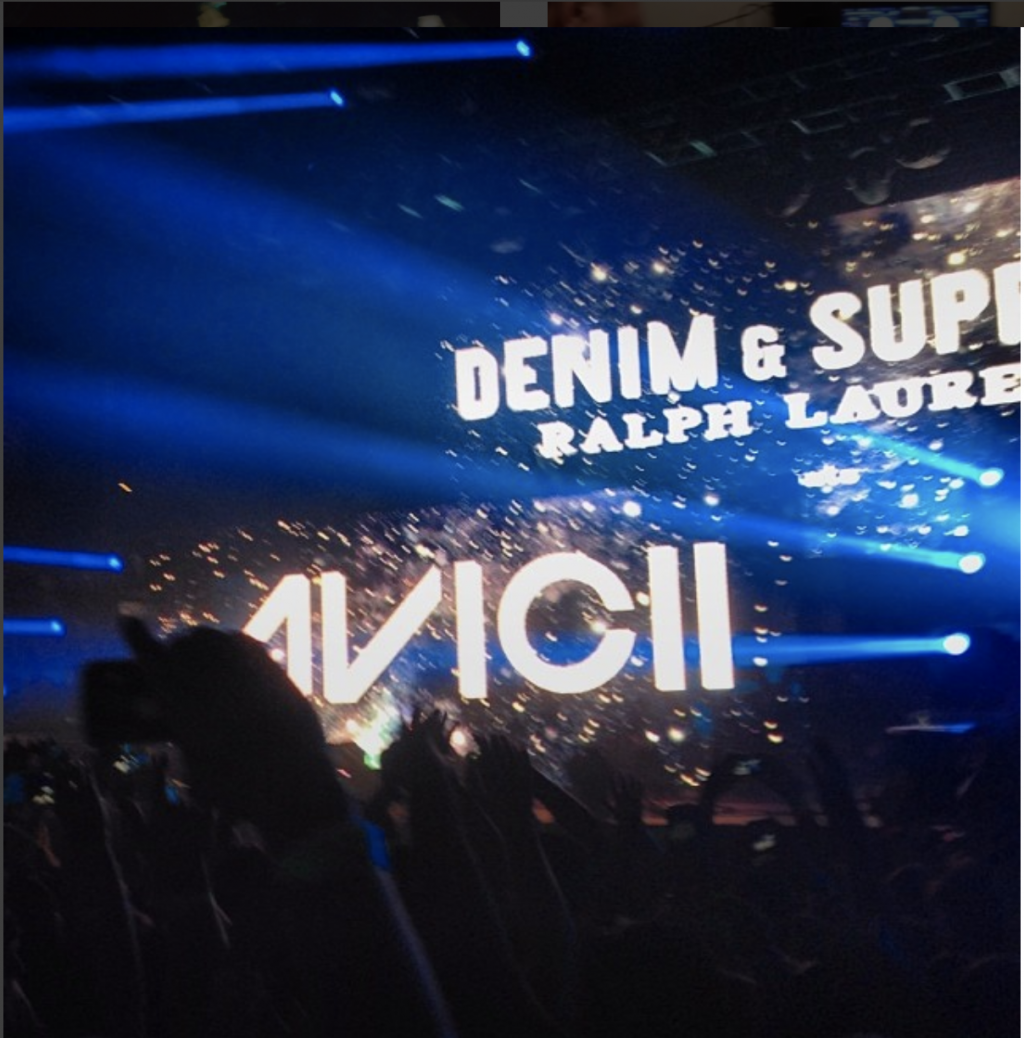 He is the reason I started writing for this site when it was EDMAssassin, he is the reason I have traveled to Miami by car for Ultra and why I have gone to as many festivals and shows as I have.  Avicii is the entry way artist for so many EDM fans today.  He is to be thanked, praised and celebrated – Not morned.
The morning will be done.  I am not going to say don't be sad.  But remember the joy. Avicii was a great performer, DJ, and producer.  He was the role model for performers and attendees alike.
I am also not, at this time, going to give you a background history of Avicii.  What I am going to do is provide you with some music.  I am going to add music I loved, music others loved, and music that has been compiled to celebrate Avicii.  I will also add some tweets from those of fame and those on twitter celebrating and thanking the man who brought EDM to so many…
Rest in Paradise In Peace, Tim.
— SKRILLEX (@Skrillex) April 20, 2018
No words can describe the sadness I'm feeling right now, hearing about Avicii passing away….?
Thoughts go out to his family and friends…

— Zedd (@Zedd) April 20, 2018
Can't really describe in words how sad I feel right now.. thank you for inspiring me and millions others. RIP @Avicii ?❤ pic.twitter.com/nthXoCiZqy

— MARTIN GARRIX (@MartinGarrix) April 20, 2018
you legit changed the genre forever and i guarantee that a lot of us wouldn't even be here if not for you..

— slushii (@SlushiiMusic) April 20, 2018
Rest up @Avicii . You've worked hard. https://t.co/J6iOuSYYVV

— ookay ! (@Ookay) April 20, 2018
I could be the one to make you feel that way,
I could be the one to set you free. pic.twitter.com/hpBTBBPfWI

— Fronz (@Fonziie) April 20, 2018
I can't find words but what I can say is that we all where couple of young kids from Sweden with dreams and Tim inspired us all and millions more. RIP my brother your music will live forever ❤️ @Avicii pic.twitter.com/riC69lay3p

— INGROSSO (@Ingrosso) April 20, 2018
my sincerest and most heartfelt condolences to the friends, fans and families of @Avicii 🙁 Banter aside, nobody can deny what he has accomplished and done for modern dance music and im very proud of him.

— Goat lord (@deadmau5) April 20, 2018
Tim, since day one you've been one of my biggest inspirations to make dance music. You put Sweden on the map with the most memorable melodies in the world. I wish I could have said a few last words to you before you left this place. Millions of people will remember you forever. pic.twitter.com/oj06UoAxyK

— Alesso (@Alesso) April 20, 2018
"So Live a Life You Will Remember"
Rest In Peace Avicii ? pic.twitter.com/Rx2MhFzQiE

— The Rave Chronicles (@RaveChronicles) April 20, 2018
REST EASY @Avicii ??

— Waka Flocka (@WakaFlocka) April 20, 2018
An appreciation: Avicii ushered in EDM's golden age. https://t.co/x6tbmuM94T pic.twitter.com/AglcpMbRhm

— Pandora (@pandoramusic) April 20, 2018
Pregame music on blast – all Avicii – paying respect to an incredible artist. Very saddened to hear the news.

— Joanna Lohman (@JoannaLohman) April 20, 2018
rip Avicii?

— mija (@hi_mija) April 20, 2018
RIP Tim Berg, who wasn't afraid to go against what is 'cool'

— Mat Zo (@Mat_Zo) April 20, 2018
Incredibly sad to hear of @Avicii 's passing. When I was a kid, he was a huge influence on my interest in music production. While Levels was a megahit, his talent showed when he moved from such an iconic sound to a variety of genre shifts within his own style. Thank you, Tim.

— Scott Miceli (@ScottyMiceli) April 20, 2018
Rest easy @Avicii You gave the dance music community so much and you will be truly missed

— Space Jam (@imGenerNick) April 20, 2018
One of the first tastes of EDM. And the first show I ever went to. https://t.co/QEoS5egXjn

— Teddy Jr. (@illmatic_TJ) April 20, 2018
Found this old avicii tweet. He was 20 when he wrote it, right before he played edc for the first time. he wasn't famous yet, levels wouldn't come out for another year. He had no idea what lay ahead. He was just a kid like any of us with a big dream doing what he loved. https://t.co/JR7ERAjpcE

— PAZ (@pazpaz) April 20, 2018
Tim, we didn't know you but you poured a profound influence into the electronic scene. Gone too soon but never forgotten- our dad & stepmom's wedding song is sky full of stars so on a personal level, you were always associated with so much love in our family. Rest in peace ❤️

— KREWELLA (@Krewella) April 20, 2018
RIP Avicii. Remember to tell the people you love how you feel everyday

— ODESZA (@odesza) April 20, 2018
Can't believe this, I'm gonna miss you so bad. From your first show where we played together, to all the amazing memories we shared. Thank you for changing the world with your amazing music and for being such an inspiration. I'm gonna miss you brother, until we meet again! ❤ pic.twitter.com/FjJyLA5Ohc

— Hardwell (@HARDWELL) April 20, 2018
— SKRILLEX (@Skrillex) April 20, 2018
Avicii,
Rest in peace, and just know that everyone is "rememberin you for the life you lived and not the money you made!"
God bless you. pic.twitter.com/sM6nwTB6Th

— Bodunde Ajayi (@Bodman_99) April 20, 2018
rip avicii. 28 is far too young. pic.twitter.com/fS52MrCmiz

— Madilyn Bailey (@MadilynBailey) April 21, 2018
awwee spotify paying tribute to Avicii ?❤️ pic.twitter.com/Y7MYbctAik

— na (@_roweee) April 20, 2018
You gave us beautiful songs @Avicii ❤️ pic.twitter.com/gCirRKEGdX

— erika_x ? (@tatianax33) April 20, 2018
???
Thank you avicii pic.twitter.com/cCICnO5IZp

— DJ RYOTA (FREE DANCE) (@ryota19850319) April 20, 2018
Blessings to you, pioneer @Avicii
Thank you for the music

Image art : @yungjake pic.twitter.com/QXZZThpnhl

— THE VERONICAS (@TheVeronicas) April 20, 2018
Something really horrible happened. We lost a friend with such a beautiful heart and the world lost an incredibly talented musician. Thank you for your beautiful melodies, the time we shared in the studio, playing together as djs or just enjoying life as friends.
RIP @Avicii pic.twitter.com/IGiTYetJcq

— David Guetta (@davidguetta) April 20, 2018
At a loss for words…Rest easy brother ? @Avicii

— marshmello (@marshmellomusic) April 20, 2018
Can't believe this is true..my biggest inspiration and the reason why I started making electronic music. Thank you for all the joy you brought to the world with your music. RIP @Avicii https://t.co/74ihAHtpl2

— Kygo (@KygoMusic) April 20, 2018
Leave a Reply