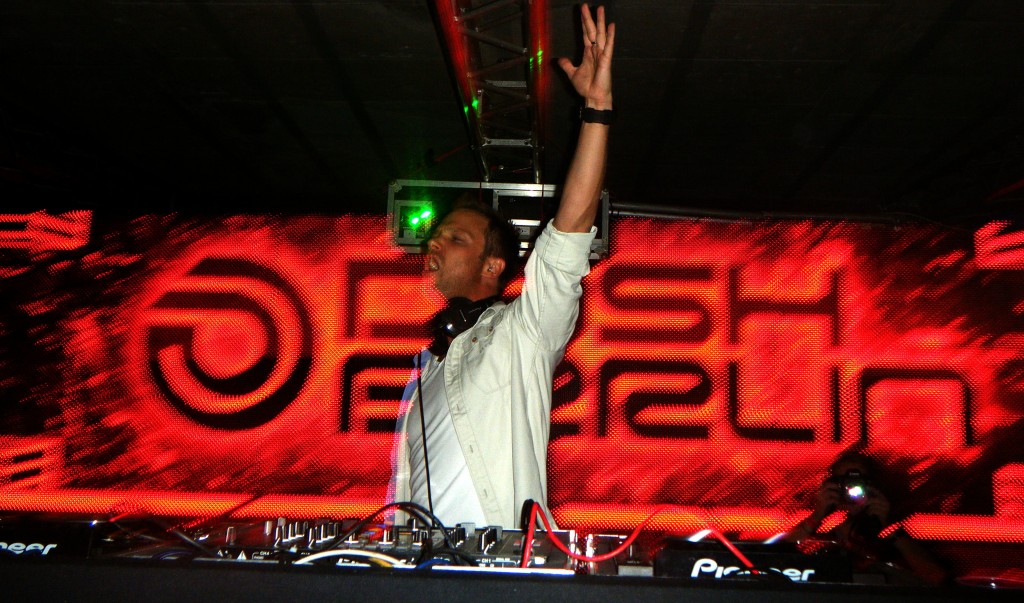 It really is true what they say about Philadelphia, it's the city of brotherly love. I usually stay in the New York/New Jersey club scene, but on January 31st I made the journey to see Dash Berlin at SoundGarden Hall. I've never seen Dash before, or been to Philadelphia, so I had absolutely no idea what to expect. There were so many different events going on last Friday, but SoundGarden was definitely the place to be that night. I can honestly say this has been the best show I've been to recently!
Dash was simply amazing. His three hour set was filled with beautiful trance gems and dashups that kept the energy alive. He played his well-known tracks such as "Steal You Away", "Apollo Road", and "Til the Sky Falls Down" that made every person in the crowd sing along. Dash's DJing skills are absolutely incredible! His transitions were clean and professional. His song choice was a mixture of classic trance sound and the uplifting, progressive sound you would normally hear at a club. Towards the end of his set, he played his version of "Jar of Hearts" and confetti rained down on the crowd. I knew Dash was a trance legend, but his performance really did blow me away. Not only is he an amazing producer, he also has the ability to bring out amazing, lively, and energetic vibes when he spins.
The turnout for at SoundGarden was great, despite many other DJs being in the northeast that same night (Thomas Gold, Adam Beyer, Above & Beyond). The crowd was vibrant and reflected the exuberant energy Dash was giving off during his set. The Philadelphia crowd was so kind and fun, it really was an amazing night! I will definitely be back in Philly soon.
Leave a Reply