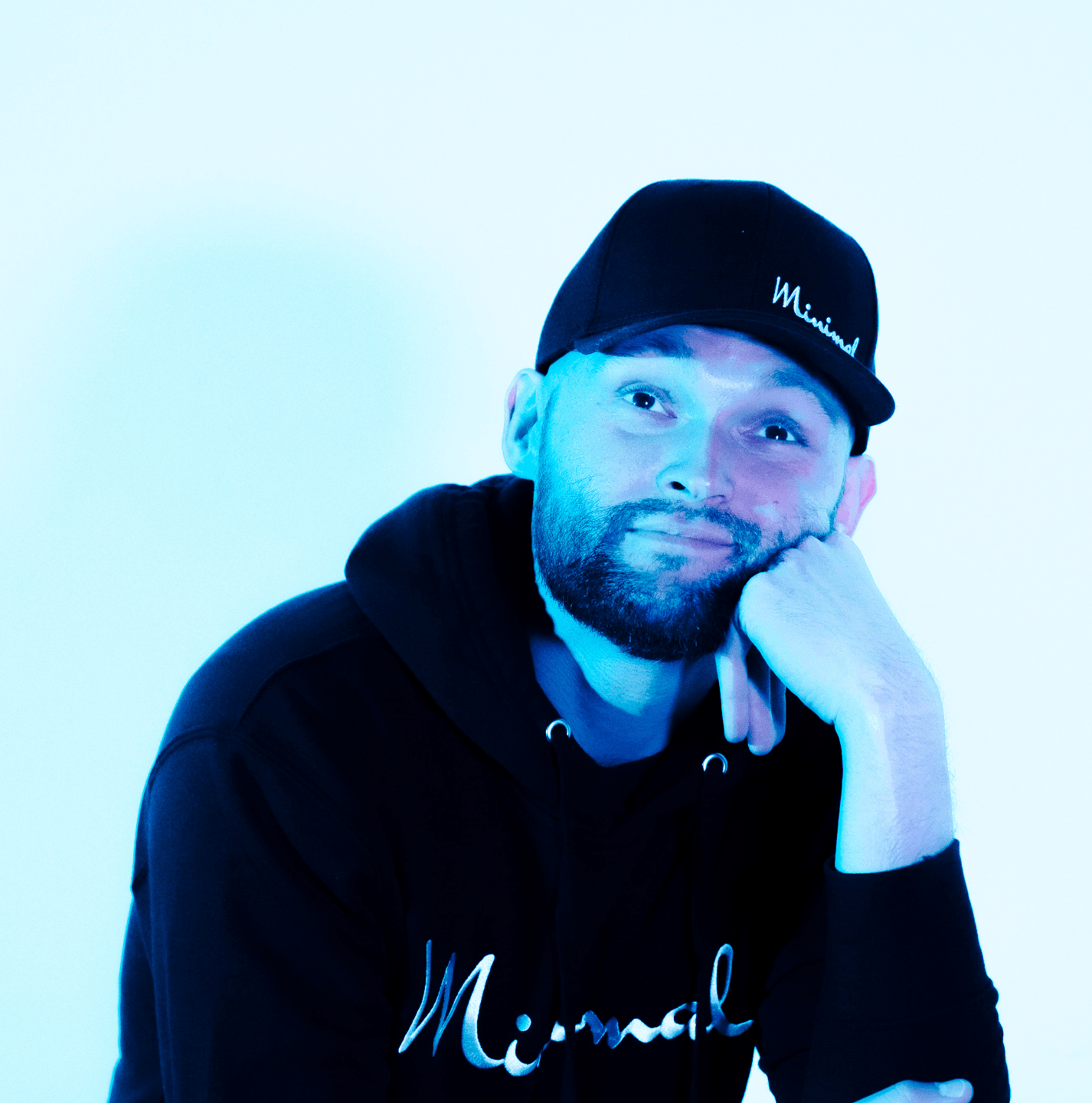 Detroit's own RN ISMO is back at it with his Ole Records release titled All Night EP. The release showcases something that he is both passionate about and skilled at: house music. Featuring "All Night," and "Who's Callin U?," accompanied by extended edits of both singles, these songs are a natural fit within what appears to be the signature style of the artist. His previous single, "All I Can Be," embraces a similar lane of sounds, but not to the point where there's an issue of overlapping redundancy. "All Night," "Who's Callin U," and "All I Can Be," each contain stand out qualities and are easy to put on repeat.
The RN ISMO experience only gets better the more you let it sink in. If you're in the greater Detroit area, catching a show brings an all-encompassing vibe to what he is putting out, if you have the chance, don't miss out and you'll be better off because of it. In terms of accomplishments, he's been able to chart via Beatport, with All I Can Be EP hitting #4 on the deep tech minimal charts, #6 on the house release charts, and #9 via the tech house release charts via Beatport. From being a supporting act for a John Summit show to being invited back time and time again via venues like Tangent Gallery, Leland City Club, Magic Stick and others, there are many factors going on that are triggering the incline of RN ISMO.
We were able to touch base with RN ISMO, where we spoke about his connection to house music, live performance experiences, what's happening in the future, and more.
RN ISMO Interview
Q: What got you into house music?
It was an overall progression. I grew up listening to Jean Michel Jarre and The Prodigy on my Sony CD Walkman. That matured into falling in love with Deadmau5. Deadmau5 was the first live performance I ever saw.
Thereafter, I was obsessed with the big room genre (think Dimitri Vegas & Like Mike, Steve Aoki, Carnage…) with a sprinkle of dubstep (Seven Lions, Flux Pavilion).
As I started to produce in 2017, I stumbled upon many house and tech house tutorials. In 2018, Fisher came out with "Losing It." In my opinion "Losing It" put tech-house (and house music in general) to more mainstream consumers.
I discovered many artists such as Chris Lake, Green Velvet, Detlef, and Solardo.
I realized how much history house music holds, and I started to appreciate the genre more and more…. I never looked back.
Q: How did you end up in Detroit?
A: I was a nationally ranked tennis player back in my high school days. I resided in Chicagoland suburbs at the time. In my senior year of high school, I received a full-scholarship offer to attend the University of Detroit- Mercy…I couldn't pass that up. Other schools offered me a partial scholarship, but I couldn't afford to go to college unless it was a full-ride offer.
So Detroit was destined on being my new home. Plus, with rich music history in Detroit, it was a perfect fit. I remained here ever since.
Q: Do you prefer making music on your own or in a collaboration?
A: I have always been doing music on my own for practical reasons. But recently, I have been enjoying collaborations more. Collaborations are great because once you are stuck, another artist can take care of the nuances that come up with creating a track.
And it is more fun! I get to learn from my colleagues just by seeing their work output and interpretation of each idea, enhancing my skills in a process. At this moment, I am open to more collaborations with like-minded artists.
Q: What is your favorite show you have ever played?
A: In February, I was able to direct support my mentor Westend in Detroit. Tyler taught me how to tie my shoes (in a music production aspect..lol). I will always give him credit for establishing my foundation. So, that show was a full-circle moment.
Playing in a Dirtybird Campinn Artist Lounge back in 2021 has to be a close second. I really enjoyed a laid-back atmosphere of playing in front of many Dirtybird greats like Nala, Justin Jay, and Claude Vonstroke. It was intimate and pure.
Q: Do you have plans for more releases in 2022?
A: Yes! Me and Andre Salmon are working diligently to follow up on our success of "Melting Head". We have a few ideas on the stove!
Just recently, I have been working with Nic Joseph (Superfett, Origins). I am hopeful to get a few tracks finished to release in 2022.
Finally, we have an awesome piano house track finished with a TekNoNo. The goal is to release it this year as well!
Leave a Reply