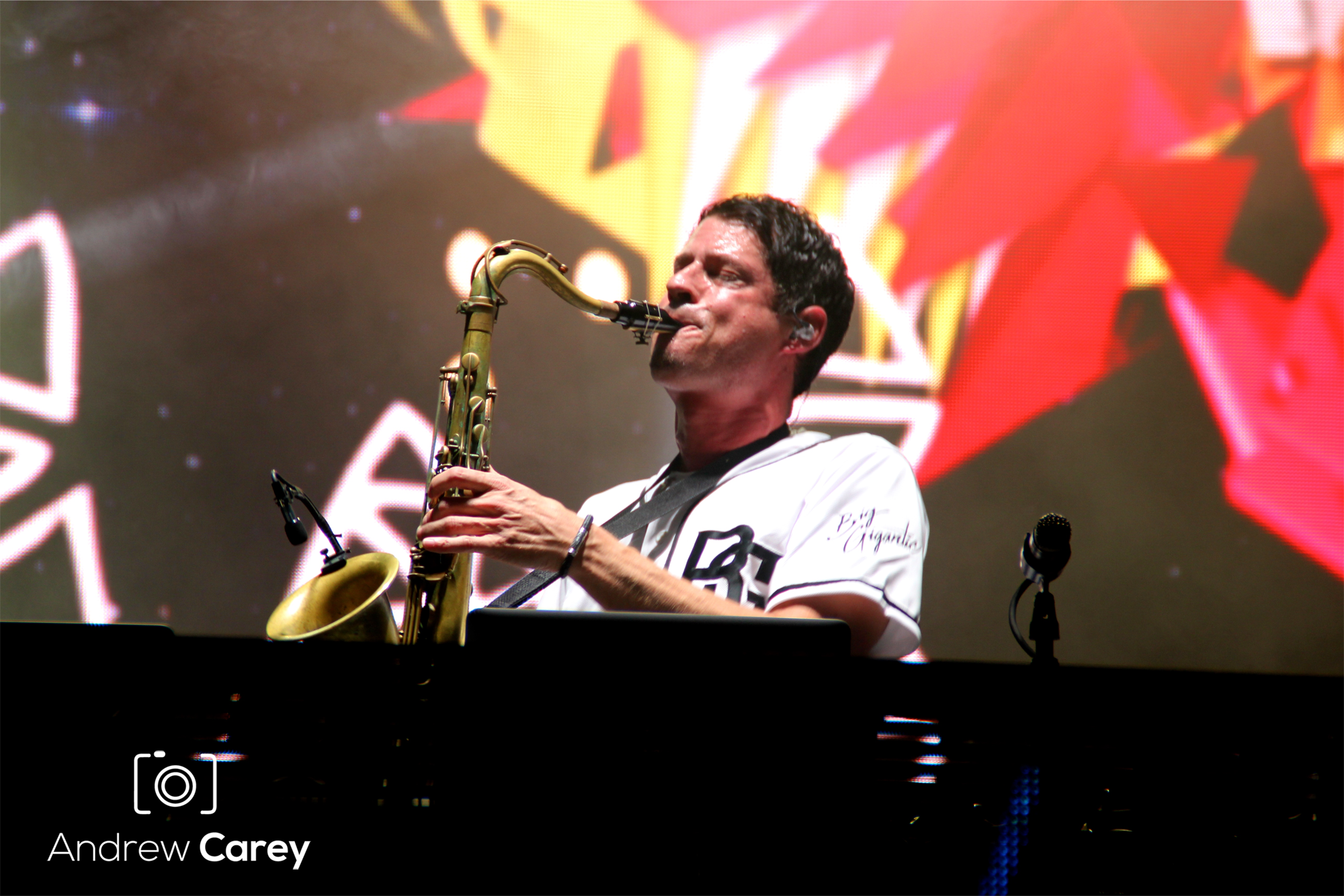 The fourth edition of RowdyTown kicked off in Morrison, CO last night with the help of some amazing talent. Jazz, Thomas Jack, DeFunk, The Motet, and of course, Big Gigantic. Kicking off the night was DeFunk to set the tone for the weekend as the hits kept flowing and an already packed Red Rocks couldn't get enough. Especially when Jauz was the next to come on.
Rising star Jauz and his trap-infused sets might have seemed out of place, but really, a Red Rocks crowd will go wild for whatever you play and with Jauz on the decks, RowdyTown truly came to life. The heavy beats and explosive bass helped everyone in the crowd forget about those ridiculous "noise restrictions" that the city of Denver supposedly put on. The crowd couldn't get enough of the young phenom and as a special surprise to everyone, Snails joined him on stage. The pair tore up the place with tracks from across the electronic spectrum. I have never seen a crowd go so wild for someone who was technically billed as "a supporting act". I'm positive it won't be long before Jauz is headlining his own Red Rocks show; oh how the fun will begin then.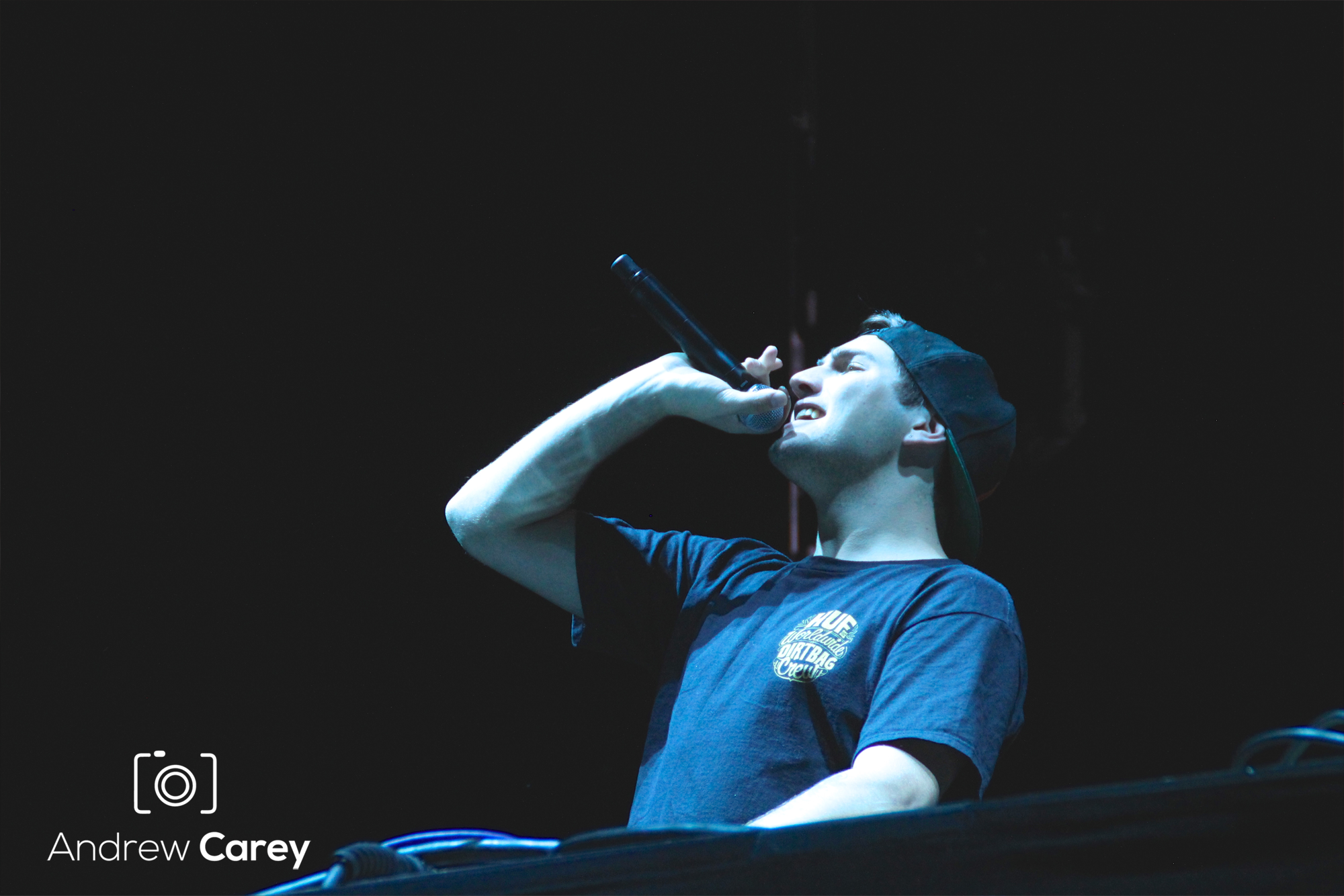 As the first official day of autumn came and went on Wednesday and the temps still hung in the high 80's, hearing some tropical house from Thomas Jack didn't seem out of place in the slightest as Red Rocks cooled off to the mid to upper 60's as Thomas Jack took to the decks. Much to the delight of the crowd, Thomas Jack proceeded to remove one boot, pour out his drink into it, down the drink as the crowd clamored for more, and then put the shoe back on in front of everyone. Not a bad way to get a crowd riled up. Not only did Thomas Jack shoot the boot, but his ruffled pirate shirt and shaggy hair do kept us wanting to believe he was a pirate and not a DJ. The music fit perfectly and with that outfit, who knows. As for the music, with the temperature still warm enough for shorts, the tropical house was calm and relaxing after the heavy set from Jauz. As i walked through the crowd I could feel the smiles beaming from nearly everyone in the crowd as they grooved their way through the entire set. The music didn't seem to transition from one clear-cut song to another, but rather a cacophony of beach vibe tunes with a few well-known tropical house songs thrown in the mix. Overall it was pleasant and helped tone the crowd down in anticipation for some Big Gigantic.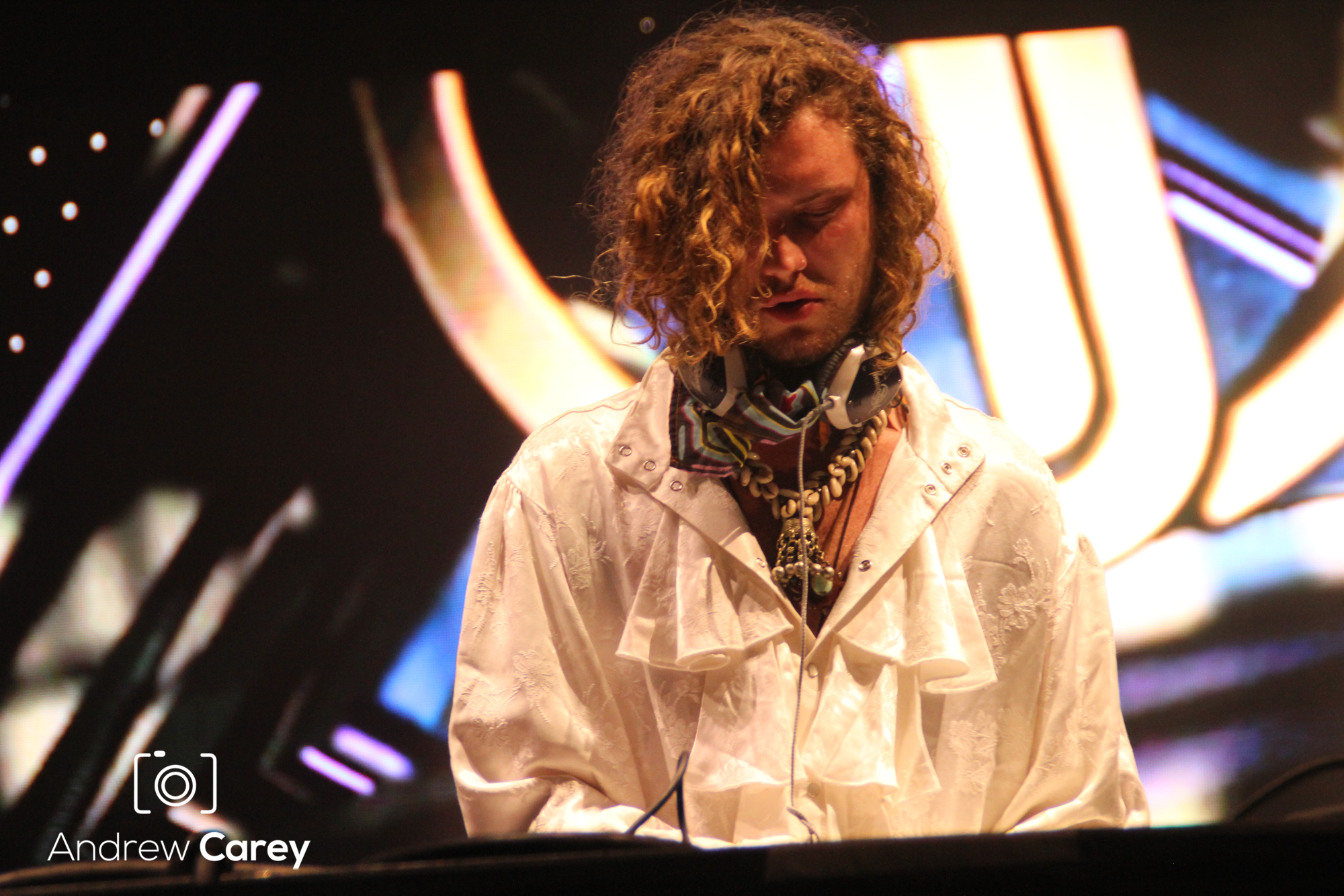 Big Gigantic. The moment everyone had been waiting for. With an amazing visuals set up and the potential for laser mapping of both rocks that tower over the crowd, nothing could have prepared us for what they had in store.
Dressed in all white and with what looked like two stages set up, something was up and there was bound to be some special performances. Dominic and Jeremy came out to a monstrous amount of noise from the crowd as they welcomed everyone to RowdyTown IV. Tonight was going to be special, not just because it was a new year with new music to be heard, but because they were going to take us on an epic journey through the catalog of Big Gigantic. Old and new and everything in between. Not only was the timeline a spectrum we would navigate, but the genre spectrum would be tested as well. Hits like "I Can't Stop", "Revolution", "Don't Stop Till You Get Enough", "Black & Yellow" and plenty more had their moment to shine with Dominic or Jeremy providing live instrumentation for them. It doesn't get much better than that.
After an incredible drum solo and a few songs in between, we were treated to a sax solo by Dominic that wowed everyone in the crowd to a stand still. you could hear cheers and whoops ring out as all other music was cut. It was beautiful and helped define the style of electronic music that Big G brought to RowdyTown. While other artists may be able to play a song that is completely unique to them, the live instrumentation once again stole the show as there is nothing quite like a saxophone or drum solo that is improvised on the spot. It is one thing to learn to mix and dj, it is quite another to do that and master an instrument.
One of the last pieces of RowdyTown night 1 that I wanted to highlight was the visuals. With an enormous LED screen on either side of the setup and one behind, plus the stage being framed by two LED squares of different widths, the visual display throughout the night was beyond compare. Adding in the white outfits worn by Dom and Jeremy and The Motet, the lights reflected off their clothes and created an effect I have likened to an evolution of sorts. As the songs evolved, rose and fall, the lights followed and with them, our visual perception of how the music was being brought to life was transformed. Not only was the display of lights centered on the stage, but on either side of the crowd with the two massive pillars rising to the heavens, laser mapping ensued and everything imaginable was brought to life. The crowd favorite of course being the Colorado flag.
On the first night of RowdyTown, the crowd was shown a side of Big G that I'm sure many had never seen as songs were played that hadn't been played in years. With night 2 quickly approaching, I am excited to see what they have in store. Check back tomorrow for my review of night 2 and a few more pictures. Thanks to Andrew Carey for pictures of night 1, they look amazing!
Leave a Reply