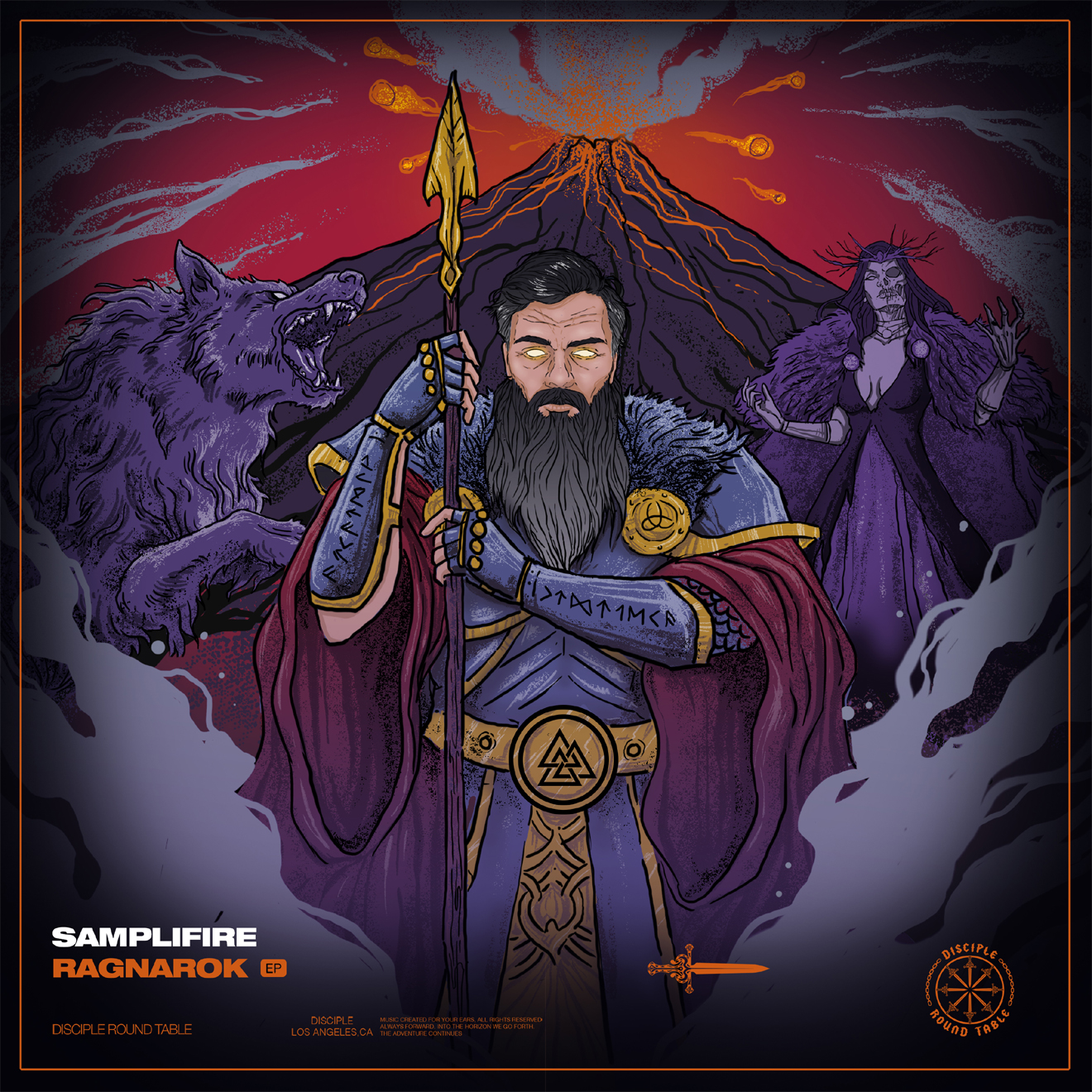 French Producer Samplifire continues to bring the heat with his newest EP release, "Ragnarok," composed of four epic tracks. The EP follows his epic collaborations with Barely Alive and esteemed bass duo Dirtyphonics.
Ragnarok opens up with suspenseful builds and intense drops from the namesake track, a hard-hitting collaboration with Kompany. The EP then moves into "Fenrir," which translates to "little wolf" – the ferocious track brings a swift build into and deep drops and a steady bounce. The next song, "Friction" taps into distorted frequencies and sharp dynamics; while, the final track "Hel" contains wavy synths and awesome bass drops.
Samplifire told us "Ragnarok – the final battle. This EP marks the end of the viking chapter. The sun will be darkened, the stars will vanish, and the earth will sink into the sea. Afterward, the earth will rise again into a new world at peace. Thank you all for following me during this journey into the viking sound and world, I hope that you like this new EP."
Enjoy it below.
Leave a Reply