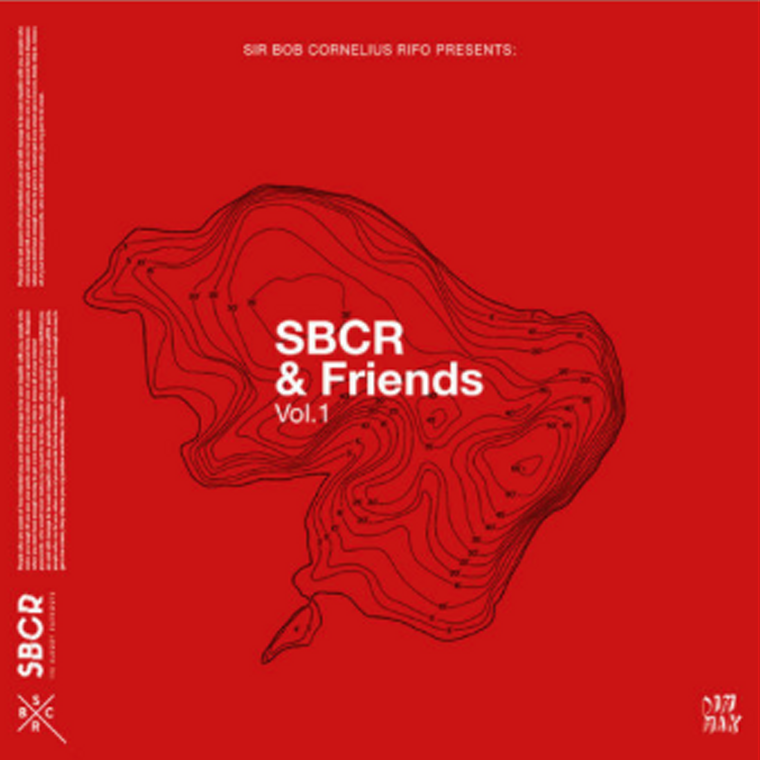 It's been a while since we've heard anything from Sir Bob Cornelius Rifo (of The Bloody Beetroots), but he's back with a new solo project, SBCR. His new EP consists of 6 tracks, and is a departure from his previous style, with more techno influences than before. He collaborates with many up-and-coming producers across the EP too – Razihel twice, Moon Bounce, Elisa Bee & His Majesty Andre.
The EP begins with Wrong, a hard electro song produced with fellow Italian Razihel. The drop is essentially a scale that goes up and down, and as such isn't the kind that gets stuck in your head – it is really good if you're drunk and want something to go mad to though. The hard beat makes the song much more danceable, and isn't a bad opener for the EP – it sets the scene well.
Vector is up next, with Moon Bounce. SBCR isn't known for experimenting at slower paces (in this case 100BPM), but Vector turned out really well. The snare is a breath of fresh air to a really catchy beat that has you moving as soon as you first hear it a few seconds in. The glitchy synths are what make the song though – the progression is very catchy and the sound design is top notch. Moon Bounce's vocals are used sparingly, but this is good as they just complement the song – the lead synths take centre stage as well, and they're good enough to do just that.
Ape's Gun follows, with Razihel again. It's another hard track, with excellent percussion and guitar work making up the build up. The first drop really gets the party rocking and is somewhat similar to Wrong, as the synth goes up and down in a scale. The second drop also goes hard, but this time the synth stays on the one note until the breakdown. It's another mindless-go-hard song that's great for later in the night when you just want a beat to rave to.
Blush is up next, with Elisa Bee and His Majesty Andre. It starts off with a piano and electric synth before it turns into a beat that you just have to nod your head to. It's at walking pace, and the dark and moody synths develop before the electric buzzing is back. The beat drops again and the dark and moody synths develop with the beat. It's not the kind of song you'd find being played at a club – it's there to make a statement about the EP and create a dark emotion.
The Grid is the final original song on the EP, and threatens to drop into a mean techno drop throughout the build-up. It doesn't and begins to build up again, creating a massive amount of hype for the drop. It comes out of left field but goes hard, and is techno and industrial inspired like the build-up was foreshadowing.
The final song is the instrumental for Vector, and caps off an EP that begins a new direction for Sir Bob Cornelius Rifo whilst staying true to his style. None of the songs will be immensely popular, but as a whole the EP fulfils its purpose – to mark a change in direction for one of the most well-known Italian EDM producers, and add another layer of diversity to Steve Aoki's Dim Mak label.
[soundcloud url="https://api.soundcloud.com/playlists/88447820″ params="auto_play=false&hide_related=false&show_comments=true&show_user=true&show_reposts=false&visual=true" width="100%" height="450″ iframe="true" /]
Leave a Reply