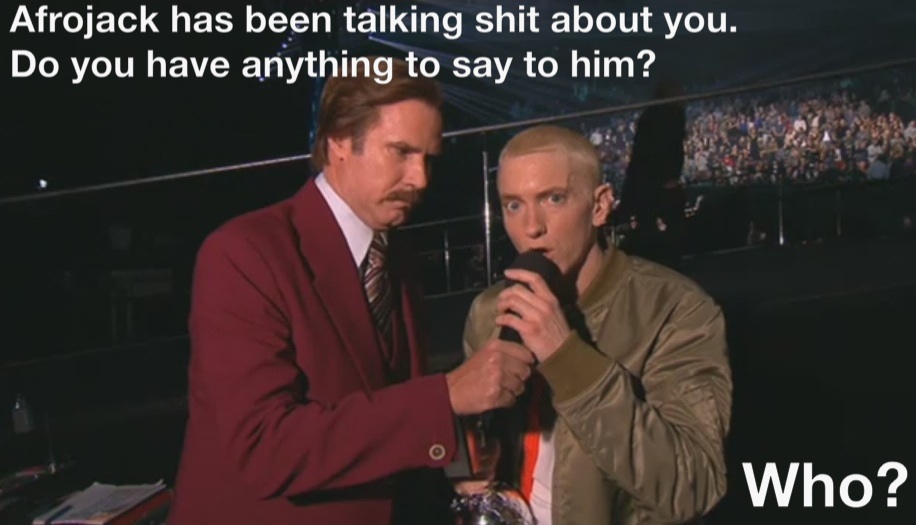 I don't watch MTV so pardon me for being late to this breaking news. This all started during the EMA's when Ron Burgundy presented Eminem with the Global Icon Award. Eminem first thanks his fans. From there, he goes into mandatory Anchorman quotes. Finally, before Eminem goes, Ron asks him one more question, "Afrojack has been talking shit about you, anything you want to say?" Eminem responded, "Who?" To which Burgundy says Afrojack's name again, before Eminem asks, again, "who?" Burgundy finally replies "that's what I thought," and the skit is over.
I looked at this as if it were harmless teasing between artists. It doesn't seem like fans thought the same thing though by trolling Afrojack's Facebook page very hard.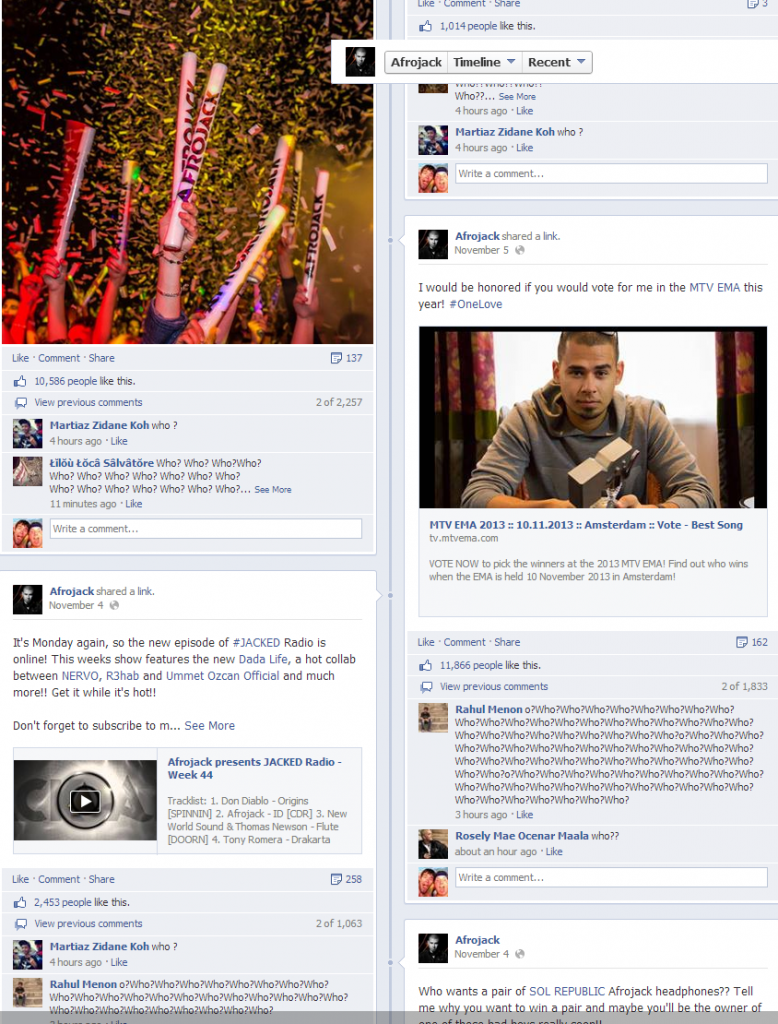 Although, Afrojack didn't respond quite negatively, but rather in a typical Afrojack fashion and bring in his buddy Snoop Dogg to help out.
At least Afrojack can have some fun with this.
WHO!

— Afrojack (@afrojack) November 10, 2013
We shall see where this leads to.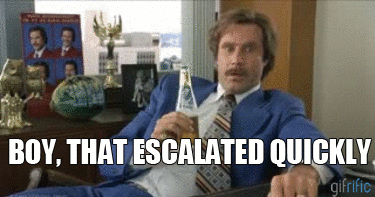 Leave a Reply