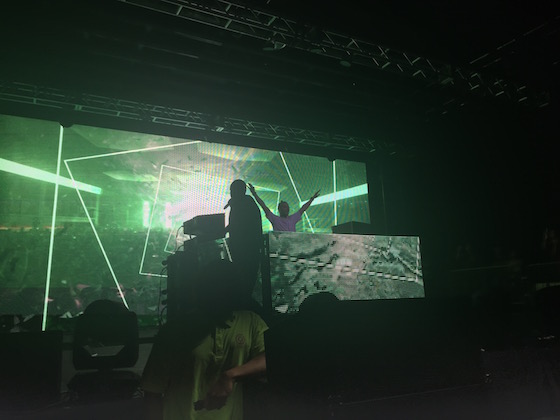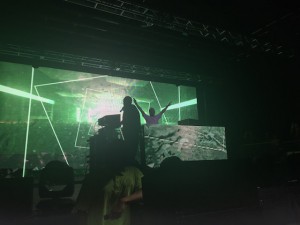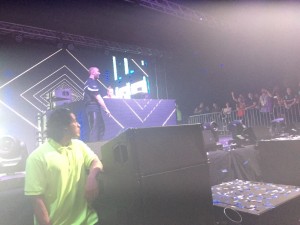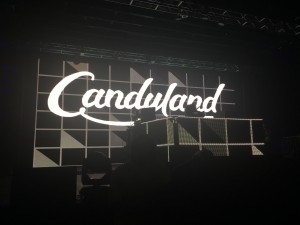 3 djs jam packed into one extraordinary night! On May 15th, 2015 Candyland, Showtek, and MAKJ performed at Echostage located in Washington D.C. I got there an hour early so I could get a better view of the stage and it was well worth the wait. To start off, Candyland performed a rocking set which got the crowd rowdy and excited. Although he accidentally began to play one of Showtek's songs, he laughed it off and apologized. I thought it was humble of him to admit a mistake. One of the first EDM songs I heard was actually a candyland remix, so I was super excited that he was opening up for Showtek!
Soon after, Showtek came on and had the crowd even crazier than before. Some of the songs they played included "Booyah" and my personal favorite, "We Like to Party". Since the concert was in May, it got extremely hot and to my surprise, Showtek started spraying the audience with cold mist and confetti! They took turns deejaying and spraying the audience while dancing. Then at one point of the night, one of the brothers, Wouter Janssen, took someone's iPhone from the front row and took a video raging hard to his set. Although I was extremely jealous and wished that was me, I was amazed by how connected the Showtek brothers were to the audience!
Finally, after Showtek, MAKJ came on stage. From Candyland's trap, to Showtek's electro/progressive house, MAKJ's set was filled with trap and rap. Although I personally love trance and house music, my best friend who went with me enjoyed MAKJ the most because she was surprised to hear rap at an EDM concert.
The concert was exciting and such a blast, I got home around 4 in the morning. Although I had my older brother's college graduation the next morning, it was all worth it. Later on, I tweeted about how awesome Candyland, Showtek, and MAKJ were, and was surprised by a favorite from Candyland and a reply from Showtek saying, " We hope you girls had fun then :)". I was so excited and surprised by how connected they were to their fans and realized how much their fans truly mean to them.
If you ever get a chance to go to their concert or see them perform, I highly suggest it because my experience was absolutely fantastic!
Leave a Reply