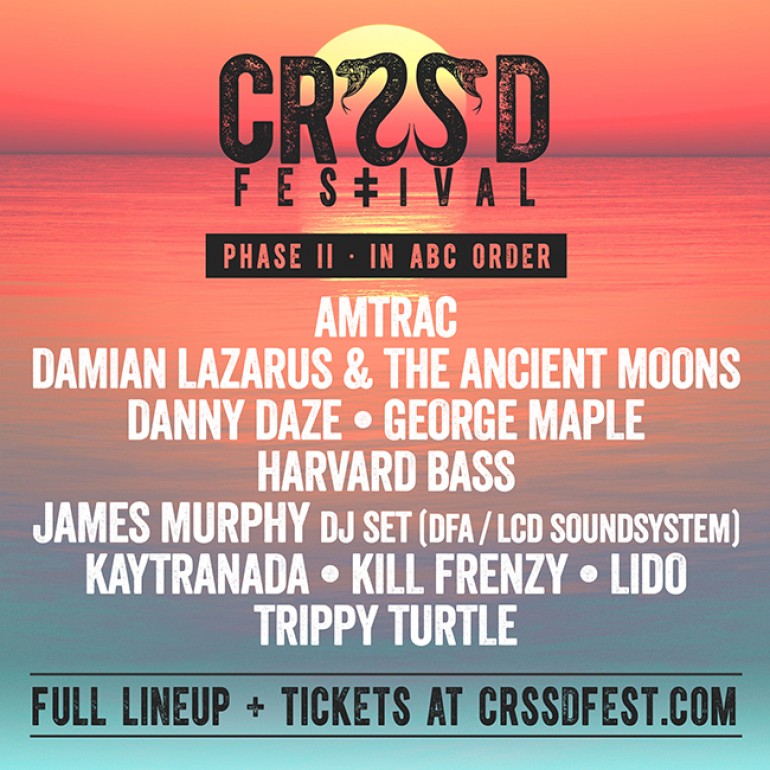 Phase 2 of Southern California's CRSSD festival has been announced and it continues to create a great hype leading up to the event March 14th and 15th. With 3 diverse stages and plenty of big name acts such as Empire of the Sun, Chromeo, Pete Tong and many more; CRSSD is the perfect place to kick off festival season.
Phase 2 is here and ready to be enjoyed, the announcement includes:
Amtrac
Damian Lazarus & The Ancient Moons
Danny Daze
George Maple
Harvard Bass
James Murphy Dj Set
Kaytranda
Kill Frenzy
Lido
Trippy Turtle
With the full lineup available to see below, there are many DJ's to see from every genre, including a few b2b sets that will definitely please the crowd. Get your tickets from the CRSSD Festival website quick. How can you miss this incredible lineup under the San Diego sun?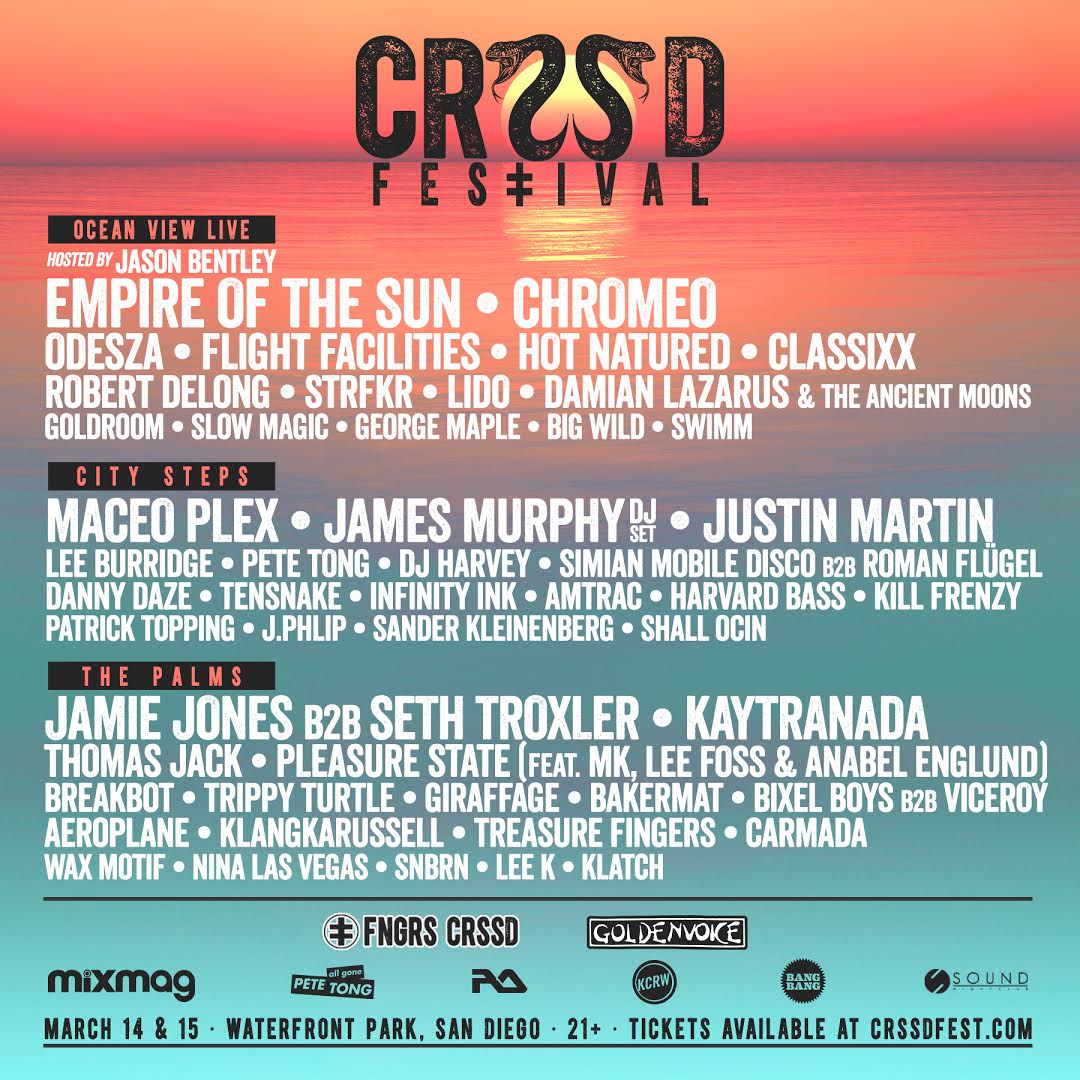 Leave a Reply