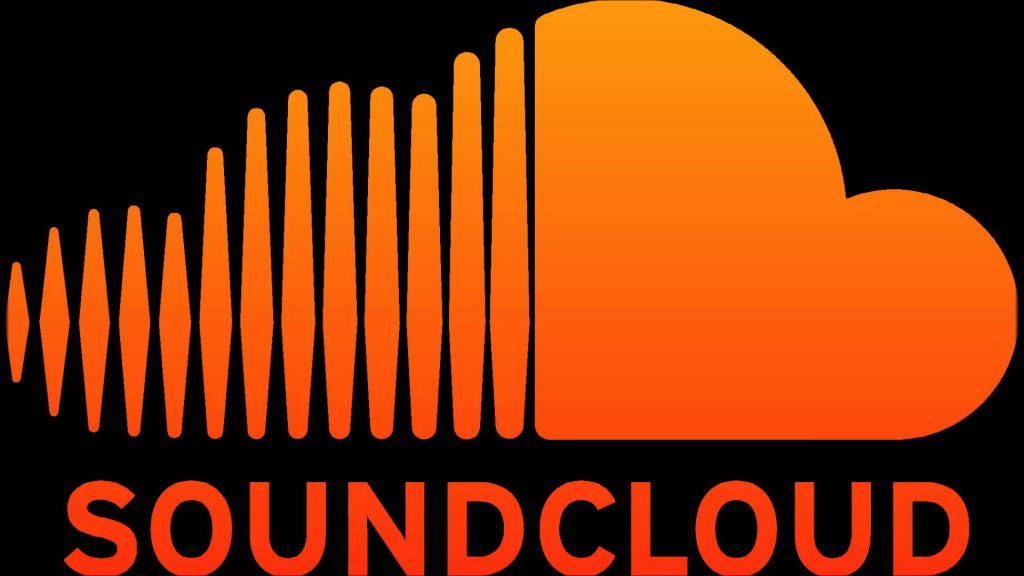 Unless you've had your head in the sand for the last few days or so, chances are you'll be aware of Soundcloud's uncertain future. Well, according to this TechCrunch article at least. There may have been many reports like these before, but now everyone seems to be getting spooked because (apparently) Soundcloud only has enough money to last until October.
Many things may happen: Soundcloud may get bought by a larger company, they may get bailed out and continue, or the site may just shut down. There are many other options. More recently, Chance the Rapper and Soundcloud themselves have announced that the website will stay as it is, but that got us thinking. What happens if we (the electronic music scene) jumps ship from Soundcloud, or the site dies? What do we do?
Well, we can look back in time for a start. When Vine collapsed, what happened? Everyone went to Instagram, YouTube and even Facebook and Twitter. They spread out. What happened when Facebook download gates stopped happening? Other sites gained popularity, such as Toneden, Click.dj, Hypeddit and many others, and quite adequately replaced the Facebook service.
But how would that work in the case of Soundcloud? Which sites are best? What are those sites? To give a bit of clarity to where people might go if Soundcloud becomes irrelevant, we have summarised potential alternative sites as well as their pros and cons. Keep in mind though, that it's quite likely that the end combination may be greater prominence for many of these examples.
---
Spotify is the biggest music streaming service in existence, and is where many will flood to listen to music.
Pros
Spotify is the biggest and most popular music streaming service in existence. It's as solid as you can get without the backing of a huge company like Apple or Google.
It's free, but offers a paid subscription to remove ads and allow offline streaming.
A lot of artists already use Spotify, and are amassing millions of listens. It would be the easiest jump to make for artists to get plays on their music.
Spotify pays artists (although not much). To contrast this, Soundcloud made artists pay them.
The user interface of Spotify is comparable to Soundcloud in terms of quality.
Cons
Spotify is currently making a loss, and questions are being asked about its financial longevity. Could Spotify go down like Soundcloud?
Spotify does not suit the electronic music scene due to the inability to post bootlegs, unofficial remixes and DJ mixes. Those won't just die, instead they'll have to go somewhere else. Mixcloud for DJ mixes maybe, but what about remixes? There is no easy option here.
There is no way to comment on or share music publicly within Spotify.
The most common way of finding music on Spotify is through curated playlists, which would then put power in the hands of those curators. Playlist curators already get bombarded by people asking for their song to be included, and it seems like a surefire way to repeat the paid repost trade that has plagued Soundcloud for years.
Spotify requires a label or distributor to upload music, meaning that unsigned artists need to pay for a service such as Tunecore to have their music uploaded in the first place.
---
YouTube is another great way to find music, which is even more established than Spotify.
Pros
YouTube won't die. It's owned by Google.
Many artists already upload their music on YouTube.
Advertising revenue can allow channel owners (labels and artists) to be paid.
There is already a huge network of electronic music promotion channels, and user-curated playlists are a great way to find new music.
Cons
YouTube wasn't made for music specifically. There is no offline streaming or downloading, unless you use one of the many YouTube to MP3 converters out there of the youTube Music App.
It tears through mobile data more so than streaming music.
Unofficial remixes and bootlegs can get taken down for copyright, which adds strikes to the channel. This can also reduce ad revenue in some cases. Still no answer to the unofficial music issue.
YouTube to MP3 converters lead to great losses of revenue for artists.
---
Bandcamp is a case of yin and yang, with some artists using it a lot and others having no presence on the site.
Pros
Bandcamp allows artists to pay what they want (or nothing) for downloads, which benefits them, their fans and Bandcamp themselves. An experiment has shown that this model can work, too.
Artists can set minimum amounts for people to pay if they want.
Bandcamp allows artists to sell physical copies of music and merchandise in the same place as their music.
Artists can quite easily earn revenue themselves off Bandcamp. Even though the site takes cuts, this is reasonable at 15%, which goes down to 10% when the creator starts turning a profit.
Cons
Big labels don't seem to be present on Bandcamp – it's more so directed towards smaller, indie artists and labels. It most likely won't get as large as Soundcloud unless this changes.
Bandcamp's only music discovery tool is a blog-style page sorted by genre, which after a short time using doesn't come close to the functionality that Soundcloud offers.
No liking or sharing music within Bandcamp. Comments are only allowed if the music is downloaded.
---
Audiomack was originally created for hip hop artists to upload their mix tapes, however has similar functionality to Soundcloud.
Pros
Offers much of Soundcloud's functionality.
Has multiple tools that can be used to find music.
Gives artists unlimited uploads for free, unlike Soundcloud.
Has an inbuilt follow to download function.
Allows social media links to be prominently featured with each song.
Cons
It is saturated with hip hop artists and has hardly any electronic artists, possibly due to Soundcloud's dominance.
Audiomack would require careful management to ensure that it doesn't follow the same road as Soundcloud if it goes big. There is no word on how it would handle big record label bargaining power.
---
Yungcloud is a small music streaming site that is also similar to Soundcloud, and has previously been touted as Soundcloud's replacement.
Pros
Seems to be very focused on letting users find new music, even more so than Soundcloud.
Its primary creators are underground musicians, and it's designed for that. In fact, it has (what we presume is) a tongue-in-cheek ban list on its homepage featuring a huge list of big artists.
Its creators have expressed a desire to implement monetization for artists in future.
Cons
Yungcloud is still very small. A quick scroll through the Explore – Popular Music page brings up songs with a few hundred plays at best, so would require a mass migration to be a realistic option. This seems unlikely, especially given the hypothetical need for the site to accommodate a deluge of new users.
---
Other often-listed services such as Apple Music, Google Play Music, Tidal, Deezer, Pandora and more also exist, but none of those offer the functions of Soundcloud that electronic music artists and listeners expect.
After considering some huge, mid-tier and small potential future sites to use to find, post and share new electronic music, we have arrived at where we started: there is no obvious replacement. But, there does seem to be enough functionality out there across sites to "replace" Soundcloud's formula that won for quite a few years. Big artists may just stick to Spotify and maybe Youtube. Their unofficial remixes and mashups may never get released, or just posted through file sharing sites such as Zippyshare or Mediafire. Smaller artists will have a tougher time, potentially having to use a mix of Spotify and YouTube with similar sites to Soundcloud, like Audiomack and Bandcamp. Big artists could get bigger, and smaller artists might find it harder to break through.
Another option is even more interesting though: if Soundcloud does die, it is likely that multiple new sites will spring up in order to capitalize, just like what happened in the download gate example. Artists could spread across those sites, with some becoming successful on certain sites. This would lead to even more music being heard, new artist/genre/site communities being formed and many more artists emerging.
So, as an artist, or a listener who actively searches for new music on Soundcloud, what can you do to cover yourself for the scenario that Soundcloud dies? If this happens, it will most likely be much harder to post, find and share music. Scrolling through one feed for new music won't cut it any more. So here are a few things that you can do to prepare yourself, just in case Soundcloud is taken down.
Keep your eye on social media, especially Twitter. You'll find general direction there as to where people are going. This one is the most important, as many artists are already tweeting (and arguing) about this issue, and will most likely announce where they are re-uploading their music there.
Back everything up. Everything you've uploaded. Playlists. Make sure to take note of who you follow on Soundcloud and save it somewhere as well, so that artists and promotion channels that you follow do not accidentally fall off your radar.
Create accounts on Spotify and Youtube as a minimum, and follow artists that you like. Explore the vast amount of YouTube music promotion channels and playlists if you haven't already. Most people already do this to find new music.
Bandcamp and possibly Audiomack seem to have the functionality and size to take some of the Soundcloud pie if it goes down, so keep an eye on them.
Let's hope for the best, but if not, then let's embrace the change and use it to make the scene a better place.
Leave a Reply