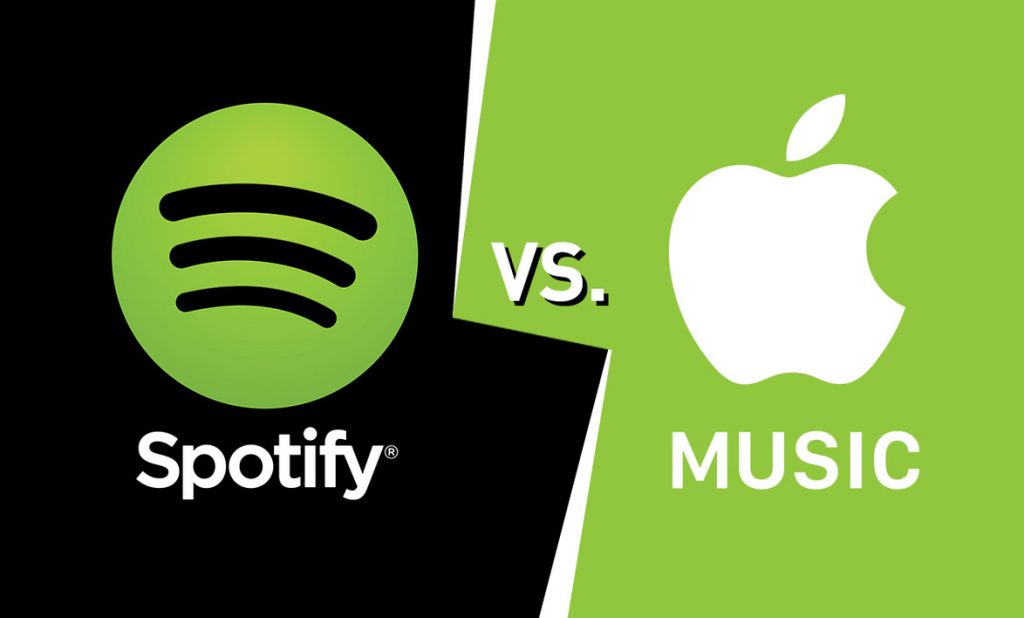 When Apple Music first was released, it was not doing very well as far as subscriptions was concerned. But recently, with the promoting power of well-known and well-liked artists, Apple Music is beginning to gain some traction in the music-streaming arena. In the last year, they have received more than 15 million new subscribers. This is not something that Spotify has really appreciated. It has resulted in tension between Apple Inc. and Spotify Ltd., with artists stuck in the middle.
If artists chose to do an exclusive release of their new songs on one of the popular Apple Music radio stations that are known for making new songs popular, than Spotify will not add those songs to their featured playlists. Artists have made claims that those same songs are often buried in searches for songs on Spotify, so as not to come up towards the top of lists and rankings. Spotify, according to sources, said they do not alter such searches.   These same accusations have been made regarding artists who work with Tidal as well.
This issue comes at a bad time as Spotify is in the middle of discussing new licensing contracts with the bigger record labels. They are attempting to get long-term agreements with these record labels as to become profitable, as opposed to their current situation, which is not doing very well.
Several artists and representatives, who remained nameless in reports, have admitted to pulling tracks from DJ Zane Lowe's radio show, which he runs on Beats One show on Apple Music. They claimed to do this because of the fear of Spotify not playing their new tracks.
There are accusations, following this, that Apple discourages the download of Spotify's app onto Apple devices. Spotify accuses the App Store of blocking the newest version of Spotify from the iPhone app. An accusation that Apple denies, with claims that Spotify is not following the terms of service agreement.
Personally, I tend to use Soundcloud and Spotify for any type of music streaming. However, I do have an appreciation or Apple Music. Different stores and streaming programs all say the same thing; "Support The Artist", but when companies start competing in the way that Apple and Spotify are beginning to, the people that lose out are the subscribers and the artists. Exclusive releases are a big deal – they help get your song out there and it is good to make connections in the industry for furthering music careers.
Unfortunately, this competition hinders that. It makes life difficult for artists and makes them feel like they need to pick a side and do not get to expand. If you are a music streaming service, you should only worry about sharing as much music as possible, not who gets first dibs. Honestly, this is silly in my opinion, but I am just one music enthusiast.
Whether you use Apple Music or Spotify, ensure that you continue to support the artists you love, and voice your opinions if you think this is unnecessary.
Leave a Reply