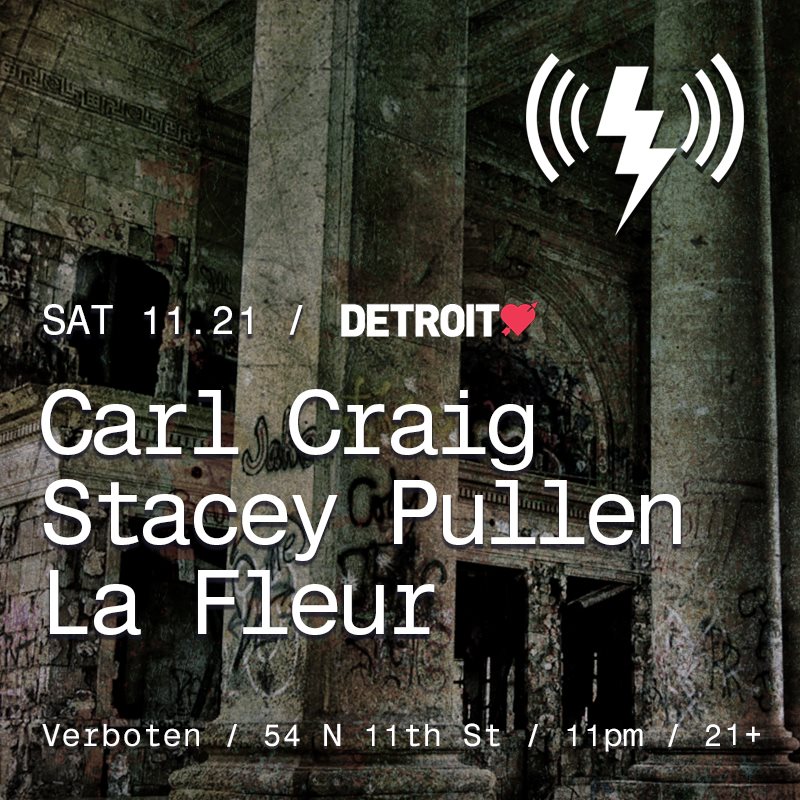 Sensei: Japanese word meaning born before. A teacher. Someone with great wisdom and experience to impart. Sometimes associated with the idea of "master."
Stacey Pullen's mix for Balance 028 is now on soundcloud (Listen below) and the man himself is on a world tour, making a stop at the always epic Verboten on November 21 in NYC.
Pullen is a sensei. Old school wisdom and style with an eye on what our ears need now. The flow is a wax on wax off journey into a perspective born of the second wave Detroit techno era. Keep an ear out for Miss Mee's Lets Walking Down (Dub Version), I Want You (Deetron Remix) from artist Huxley, and Stacey's own track, Save Ourselves.
"Growing up in Detroit, we had a history of DJs who had radio shows – whether it was a mix or a show that showcased new music," he recalls of his foundations in the art of the mixtape. "My approach for my Balance mix was to compile music that I don't get a chance to play when I'm on the road, but that's still good music. I also wanted to give the listener a breath of fresh air and play some eclectic melodic tunes, because I love a good melody."
Pullen debuted in the 90's. This is an artist who has earned his stripes and knows his stuff. And Balance is a record label who doesn't mess with flavor of the week type tunes either. Highly suggested listening for lesser learned ears and a no duh for those souls who like their house music more on the legendary side than the Lohan.
I personally love a good audio sample with an interesting conversation in it. I won't spoil it for you… just pay attention to the sensei's audio sensual wisdom. Easter eggs abound.
Leave a Reply