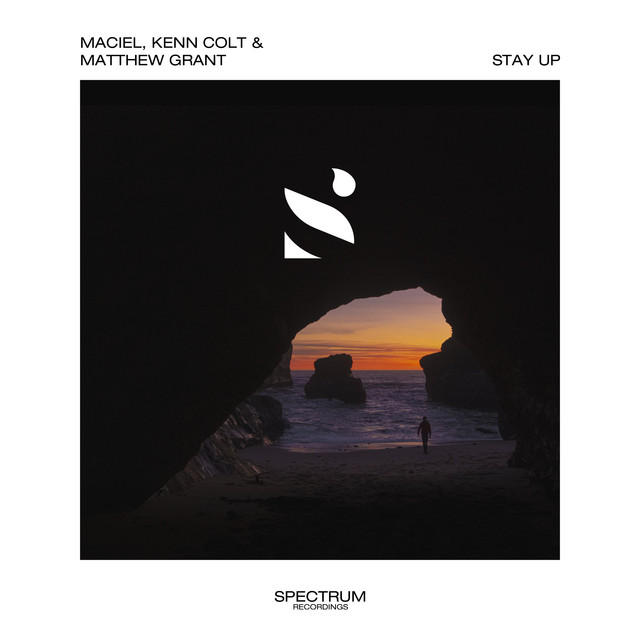 After each artist has laid positive groundwork in their own way, "Stay Up," takes the best of each and weaves into a compact, moment-filled experience. Signed to Spectrum Recordings, there are many euphoric idiosyncrasies that make all the samples click into a joyful cadence. Plucked electronic guitar, piano chords with charm, and a relaxing drum feature lay down a profuse platform. Matthew Grant channels this setting and joins in with a topline that illuminates the experience to entirely new grounds. By the mid-way point, it's hard not to bob the head or a tap a toe, the energy is ecstatic and the mood dictated by the music.
A part of each artist is heard in this original work "Stay Up." Maciel is one of the three talents that is hard not to be dazzled by. The electronic artist has made serious waves all starting at age 16. Now in his 20's, he's stands on solid ground with millions of plays to his name, support from Kygo, Lost Frequencies, 4B, Brooks, and Showtek, plus dozens of releases to his name.
Matthew Grant has a diverse discography featuring his vocal work, proving his dynamism and versatility as an artist goes well-beyond the call of duty. Also a member of the 1,000,000+ stream club, his releases boast longevity that few can touch.
Last but not least, Kenn Colt surely has some stories to tell. He's traveled the world playing events like Tomorrowland and TomorrowWorld on top having landed a few residencies in his day. David Guetta and Dimitri Vegas & Like Mike are top of the list names that have supported his music, which is self-explanatory as something that's not easy to accomplish. Skillful and cunning, the Kenn Colt name carries weight for a multitude of reasons.
Leave a Reply