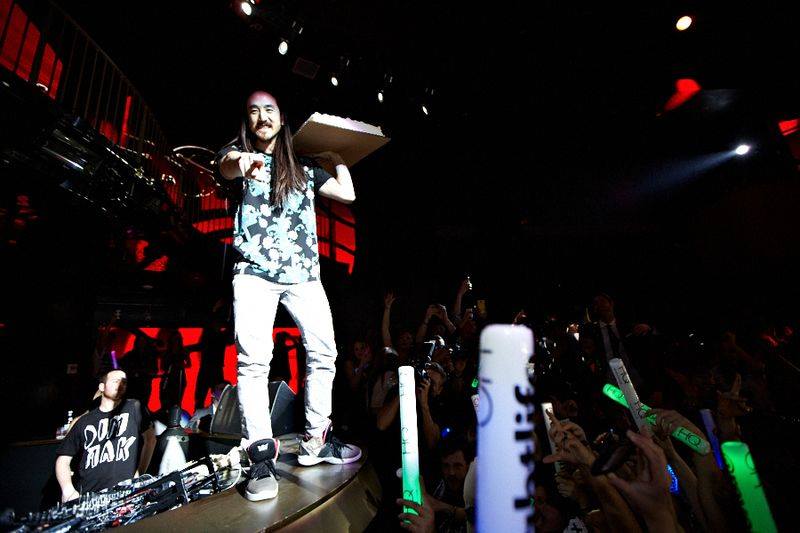 So instead of going out to dinner at some boring restaurant last Friday, me and a few of my friends decided to go to Steve Aoki at Revel in Atlantic City. Now up until Friday, I had never been to an Aoki show before so I had only seen pictures and videos with the occasional story about how crazy his shows can get. Let me just say, he did not disappoint and was much better than any stupid Valentine's Dinner. His set was amazing,  his energy is endless, and there was CAKE and Champagne everywhere. People were walking around for hours after in the casino still screaming about getting caked by Aoki or going 'White Raver Rafting'. I Saw this couple after the show covered in blue icing loving every minute of with the biggest smiles on the faces. One of the girls who went White Raver Rafting looked like she was literally having the time of her life, she almost fell out of the boat like twice and didn't even care. Everyone was dancing screaming for more cake and he threw at least 5, spraying bottle after bottle of champagne.
I honestly can't believe it took me this long to go to one of Aoki's shows, the energy level is so high and he just kills drop after drop. If you don't get up and dance you're definitely doing something wrong. Even Ray Rice from the Baltimore Ravens was there for some Aoki. If you haven't had the chance to ever attend one of his shows and you're as big of a EDM fan as I am, I definitely suggest going to a Steve Aoki show, you definitely won't regret it, and a word of advice don't take as long as I did to go see him if you haven't yet, you will regret it. The guy knows how to throw one hell of a party.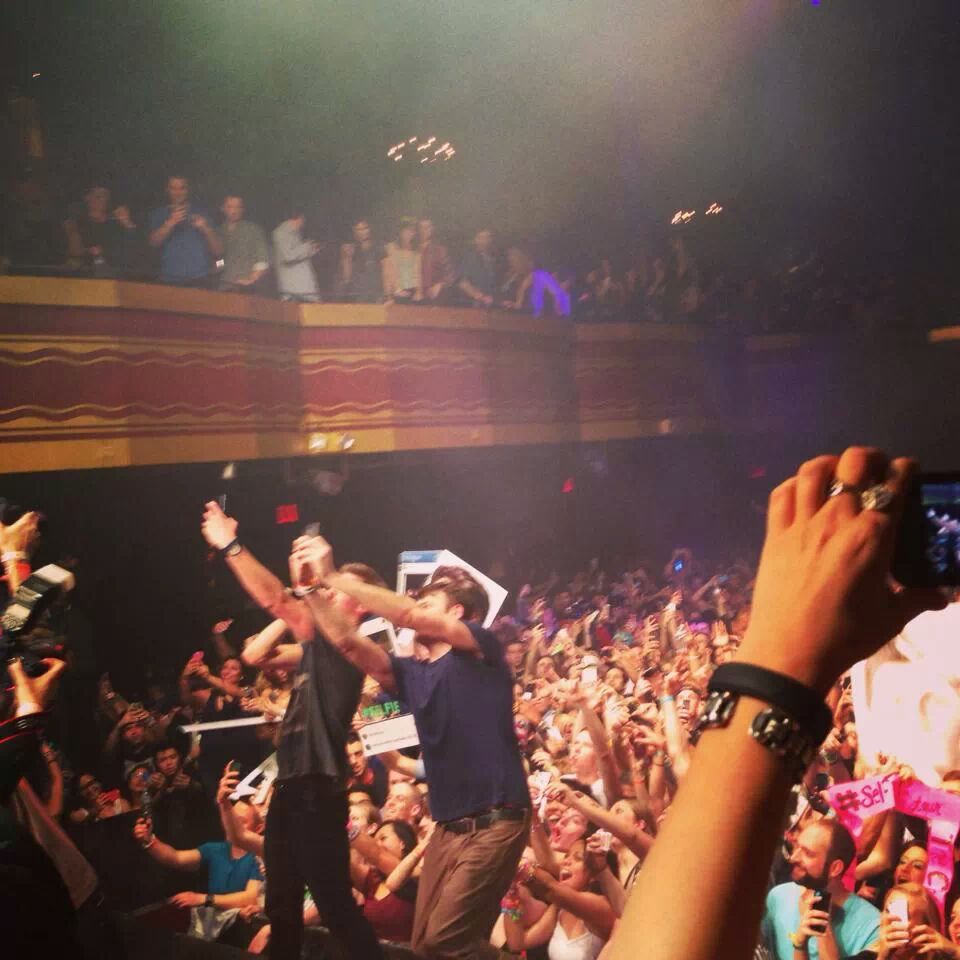 Their 'SELFIE' track is huge, EDM fans everywhere are all singing along to the songs hilarious lyrics, and raging out to the awesome beat. Well over the weekend, The Chainsmokers took over Webster Hall and I have to say this show was freaking insane! Don't get me wrong, every time I go to a show at Webster Hall it's awesome. I've been to more than just a few there, but this show was on a level of its own. The Chainsmokers came home to NY and did not disappoint. The emotion and energy level at this show was just something you had to experience. They dropped 'SELFIE' hard while everyone paused to take a giant Selfie with them and also introduced some exclusive original tracks that had everyone going crazy for their monster drops. It's one of those sets I wish I could listen to over and over again, they're definitely on my list to watch for 2014.
Leave a Reply