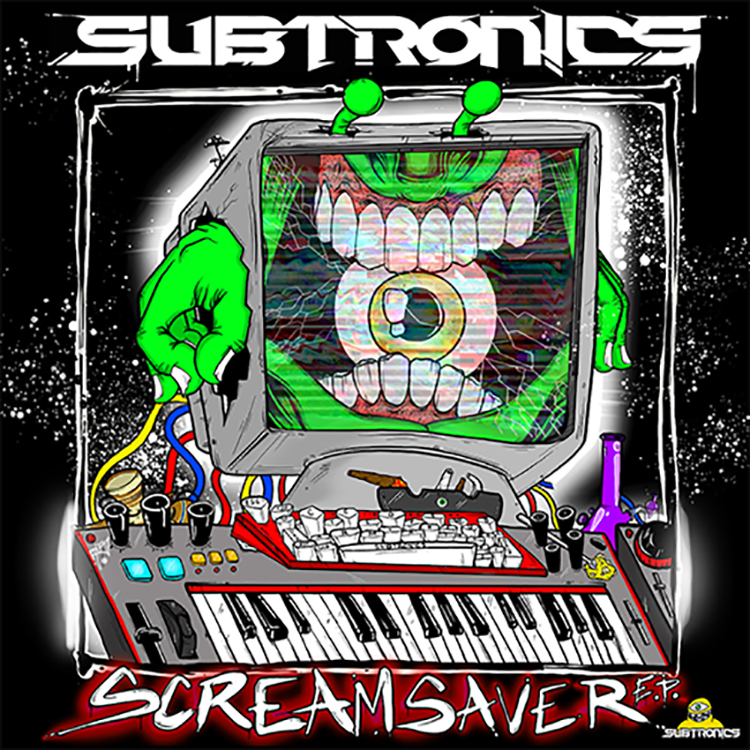 To say Subtronics has been on fire this year is truly an understatement. The Philly-based producer has shared a number of viral DJ tools this month that has put him at the forefront of bass music. In an attempt to keep the momentum going and us all sane during lockdown, the producer is back with his new 4-track EP Scream Saver.
Serving up a lethal dose of wonky, womps and wobbles, this EP is another prime example as to why the Philadelphia native has quickly become one of the hottest names in the game when it comes to the world of bass music.
Opener "Scream Saver" is the perfect track to kick things off, with the spooky leads building up to a grungy dubstep drop. Next we have "Lullaby," that begins with melodic music box sounds before UK grime duo Virus Syndicate jump in to warn "wook zombies are coming again…" as the music gets heavier. "Discotek" offers up further hypnotic vox and reverbing snatches of bass before "Blow Stuff Up" is a relentlessly explosive end to the varied collection.
Subtronics reflects on the Scream Saver EP, stating: "Out of all of the music I have made in the past 6 to 12 months, I believe these are the four strongest, most powerful hitting songs yet."
Take a listen below and turn it up!
Leave a Reply