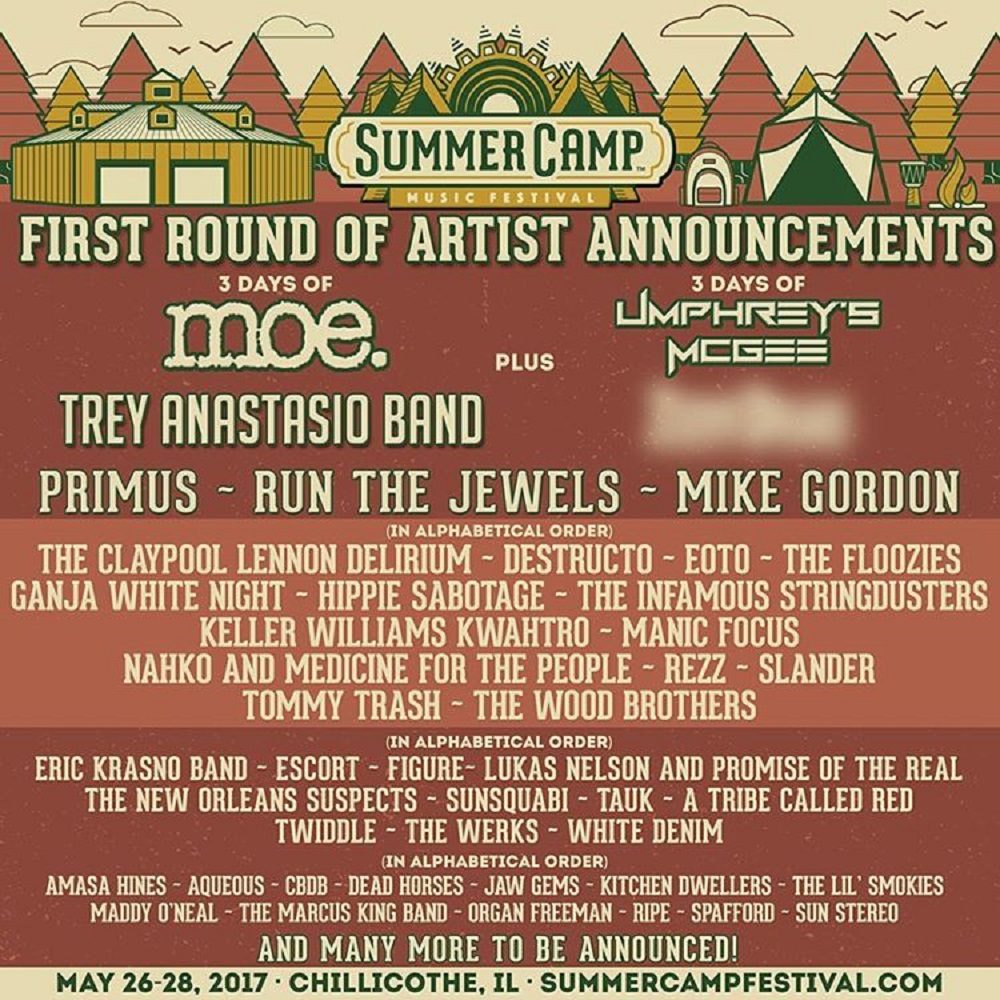 As many festival goers are anticipating their favorite festival's lineup, one festival beloved by many of us and home for some, faced another battle: The struggle to keep their home at Three Sisters Park. While they fought to stay at this beloved venue, Summer Camp and Three Sisters Park finally came to an agreement. This allows Summer Camp and all of its attendees to stay at a place with nostalgic value, where so many festival goers have had some amazing, if not the greatest experiences of their lives.
As all of this has been put behind them, they've now done us all the pleasure of dropping their initial lineup. As always, they've blessed us all with some of the best jam bands, EDM, and funk acts we could ask for. With the lineup featuring some of the biggest acts in their respected genre such as Moe, Umphrey's Mcgee, Zeds Dead, Primus, The Floozies, Ganja White Knight, Nahko & Medicine For The People, Figure, and many more.
For more on Summer Camp and tickets, click here.
Leave a Reply