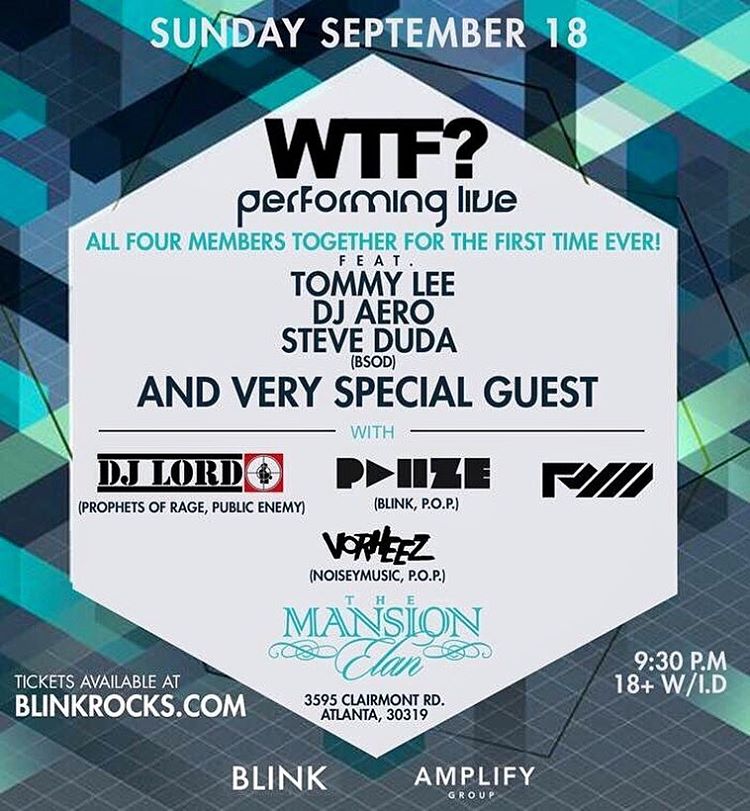 Yesterday, Deadmau5 performed at Music Midtown in Atlanta, Georgia. Although, the big news isn't from him performing at the festival, but rather the after party that took place at The Mansion Elan. If you're a superfan of Deadmau5, you know that he is apart of a supergroup that includes Tommy Lee, DJ Aero, and Steve Duda. This one managed to slip by many people because the "very special guest" was Deadmau5. The group for the first time ever performed live and the hip-hop nightclub turned into a haven for incredible music. While the group only officially has four tracks, "You Can't Afford This,"CEABA55555," "Redic," and "Chicken," they definitely put on one hell of a show to which Deadmau5 tweeted:
Haha! Spontaneously awesome ATL! Thanks for having us 😀

— dead mow cinco (@deadmau5) September 19, 2016
Check out some of the videos and photos from their first live performance! Perfect way to celebrate DJ Aero's birthday!
It's on fuckers! WTF @ mansion tonight with all the the beautiful cats! @MrTommyLand @deadmau5 @steve_duda @DjAero ….. oh shit!!!

— T❍mmy L33 (@MrTommyLand) September 19, 2016
Now THAT was fucking fun! Thanks boys…. we smashed em good! And happy Bday [email protected] https://t.co/w0UTAMkW8P

— T❍mmy L33 (@MrTommyLand) September 19, 2016
Tonight #Atlanta pic.twitter.com/1OhNkp7oBA

— T❍mmy L33 (@MrTommyLand) September 18, 2016
Leave a Reply