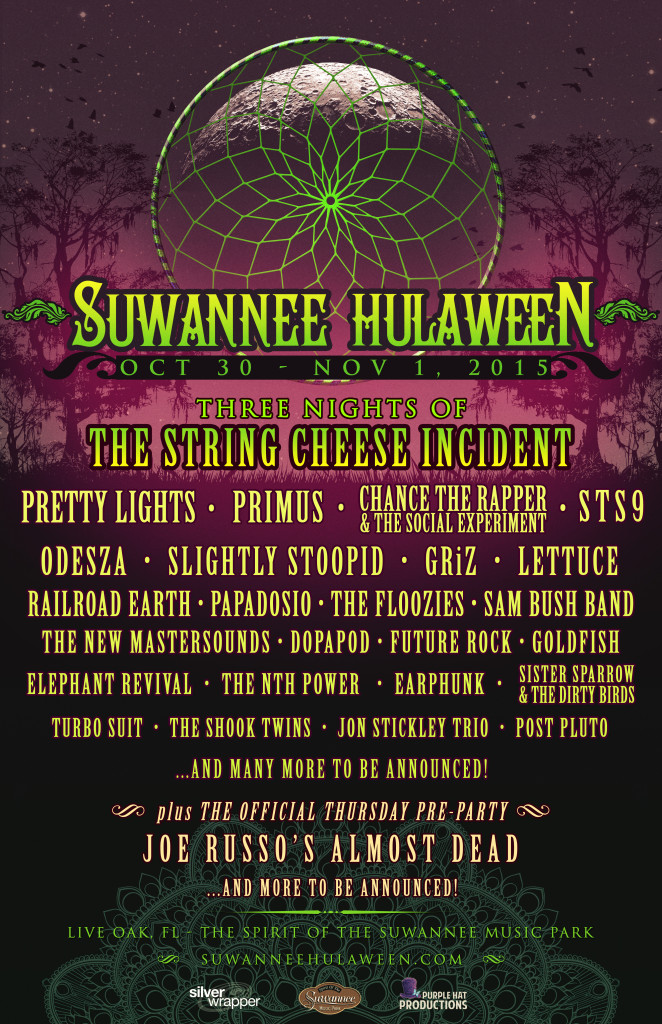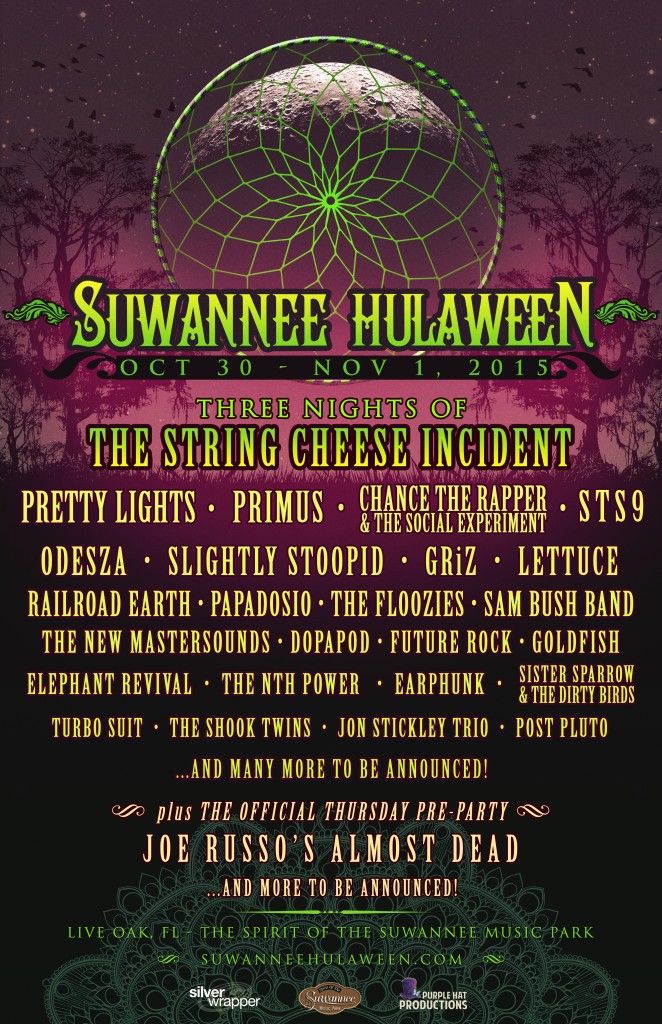 As Halloween approaches we are getting closer and closer to Suwannee's Hulaween. Check out the lineup above! More details will be released within the next few weeks. You don't want to miss it!
With artists like GRiZ, The String Cheese Incident, The Floozies, Pretty Lights, Manic Science, STS9, Michael Menert, Juke, and plenty more, this is one Halloween event you'll regret missing. These artists mostly come from the live instrument and electronic band variety with artists like Pretty Lights and Griz incorporating live instruments into the set. There is always something new to hear and every set is completely different.
This Halloween party is sure to turn up the ghouls and goblins as Halloween is done right in Live Oak, Florida. You can find tickets to the festival right here but get them quickly as they will surely sell out. Keep an eye out for more upcoming news about Suwannee Hulaween!
Leave a Reply