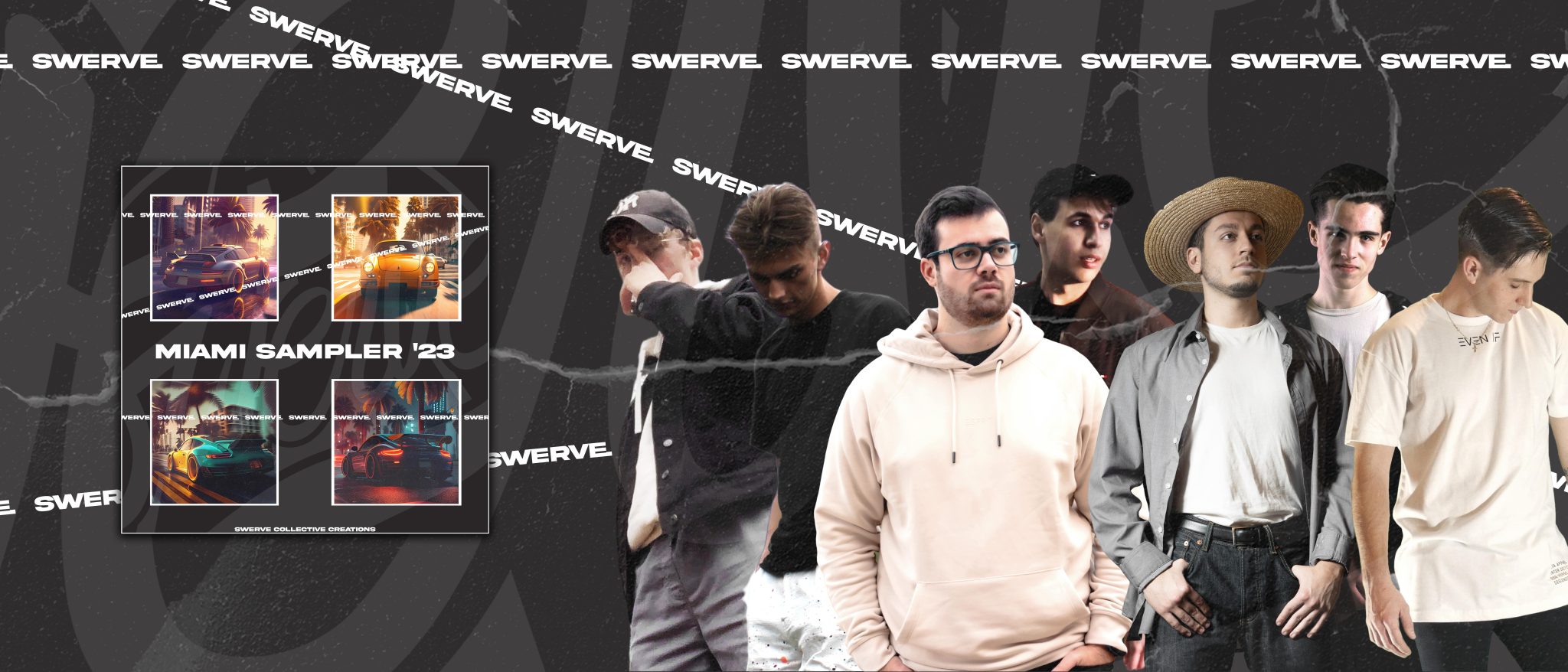 Swerve Collective Creations is back and groovier than ever with its exciting new EP, Swerve Miami Sampler '23. The compilation comes at the perfect time, considering that it was dropped right in the midst of Miami Music Week. Featuring AI-created artwork that merges sunsets, sports cars, and palm trees, the cover definitely embraces the uplifting vibe of the EP.
The Swerve Miami Sampler '23 starts off with "Ladies & Gentleman", a funky fusion of disco and bass house forged by artists Pejt and Lianju. Next up is Aitor Hertz's "Okay", encompassing transcendent vocals and a bassline layered with heavily distorted effects. Then Seanyy and Bad Habits team up on "Show". This track blends future bass and house with hypnotic lyrics throughout. Wrapping up Swerve Miami Sampler '23 is "Midnight" by Mave and Langhoff. The song is filled with dreamy echoing and captivating snare-centric buildups.
Altogether, Swerve Miami Sampler '23 takes listeners on a mind-bending journey through the future of experimental house music. Additionally, the new 4-track release gives up-and-coming artists a chance to show off their creativity and skills. A groundbreaking project from Swerve Collective Creations, Swerve Miami Sampler '23 proves that the brand is on the rise in 2023.
Leave a Reply