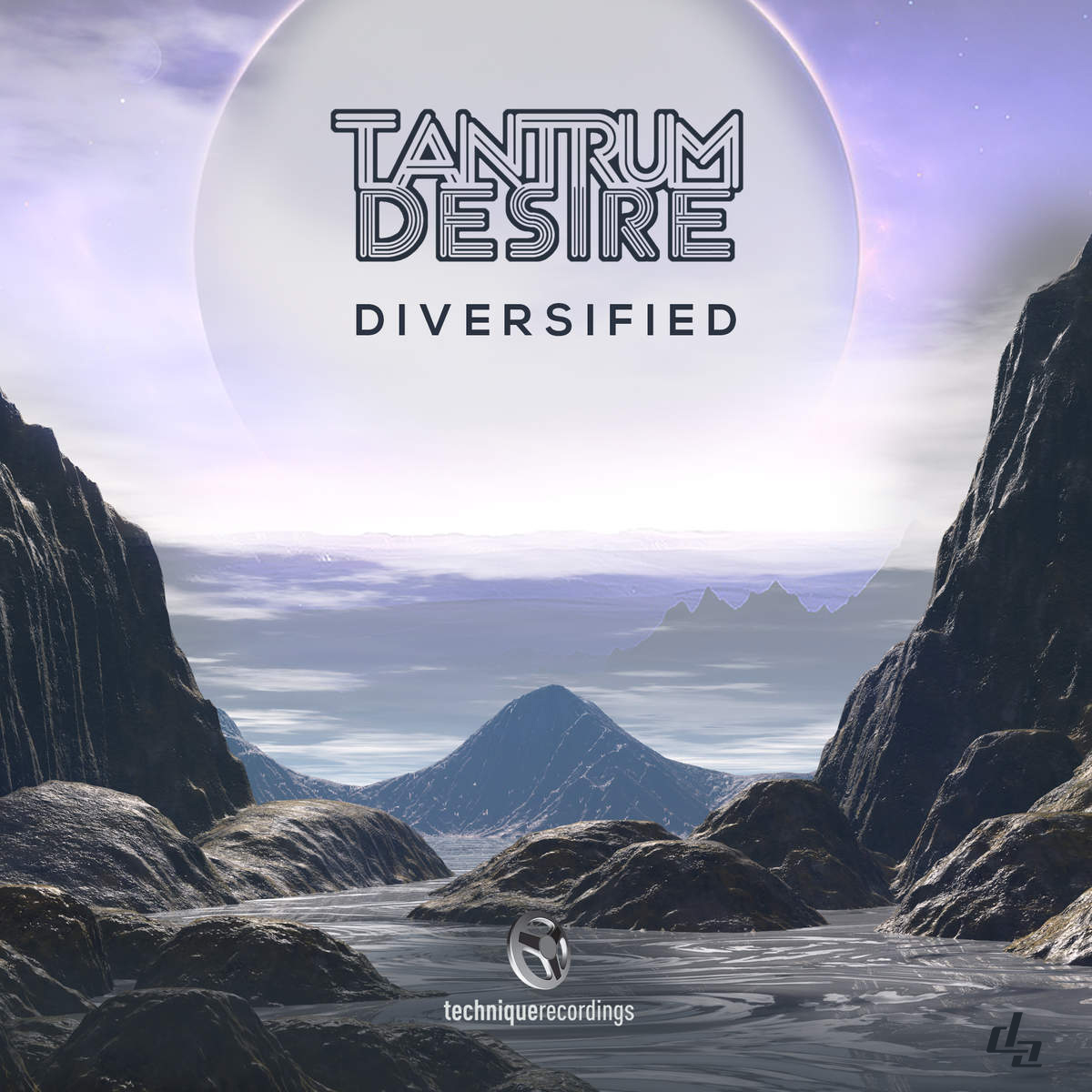 This is a big moment in the world of Drum and Bass, with elite duo Tantrum Desire releasing their debut album, which is chock full of absolute bangers that'll have you up and bouncing as fast as you can. The first three songs after the namesake album opener are exactly what you'd expect from Tantrum Desire: straight up catchy Drum and Bass. Genesis, Oblivion and The Sacrifice are all masterfully produced and guaranteed to smash dancefloors worldwide, but that's just preparing you for what's coming. The album becomes, um, Diversified after the first few songs. Get On It is Deep House, a change in style that no one would have seen coming from this duo – and it's good enough to rival songs from established Deep House producers too.
I Need You Here is a collaboration with another massive DnB artist, Drumsound and Bassline Smith. It has Trap influences but is primarily Drum and Bass, however this fusion makes the song one of the freshest you'll hear in a while. The next three songs in Underground, Pump and Goddess Of Love see more experimentation in sound design as well as beats and bass, with some interesting yet catchy results.
Another super-collab is next (Shadows), with Matrix and Futurebound joining in for a bass-heavy straight up DnB tune with the same lyrics as Nicaragua (by Drumsound and Bassline Smith). Back For Love manages to be heavy and have lots of aspects yet be easy to chill out to, which is a credit to the duo in their songwriting skills as their ability to create different vibes in the same genre (and style even) is second to none.
Then after all that they come and impress you again with Moombahton, in the form of Heat Seeker. Is this the first Moombahton song ever made by a DnB artist? I don't know, but it's very well produced and gives you no option but to dance to it. The rest of the album is just like the start: straight up Drum and Bass again, with Nightmare, a very Prodigy-sounding Repeat, Adventure Through Space and Reach VIP all being class tunes.
It's an impressive album, especially with the influences from other genres coming into the mix, but at 16 songs in length can get a bit tiresome – especially considering that many of the songs on the album have already been released and seem to have been added on to give it extra length or quality that it didn't need. Nonetheless, it's a quality album and an excellent display of the type of Drum and Bass that's a bit easier for people who don't usually enjoy the genre to understand. Diversified is available on iTunes now, and you can listen to clips of most of the album on Technique Recordings' Soundcloud.
[soundcloud url="https://api.soundcloud.com/playlists/106865402″ params="auto_play=false&hide_related=false&show_comments=true&show_user=true&show_reposts=false&visual=true" width="100%" height="450″ iframe="true" /]
Leave a Reply