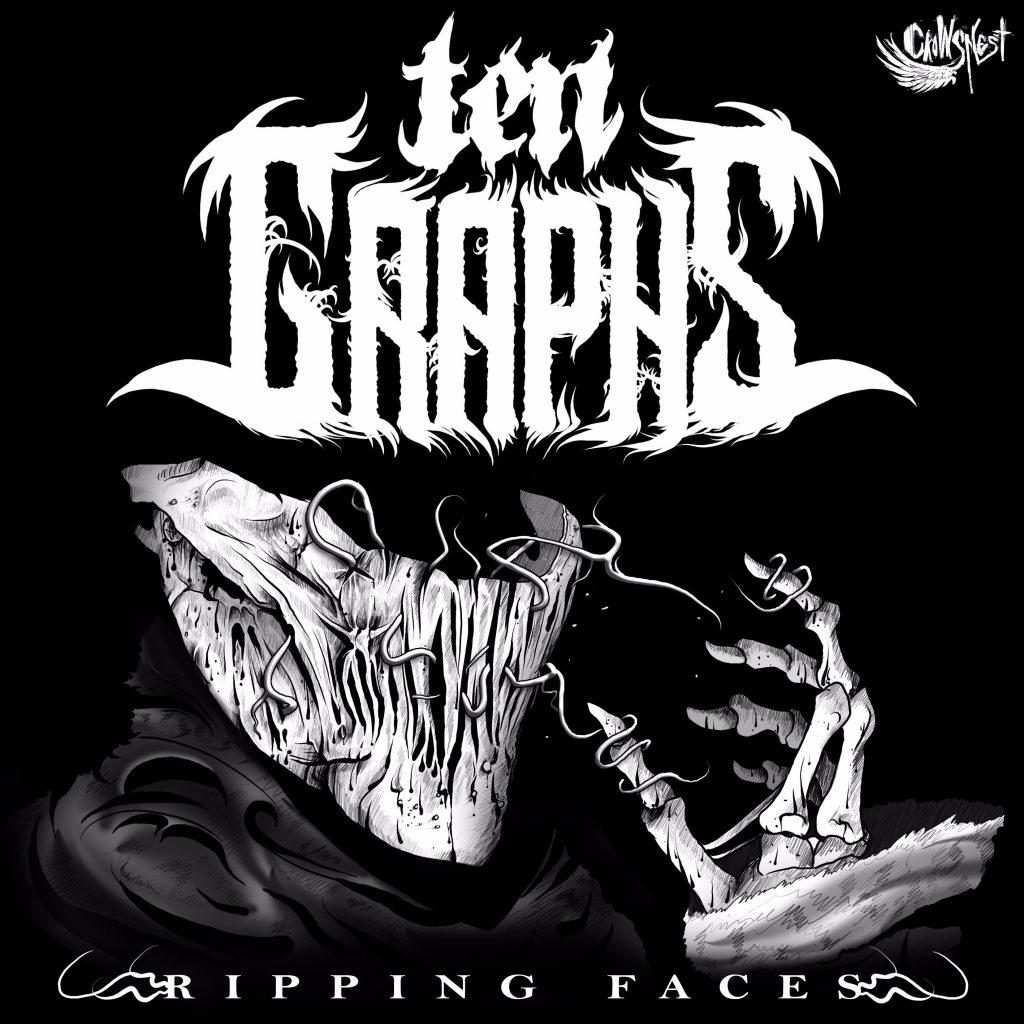 If there was a way to combine a mix of horror movies (sorry Figure), dubstep, and an artists unique sound the result would be this EP. The biggest thing that sticks out is these songs also have a bunch of MASSIVE collaborations with other Crowsnest and heavy dubstep artists. Code: Pandorum, Lord Swan3x, Sudden Death, Kram and Creation are all well known names among the underground dubstep scene and a combination of both artists' sound make for some great tunes.
I'll have to admit though, my favorite track off of the whole EP is Ripping Faces for a few reasons. First off, it gave TenGraphs much more freedom to make the track in his image where as the rest of the EP are collaborations which isn't bad but I like to see what an artist is capable of. Second, oh my gosh the second drop gave me GOOSEBUMPS the first time I heard it. The clips on Soundcloud won't have the second drops though, you'll have to purchase the EP on Beatport or be lucky enough to see him play it live. Plus, there are mixes he has played them in before although they may take a bit of searching.
Overall though, this EP is a massive release and I'm excited to see what else will be coming from TenGraphs in the future. Check out the clips of Ripping Faces below or click here to purchase on Beatport!
[soundcloud url="https://api.soundcloud.com/playlists/288965062″ params="auto_play=false&hide_related=false&show_comments=true&show_user=true&show_reposts=false&visual=true" width="100%" height="450″ iframe="true" /]
Leave a Reply