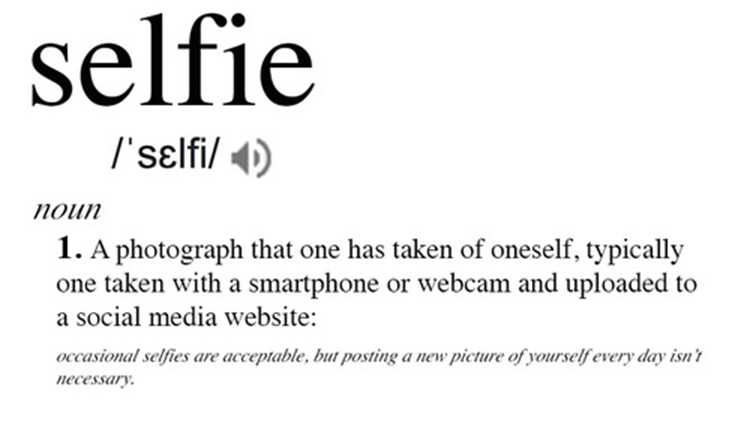 Merriam-Webster has added 150 words to their collegiate dictionary this year. They do this every year with words that are used frequently. This year they added words such as:
Auto-Tune (v., 2003): to adjust or alter (a recording of a voice) with Auto-Tune software or other audio-editing software esp. to correct sung notes that are out of tune
catfish (n., new sense): a person who sets up a false personal profile on a social networking site for fraudulent or deceptive purposes
crowdfunding (n., 2006): the practice of soliciting financial contributions from a large number of people esp. from the online community
fangirl (n., 1934): a girl or woman who is an extremely or overly enthusiastic fan of someone or something
hashtag (n., 2008): a word or phrase preceded by the symbol # that clarifies or categorizes the accompanying text (such as a tweet)
hot spot (n., new sense): a place where a wireless Internet connection is available
motion capture (n., 1992): a technology for digitally recording specific movements of a person (as an actor) and translating them into computer-animated images
social networking (n., 1998): the creation and maintenance of personal and business relationships esp. online
tweep (n., 2008): a person who uses the Twitter online message service to send and receive tweets
Those made me laugh, but here are the words that relate to EDM:
dubstep (n., 2002): a type of electronic dance music having prominent bass lines and syncopated drum patterns
#selfie (n., 2002): an image of oneself taken by oneself using a digital camera esp. for posting on social networks.
Notice anything special? First off, dubstep is on the list! That"s awesome! It is great that it is being recognized by Merriam Webster. The one that The Chainsmokers claimed was #Selfie. Now, we all know they didn't invent the word. The song came out on January 29th, 2014 where as the word came out on 2002, but The Chainsmokers made it extremely popular with (at the time of writing this) 112,267,511 views on their YouTube music video. People may hate the song, but The Chainsmokers are laughing their way to the bank with the 7 figure deals and their dictionary entry!
Leave a Reply