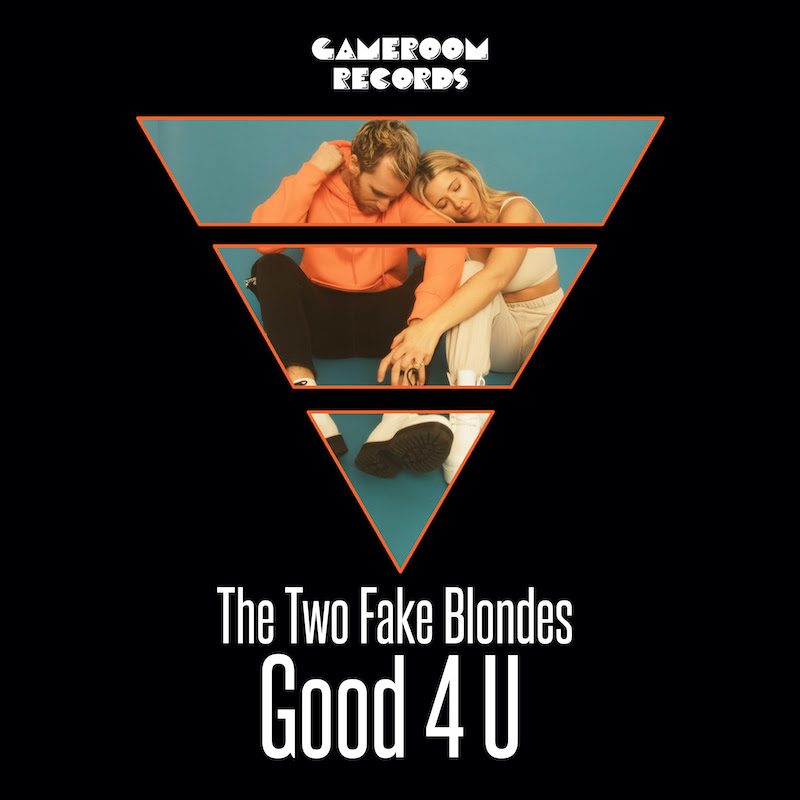 The Two Fake Blondes are a husband and wife duo by the name of Hannah Mac and Petey Mac. Having around a half of dozen releases under their belt, "Good 4 U," is the next extension of the energy they are sharing with the world. "GOOD 4 U" puts a shiny spin on what we know about deep house, Hannah Mac comes in hot on the vocals while Petey slays it on the beat. Poppy, fitting into the electronic music scene, and embedded with some serious replay value, a quick listen to the single shows many attributes of why Gameroom Records couldn't let this one slide by them. A fun-ride from tip to tail, the technical elements and structure of the track holds your attention and the experience feels like it ended sooner than it should.
Both Petey and Hannah have had adventures moments on their own before teaming up for this project. Hannah has credit to her name like opening up for Kenny Chensey and Darius Rucker alongside performing at venues such as The Ryman and Waldorf Astoria NYC. On the other hand, Petey has produced music that has been supported by Spotify on tracks like Mint, Housewerk, and Dance Rising. On top of this, gaining support from The Aston Shuffle, Triple J Radio, and Daddy's Groove has been no easy feat.
A power couple through and through and a network of industry heads/ tastemakers by their side, The Two Fake Blondes have a level of enchantment between them and power of quality in their music that makes them stand out.
Leave a Reply