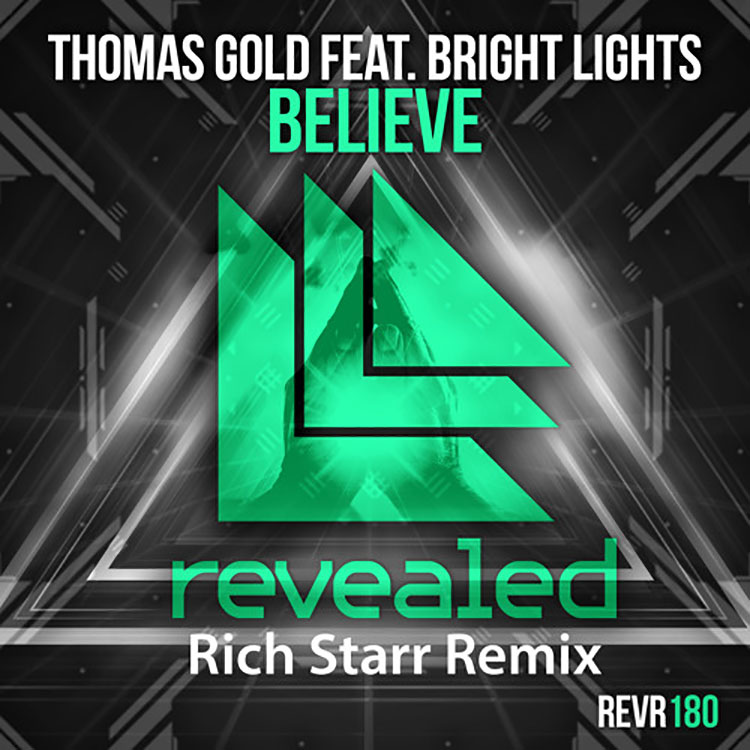 Rich Starr delivers an electrifying remix of Thomas Gold's track with Bright Lights, 'Believe'. I believe in the power of music and when a song gets you dancing and lifts your spirits, anything is possible. This progressive remix is hard hitting but compliments the stunning vocals by Bright Lights. The progressive melody seems perfect for the song and everything flows together so well. This is a track I can hear as a festival anthem. Speaking of festivals.
Rich Starr entered this track into the Wavo competition to win a spot at TomorrowWorld. Why not vote for him if you enjoy this remix as much as we have? The link is right here, it's really that easy, I promise.
If you love dancing and having a wonderful time while listening to music, then this remix is something you will certainly enjoy. Rich Starr delivers an excellent remix and shows us all how it is done!
[soundcloud url="https://api.soundcloud.com/tracks/220249131″ params="auto_play=false&hide_related=false&show_comments=true&show_user=true&show_reposts=false&visual=true" width="100%" height="150″ iframe="true" /]
Leave a Reply