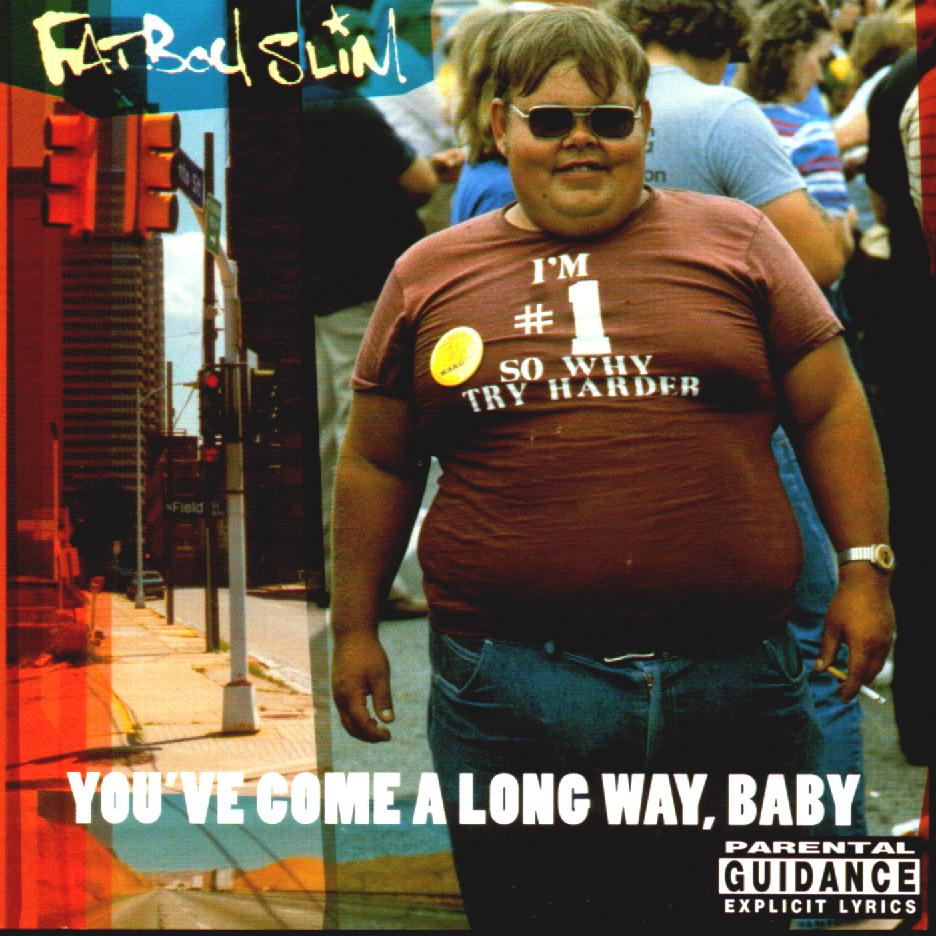 The sophomore album from one of Britain's most iconic solo Big Beat producers was easily his most famous, and looking at the quality of the songs on the album it's not hard to see why.
Right Here, Right Now opens the album, with the instantly recognisable strings growing into a song that's somewhat relaxing yet has a danceable beat at the same time. The even more famous Rockefeller Skank is up next, and will have everyone chanting "Right about now, the funk soul brother, check it out now, the funk soul brother" whenever it's played. I saw this happen myself last month, and it was something else. The production in the middle section of the song is one of a kind – it slows down, speeds up into a noise like a motorbike, drops into the half-time skank and the speeds up yet again. It's amazed me for years, and I'd guess that I haven't been the only one.
Fucking In Heaven is a (slightly) explicit beat with catchy guitar work that contrasts the first two songs. Gangster Tripping is another famous song, with a very recognisable horn-based hook giving off Mexican vibes before it turns into a Hawaiian vibe with some impressive scratching.
Build It Up Tear It Down is the first obvious Big Beat song on the album, with samples and a beat fast enough to mindlessly go hard to, while Kalifornia features a vocoder and lead synth that takes you back to the 80s in the Big Beat style that only Fatboy Slim could achieve.
Soul Surfing and You're Not From Brighton are both certified fat beats, both with more catchy hooks that are great to dance to. Afterwards is the final big hit of the album, Praise You. It's more downbeat, but the piano riff and vocals are what make the song so good. Most people will have sung the hook too many times to remember, and for that it's a very solid addition to the album.
The final two songs in Love Island and Acid 8000 feature more chopping, sampling and big beats, and the latter especially lives up to its name.
You've Come a Long Way, Baby was remembered for its beats and hooks, and that's exactly where its strengths lie. It's not overly electronic, but the way that the samples, chopping and other effects were used was incredible, especially for its release date of 1998.
The album put Fatboy Slim at the top of the charts, and the singles were good enough to still be remembered today. Don't let this one fade with time and make sure you give it another listen!
[youtube http://www.youtube.com/watch?v=ub747pprmJ8?list=PL6F3D32F3FDB19829&w=560&h=315]
Leave a Reply